LISA Production
Specialised ERP software for production
Over the years, we have concentrated on manufacturing companies in various sectors. That extensive knowledge is the basis of our ERP software for production. LISA Production is a modular package that allows production processes to run more efficiently and economically, without any radical adjustments to the goods flow.
Do you work per order or on stock? LISA Production always goes at your pace. All production steps are displayed and you keep a global overview on capacity. There is even an option to record the production time and deploy the team as efficiently as possible. Thanks to the integration with other LISA ERP software modules, production runs extremely smoothly and efficiently!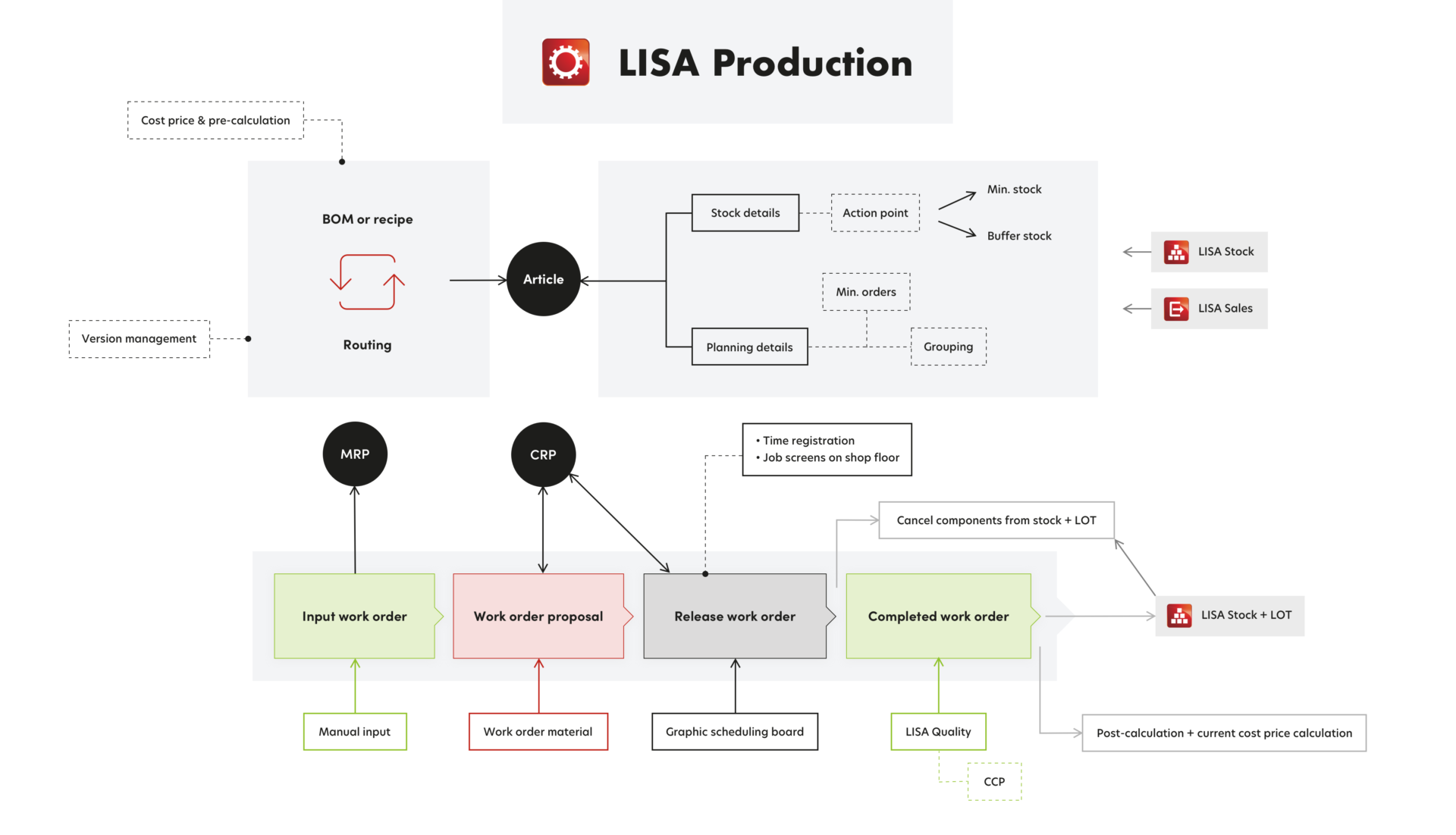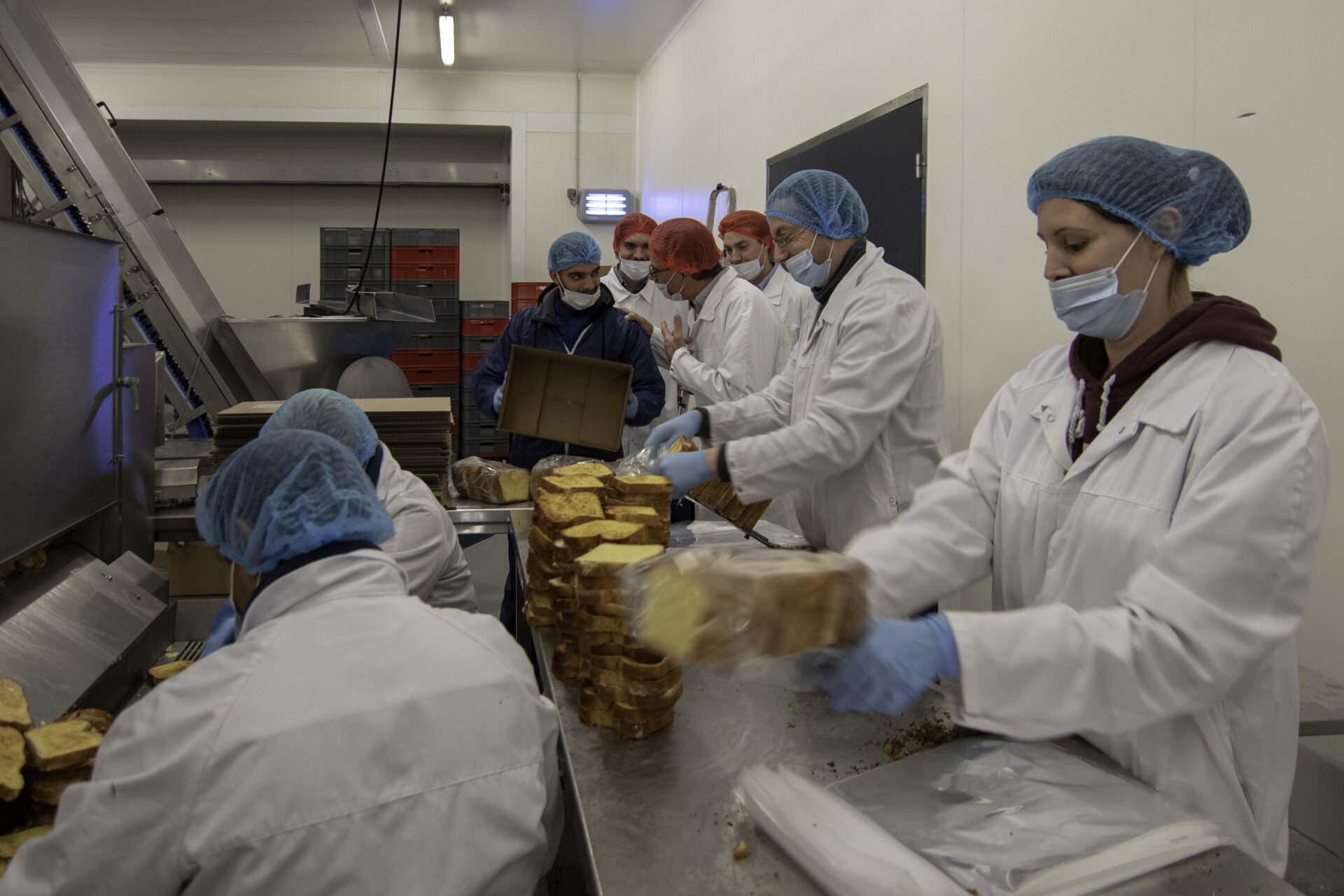 Quickly generate work orders
LISA Production can draw up work order proposals automatically in line with the operation of your business. Do you work per order? Then LISA relies on information from the sales module. LISA retrieves information from the stock module for companies that operate on stock. If the minimum stock is nearly exhausted, LISA Production proposes a work order. Of course, you can also create work orders manually, or adjust the volumes, dates and times yourself.
The work order is released after approval and from then on, the operators can see it on the job screens and RF scanners. You can also record by-products, any rework and quality parameters in the system. So the tracing and stock situation is always accurate and complete.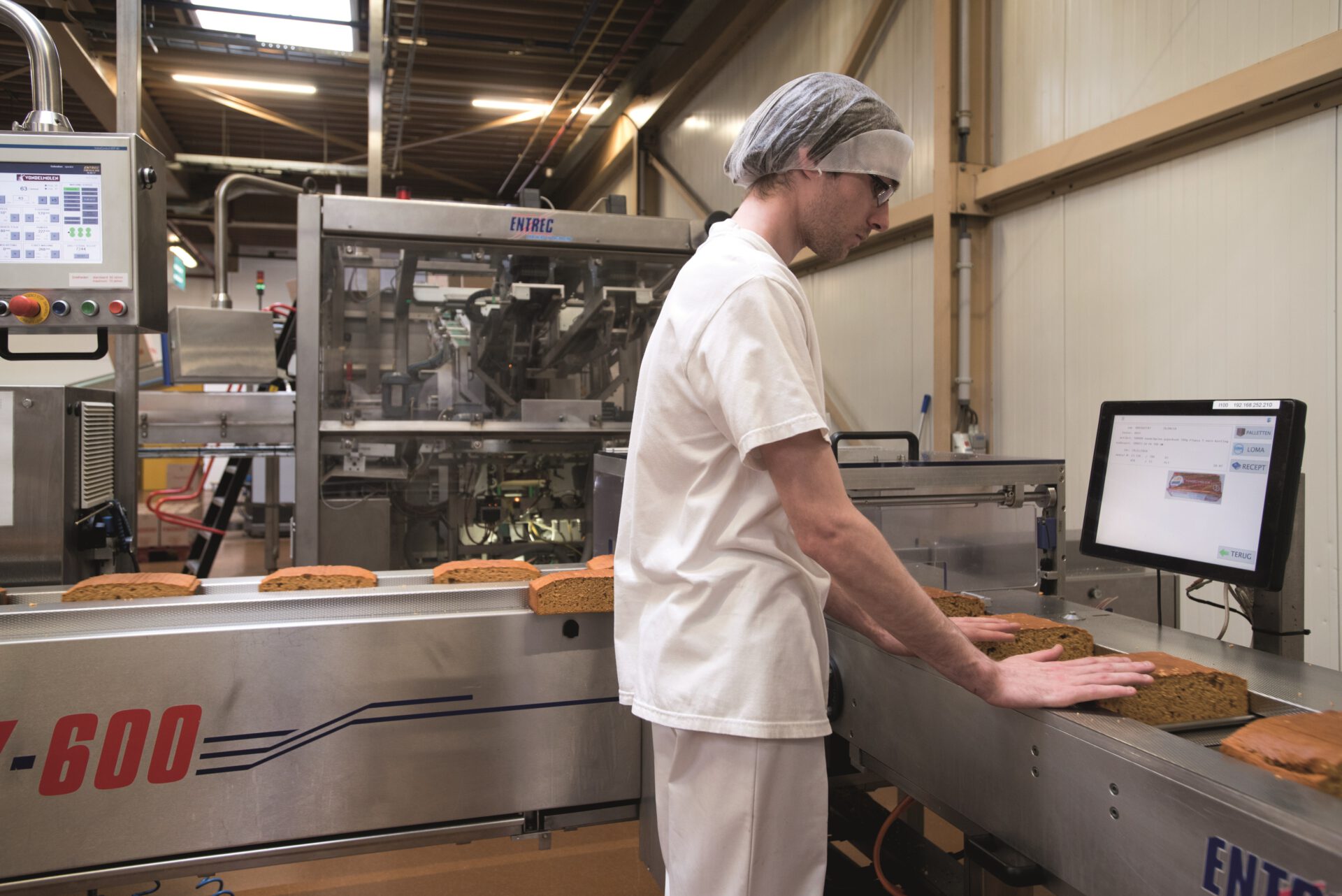 Intuitive production planning
From the cleaning of cooling processes to the conversion of a line, with LISA Production you always retain an overview. For example, you can see how long the line will stop during a packaging changeover.

The planning tool makes its own optimal proposals in a user-friendly graphic planning dashboard. Dragging orders from the day or production line is very intuitive and according to availability.

If LISA Production notices a shortage of a particular product, it will send you an email automatically. LISA also informs you when more raw materials are required or if a delivery date approaches. In short, thanks to the LISA ERP software, your production runs smoothly!
LISA Production, a concrete application