LISA: ERP PACKAGE with a focus on the FOOD SECTOR
Give your business a boost with LISA
LISA is not just an ERP package for among others the food sector. Thanks to the full integration of modules for purchase, sales, invoicing, tracking, stock management, production and accounting, it is the key to growth for ambitious companies.
An integrated ERP package is the tool to make business processes efficient and transparent. With the LISA ERP package, your food sector company goes another step further: you can schedule production and interconnect all departmental data. From logistics to invoicing to company management... LISA unites the entire organisation in one package.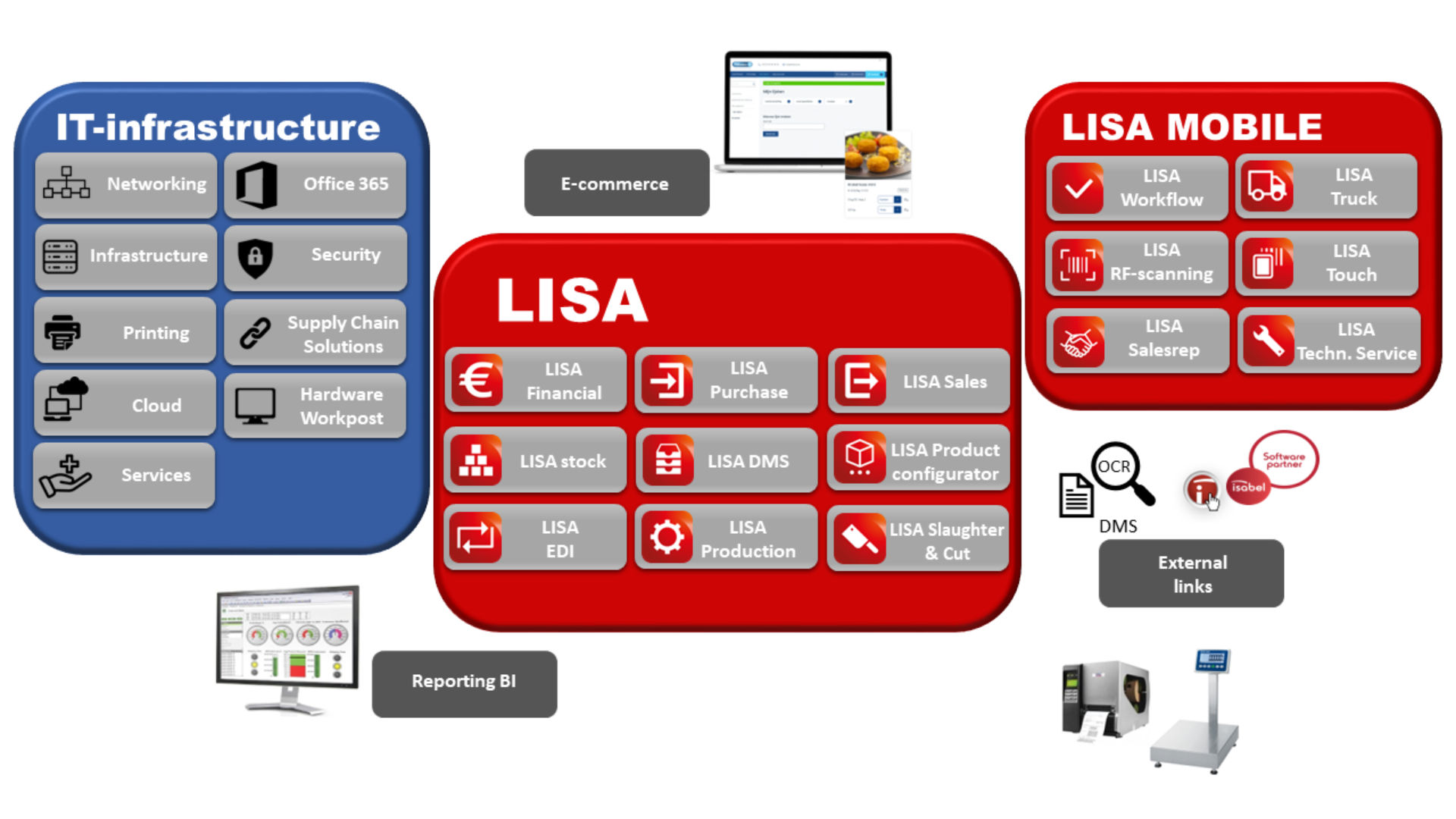 Choose LISA, the ERP package for the food sector
Process optimisation & centralisation: Every step realised is reported in real time in the system, saving you a lot of time. Both now and in the future. Because of the central overview, the production planning can respond to sales forecasts, available units, etc.
Connecting factor: LISA has the option to visualise data from the process control layer (PLC) with the SCADA layer and the MES layer. These automation layers between different departments ensure that parameters such as temperature and weight are always up to date.
To-the-point and user-friendly user interface: You can implement LISA in modules, and adapt it flexibly to any business. In addition, LISA has a great deal of functionality that is indispensable in a food company available as standard. No adjustments in your business processes, but fewer steps to achieve the same goal.
The smoothest interaction: When customers and suppliers also work with LISA, you can exchange all information and the administration electronically. Everyone saves time, and this reduces the chance of errors to a minimum.
Quick management & sharing: From tracing to storage management, the food sector requires correct data. The LISA ERP package centralises all data and shares it smoothly with those who need it. Fast, efficient and error-free.
Knowledge comes from measuring: LISA forms the basis of any analysis. Do you want to check the productivity of a machine, the raw materials used, or the best-selling products? Everything is possible! A wealth of information as a first step towards intelligent optimisation.
Topper for the food sector: The ERP package offers the possibility to work in kilos, per item, per pallet, etc. The choice is yours!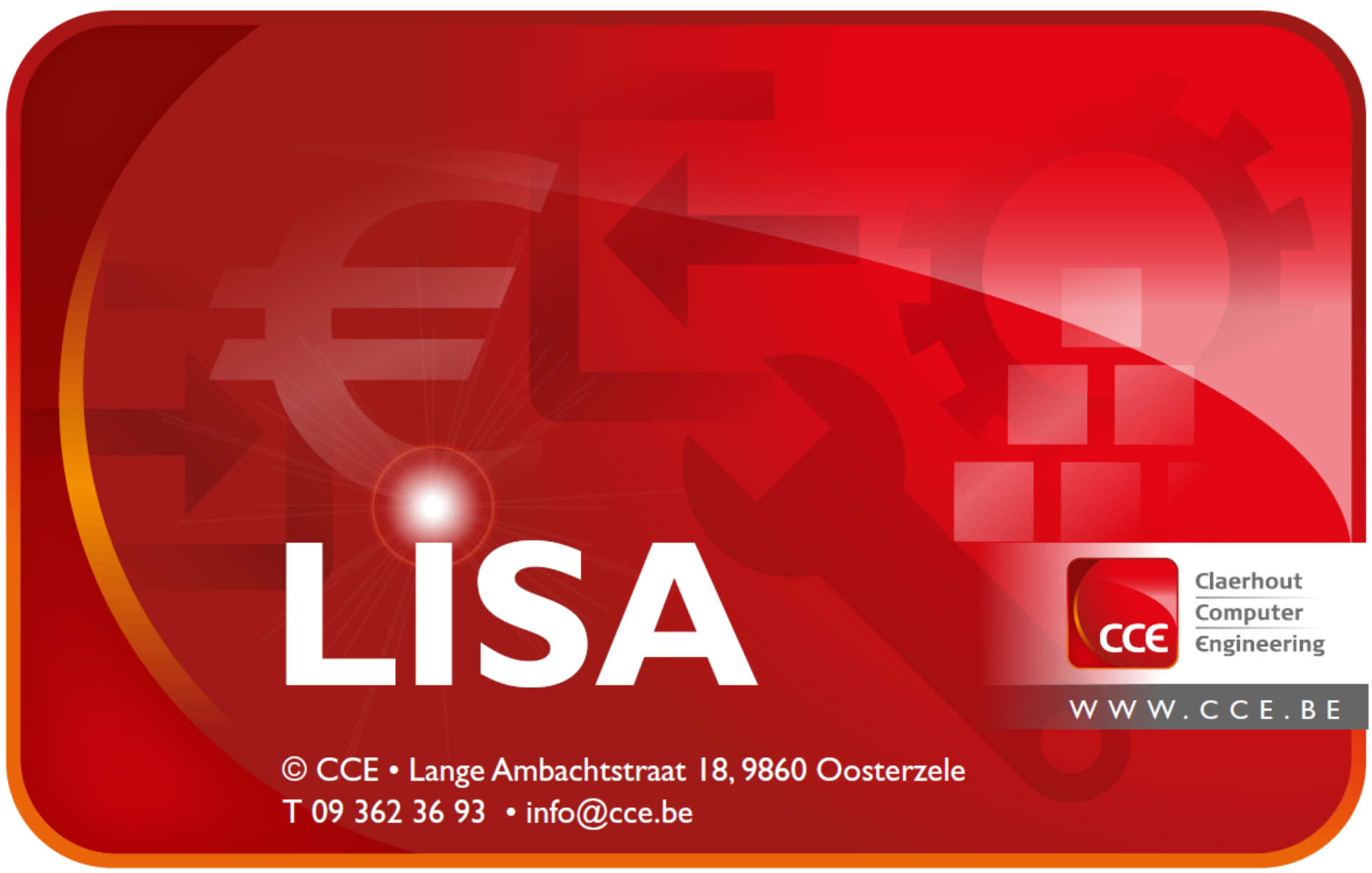 All-round ERP package for the food sector
The mix of various tools and complete modules makes LISA the ideal ERP package for the food sector. Manage your entire workflow smoothly and centrally in the modular software package. From strong planning to decisive warehouse management, you have never had such a rapid flexible response to your customers' wishes!
Lots & traceability: Discover the origin easily
Dual units: Accurate data at each stage
Link with wholesale distribution: Range management, consumer prices & so on
Buddy on the shop floor: Operation via touchscreens and portable RF terminals
10/10 for quality: Quality control according to HACCP
Correctly labelled: Link with weighing, labelling and packaging machines
What makes the LISA ERP package different?
In-house development: Quick response to market needs
Focus on industry: Standard ERP package with many features for the food sector
Easy to use: User-friendly and clear user interface
Clear overviews: Transparent and efficient representation of business processes
Integrated package: Software can be implemented fully modular
Contains many links: With conventional machines on the production floor