Allgro automates its business - They choose 'Lisa' by CCE
With a few thousand references made fresh each day and delivered with the company's own lorries, it was very difficult to lead the business in the right direction without an ERP package. Nevertheless, Allgro only dared to make the switch last year. The wholesaler and processor of fruit and vegetables chose 'Lisa' by Claerhout Computer Engineering. Allgro has no regrets. On the contrary, it is sorry that it did not implement the package sooner...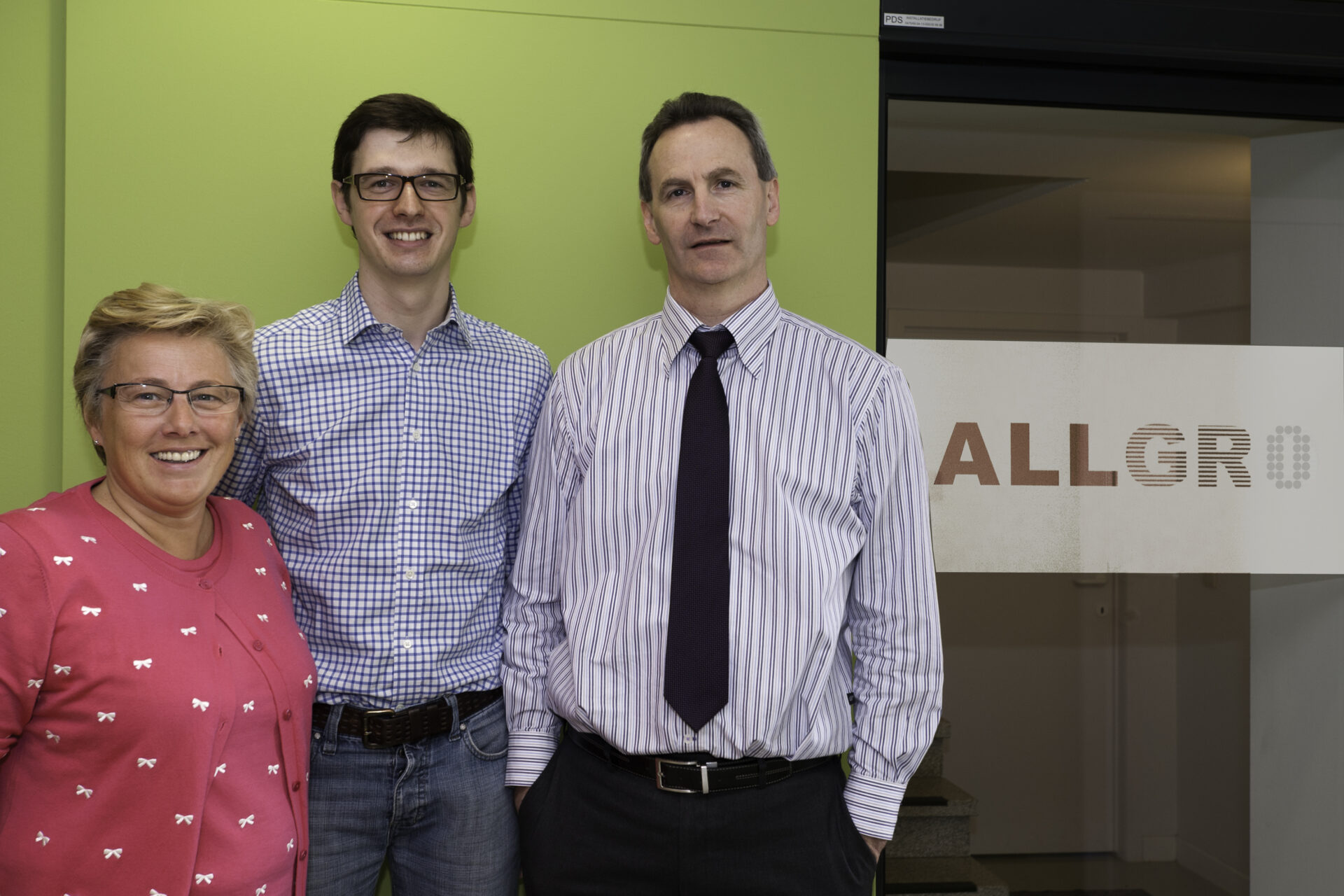 The husband and wife team of Roger De Tant and Simone De Dycker established the fruit and vegetable wholesaler Allgro together with their daughter Marleen and son-in-law Paul De Meyer. In 1990 an industrial kitchen asked them to deliver sliced vegetables. Marleen De Tant (who took over the business in 2005 together with her husband): "That was revolutionary in 1990, but my parents saw potential in the idea and decided to pursue the request. They built a small processing unit of 500 m² and hired four employees. Things really started rolling in 1997 when we received our HACCP certificate, which opened lots of doors. We doubled the turnover in one year's time. Since then we have seen a steady growth of 5% per year on average."
Very complex business

Due to continuous growth, Allgro had to expand its processing unit by 1500 m² in 2003. At the same time it received the BRC certificate level A and introduced 'All Salads', a private label brand and that gave the business another boost. Allgro now has 55 employees and last year it realised a turnover of 16 million euros. Half of its turnover comes from sliced fruit and vegetables. They are delivered in Allgro lorries (10 to 15 tons per day) to industrial kitchens, caterers, wholesalers, meal producers and platform companies throughout Belgium. Marleen De Tant: "Our range includes about 400 different fruits and vegetables. If you include all the varieties and the different cuts and packages then you quickly reach a few thousand references. This huge quantity of products is enormously complex to manage. Moreover, the fruit and vegetables are purchased from different suppliers depending on the season. They all work with different packages. What is more, there is little regularity in the type of products that our customers order. Industrial kitchens and catering companies try to prepare something different each day. Hot meal producers use increasingly more variety and frequently offer seasonal dishes. Finally, we insist on delivering fresh produce every day: consequently, we have no stock and must react very quickly, especially in the sliced fruit and vegetables segment. This means that we must build enormous flexibility into our production process – because everything is cut automatically – and run lots of small batches."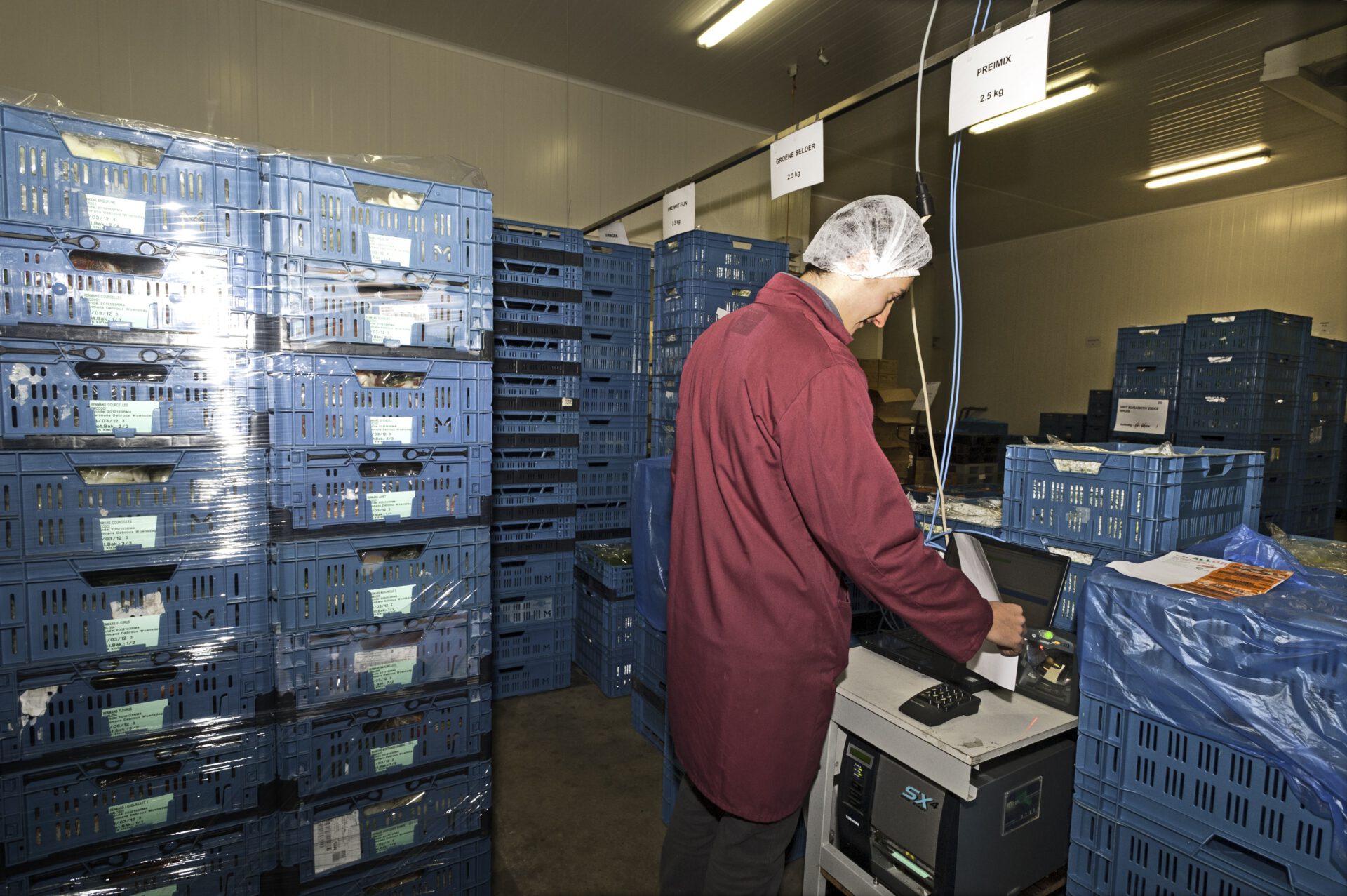 We waited too long...
It seems logical that such a complex business can only be led in the right direction with an efficient ERP package. Yet Allgro only invested in 'Lisa' by Claerhout Computer Engineering (CCE) last year. "Now we regret waiting so long," says Marleen De Tant. "Once you work with such an application, you ask yourself how you did without it. Although we only started the implementation at the beginning of January 2011, the package is already the beating heart of the company." Son-in-law Chris Raes oversaw the implementation: "'Lisa' automates and integrates a large number of administrative tasks, which saves a lot of time and minimises the number of errors. The package also provides lots of extra management possibilities. Now it is easy to temporarily remove certain products from the assortment, we can trace all items, optimise our drivers' routes and it is possible to pull listings of all kinds of things. A functionality that we really appreciate is the management of empty containers; we were not able to do that before. Over the years, we have invested heavily in crates for delivering our products. If customers keep them, we quickly suffer losses. A few years ago we experienced a case of crate-related fraud that cost us lots of money. Such calamities are no longer possible with 'Lisa'."
A satisfied customer

Allgro's investment in 'Lisa' has been very successful. Yet the company did not pass through a huge preparatory phase. Moreover, they did not even do market research into the available ERP packages. Marleen De Tant: "We worked with a customised solution that was made by a one-man business when we started the processing department. It was expanded over the years but six years ago we realised that the application has reached its limit and was no longer up-to-date. At that moment I received an invitation from CCE for a demonstration of 'Lisa'. Although I was immediately convinced of the package's possibilities, the plan to switch to an ERP package remained in the cupboard. After all, users have to put a lot of time into the implementation. When my daughter and two sons-in-law joined the business in 2010 we finally had the knowledge and manpower in house to switch to 'Lisa'. Because we were very pleased with the functionality of this solution six years ago, many of our customers and suppliers work with this application, and CCE is close by, we found it logical to choose 'Lisa'. We are not disappointed, on the contrary. Thanks to excellent supervision by CCE, the implementation went very smoothly. We had to put in a lot of work ourselves because we chose to carry out a totally new coding of items and customers at the same time. This new coding created a lot of additional administrative work initially. But CCE took good care of us. There was someone on hand full-time throughout the implementation and during the first weeks that we used the administrative modules. We must admit that the package is very 'intuitive'; it is quite self-explanatory. Finally, experience has shown that 'Lisa' is really good for food companies: it contains all the functionalities that a company like Allgro needs, and nothing else. It is not too complex and does not contain unnecessary trimmings. The fact that 'Lisa' can be implemented in phases is a real advantage. That way the personnel can get used to working with an ERP package step by step"
The automation of the order-entry results in faster order completion, less product loss, a reduction in the number of batch changes, and orders that are filled 100% correctly.
Three major implementation phases

Marc Schaepdryver, Project Leader at CCE: "Sales was started up in two steps. Customers who order electronically were started up in June, the other buyers in the autumn. On 1 November 2011 the entire administrative part was finished and Allgro halted its old system and switched to 'Lisa'. Then we inserted a break because Allgro was busy building an extra production hall of 2000 m², which should be operational in June 2012. In the meantime, we picked up where we left off and are busy with the second major phase: the planning /follow-up of production and the automation of cost price calculation. The production planning will remain partly manual since Allgro must be very flexible. 'Lisa' will be used to register what is produced so that there is a clear summary of the daily stock. That way the processing plant knows what it still needs to make when ordering closes at 3 p.m. This will result in faster order completion, less product loss, a reduction in the number of batch changes, and orders that are filled 100% correctly. In a third phase, Allgro wants to implement the 'Lisa' picking module in combination with the introduction of barcode scanners." "Once that is all in order and we know the package through and through, the investment will undoubtedly be recovered rather quickly," says Chris Raes. "The time we save with 'Lisa', combined with a reduction of errors and increased management possibilities, really pay off."
Pictures Marc Masschelein