Van Remoortel implements 'LISA' - Step by step to let everyone get used to it
Not running before you can walk is the red thread through the policy of Van Remoortel/Remo Frit/Remo Fresh. The potato processor also sticks to this approach in the implementation of the 'LISA' ERP package from Claerhout Computer Engineering. That is why they decided to introduce this solution in phases over a period of four years. "In this way, the employees can get used to the solution and be trained properly. In the meantime, practice has shown that this is very good for return on investment," says Els Van Remoortel, head of the financial department.

The expansion of the Port of Antwerp meant that many farmers were dispossessed in the 1970s and 80s. Jozef Van Remoortel was among the casualties. However he didn't give up, and decided to try his luck in the potato trade. In 1989, he established the company Van Remoortel, with which he started supplying the local chip stands. Els Van Remoortel: "My father though it was strange that so many of his customers still peeled their own potatoes. When he inquired, he discovered that the supply of peeled potatoes and fries contained too many preservatives, which affected the frying grease. This led to the idea of making really fresh peeled potatoes and fries." Jozef Van Remoortel bought a few simple machines and started his adventure. What happened? His products sold like hotcakes: just two years later, he had to expand and his daughter An and her husband Kris Thielman joined the staff. Els Van Remoortel: "In 1996, we decided to include peeled frying potatoes into our product line so that we could serve the collectivs market as well. Just four years later, our premises were bursting at the seams and we had to look for a new location. That was when my husband Wim Lannoey and I decided to enter the business as well. Since then, we have resolutely striven for entrepreneurship, with a capital 'E'. We bought a two hectare site in Verrebroek, where we put up a 6,000 m2 processing unit."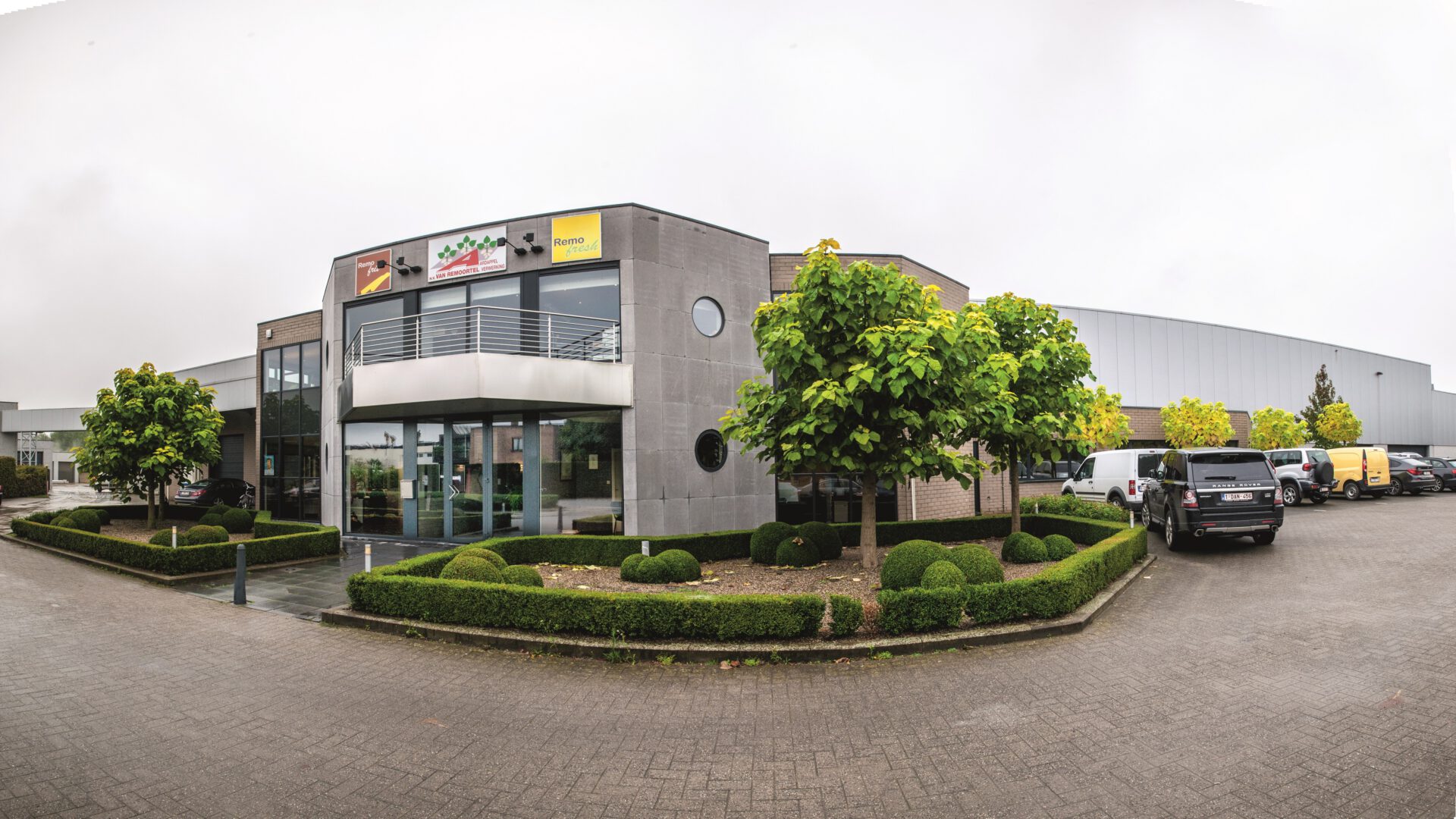 Two more expansions

By 2006, the 2 ha site already needed to be expanded. Van Remoortel/Remo Frit had decided to take over a company that specialised in lightly precooked potatoes. For practical reasons, the entire production was transferred to Verrebroek . Els Van Remoortel: "This product range has a shelf life of fifteen days, which enabled us to export. France turned out to be particularly profitable, because our types of products are not produced there. After that, we also started on fully cooked potato products. These have a shelf life of three months, which has considerably expanded our options regarding export. Even so, for now we still primarily export to France. We do also export to the Netherlands and the U.K. as well, but Belgium still remains our most important market with 60% of sales because demand for fresh and precooked potato products without preservatives is also still rising here." Van Remoortel/Remo Frit/Remo Fresh primarily sources its raw materials from Belgium. The company now brings in revenues of thirty million euros, evenly distributed over the sale of fresh fries and precooked potatoes. While the company still only employed twenty staff members at the time of the move to Verrebroek, this number has now grown to more than a hundred.
The choice falls on CCE

Cost efficient work with maximum automation was the most important consideration for Van Remoortel/Remo Frit/Remo Fresh. However, they only started thinking about introducing an ERP package in 2009. Els Van Remoortel: "Until then, we were still able to manage things with our bookkeeping package and a custom application for logistical management. But due to the continuous growth and the greater diversity of our product range, the need for an integrated ERP application did begin to manifest." The potato processor visited ten ERP suppliers and then made a short-list of three packages. Els Van Remoortel: "We based this on both the abilities of the package and the mentality of the provider, because our preference was to work with a family business or a healthy small or mid-sized business. Short decision lines, fast service, good management... are all as important as the functionality of the package. Because ultimately, such an ERP application becomes the heart of the company. The smallest breakdown can bring all the activity to a halt. This means that you need a supplier that guarantees 24-7 service, that really listens to your needs and requirements, that doesn't push needless custom work, is prepared to implement the package at the user's pace, and so on. After a few meetings we quickly realised that CCE scored very well in these very areas. However, we didn't take the plunge right away because we were faced with other priorities."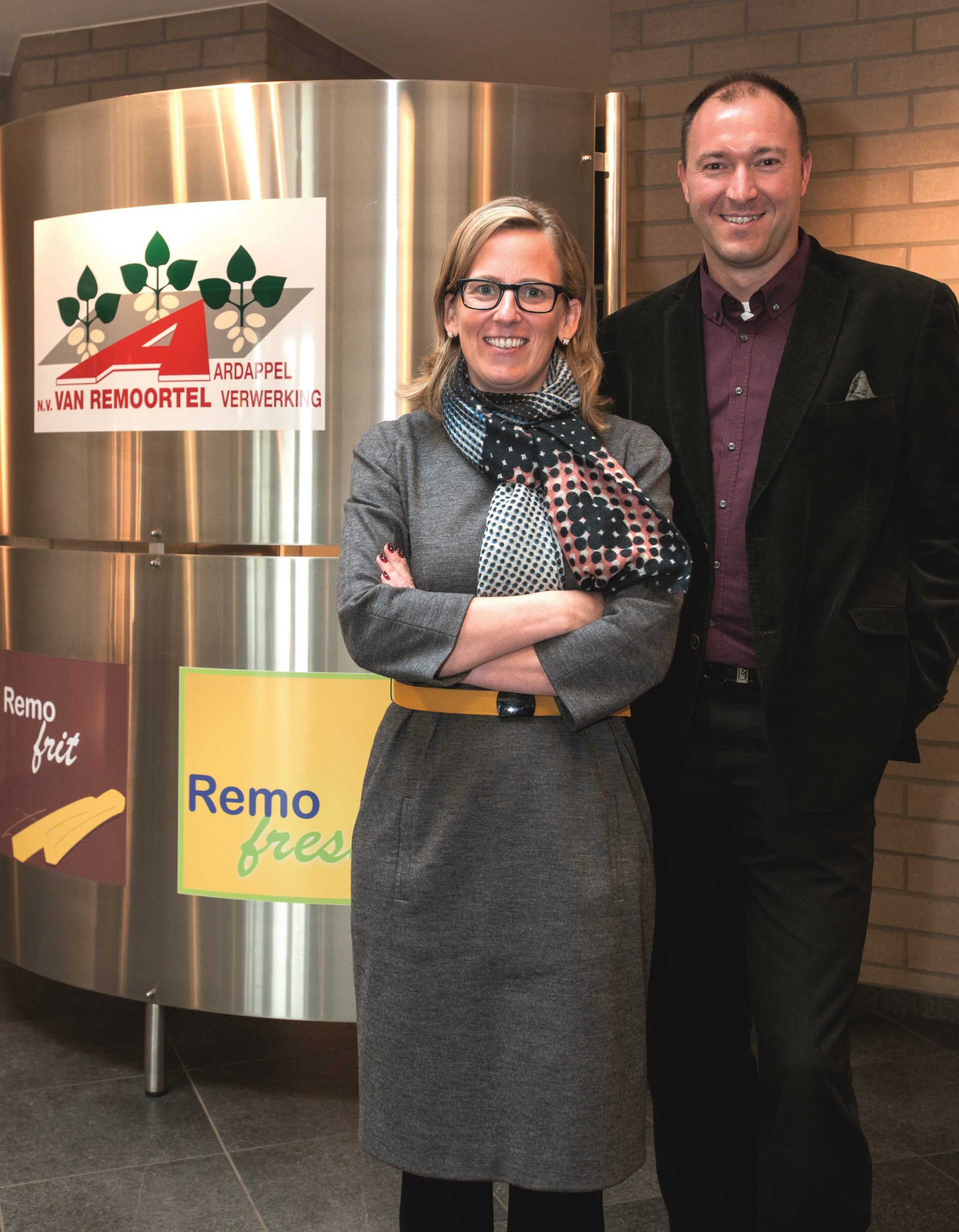 Many advantages
In the end, it was a customer that stimulated Van Remoortel/Remo Frit/Remo Fresh to take the ERP project off ice. In 2010 a buyer in food service required that an EDI be used. Els Van Remoortel: "Because this was too complex to do manually, we decided almost immediately to implement 'LISA' from CCE at that moment. But in the meantime, the package has been a major help in many other areas. There have been gigantic time savings, the error percentage is zero, and with the extensive listing options, we are able to work with a more efficient policy. Another plus point is that we now all follow same procedures and we always have up to date information. It's interesting is that 'LISA' has meant that we've had to adjust our way of working, and that this has been positive. Once the implementation is completely finished, we will have an integrated platform that controls and manages all the processes. This is much simpler and more time efficient than working with different, separate packages. And also cheaper in terms of maintenance and optimisation."
Phased implementation
Van Remoortel/Remo Frit/Remo Fresh decided to implement 'LISA' in phases. The bookkeeping module was installed first. The EDI and sales modules were next (including distribution). Bart Van Beversluys, LISA ERP consultant and project leader at CCE: "Van Remoortel wanted to integrate its existing application for distribution into 'LISA', which meant that we had to go deep into custom work. At the same time, we had to develop a solution to make it possible to process the orders from the chip stands (which are mostly placed at night) very quickly. Finally, the customer wanted all the employees involved to be given very thorough training." Els Van Remoortel: "We had already heard that the implementation of an ERP package was difficult because they tend to come up against too much resistance from the work floor. These people are not always used to working with computers, or don't see the point of another way of working. The result is that they use the package because they 'have to', but that they don't use the functionality optimally. And of course, this results in minimal return on your investment. We wanted to avoid this by getting our employees involved from the beginning and giving them good training. In fact, CCE responded to this perfectly with its approach and efficient training programs."
CCE developped a solution to make it possible to process the orders from the chip stands (which are mostly placed at night) very quickly.
More work to be done
In the meantime, we also started with the implementation of the 'purchasing' module. This is currently used for packaging materials, certain commercial goods and the technical service. But the purchase of potatoes is also to be automated soon. Because this requires a direct link to the production, the 'production' module will be implemented at the same time. Ordering via web services is also on the programme. Bart Van Beversluys: "There is still a lot to be done, but everything should be ready by the end of 2014. By then, 'LISA' might have a lot of new functionalities that could be of interest to Van Remoortel. After all, a good ERP package is constantly evolving according to new market demands..."
Pictures Marc Masschelein