Looking for integrated automation - De Kimpe-Cool/Kimco chooses CCE
A growing number of supermarkets work with EDI. And once you have to meet this requirement, an ERP package is indispensable. So it was for De KimpeCool/Kimco too. After a misadventure with their in-house software supplier, the vegetable processor decided to implement 'LISA' from Claerhout Computer Engineering last year. Although the project has not yet been completed, the user already understands that the ERP application has many more strengths to offer than EDI alone...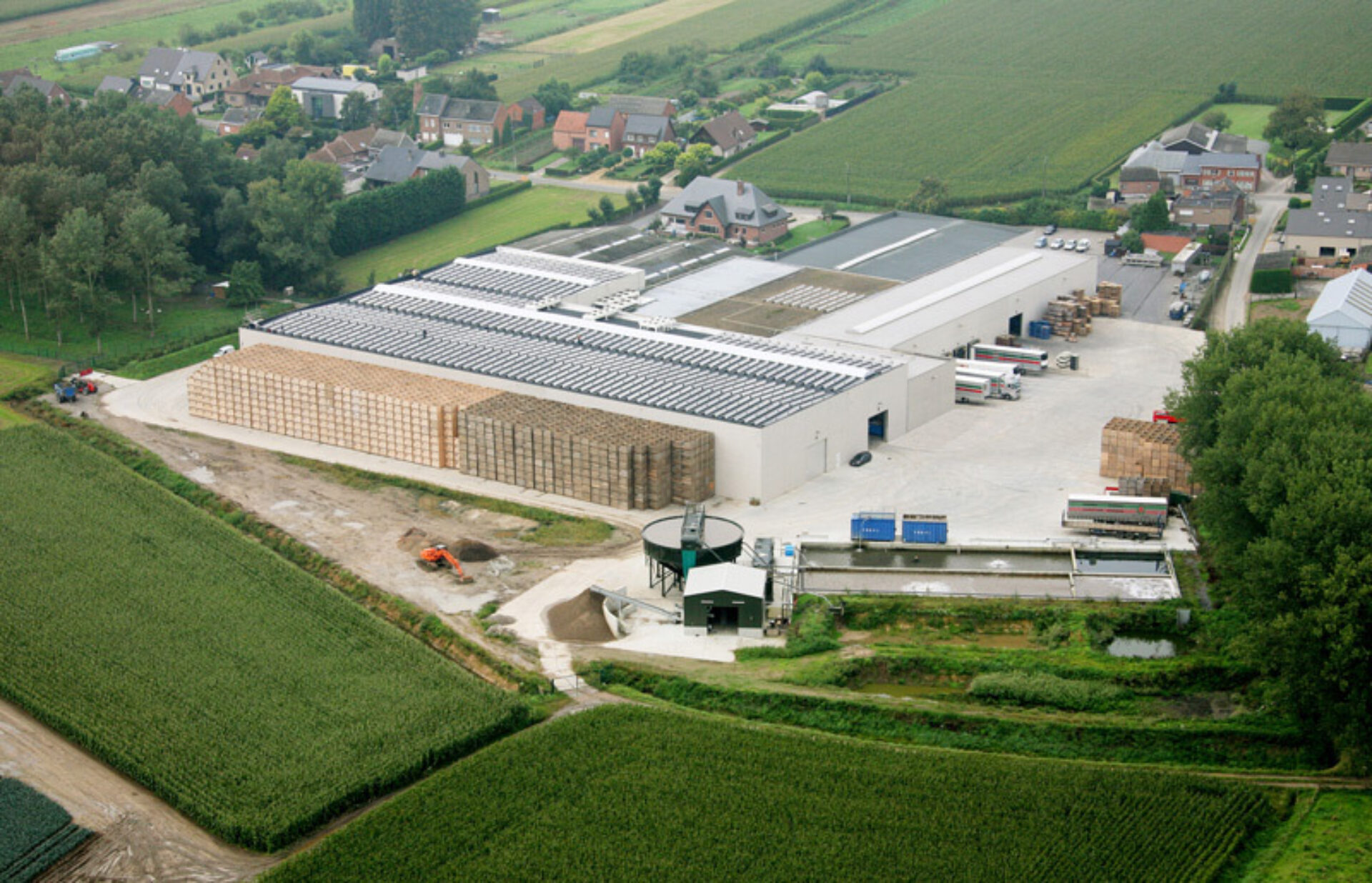 In 1950, the grandparents of the current directors, Paul and Rosalie, decided to establish a small company. With it, they sorted, cleaned and packed vegetables from local farmers to be sold to merchants. The emphasis was soon placed on carrots and onions. Under the impulse from their daughter Anita, who took over in 1967, the company expanded its market to cover all of Belgium. She also established a branch in Sint-Katelijne-Waver in 1984, which now functions as the sales company. Current managing director Marc De Kimpe: "The idea was that my brother Kris and I would each have our own company. But ultimately we decided not to take separate paths. The companies may be legally separate, but in practice they form a whole. I take care of sales with Kimco, while my brother focuses on overseeing our growers and purchasing and processing the products with De Kimpe-Cool. Concretely, the vegetables are washed, sorted and packaged here in quantities from 500 grams to 1,000 kg. Half of the volume is private label, the rest is sold under the brand name 'Kimco'. Our customers primarily consist of supermarkets and distributors, but in Belgium we also sell to retailers and market vendors."
Changes by the third generation

In 2000, the De Kimpe brothers decided to put up a third building in Namur. "This is exclusively for storage space," explains Marc De Kimpe. "Because this region is where the bulk of our growers are located. By putting a storage location there, we were able to reduce our transport costs considerably. Furthermore, this investment also benefited product quality, because the carrots could be put into cold storage within the shortest possible time." Over the years, the brothers have also started working on export. Today, 20% of the turnover (which is about thirty million euros) is realised outside Belgium, including in E.U. countries, Africa, Russia, etc. Seventy employees process approximately 50,000 tons of carrots and 10,000 tons of onions (and related crops such as garlic, shallots, etc.) every year. Marc De Kimpe: "Eighty percent of the carrots come from Belgian farmers; the rest are imported predominantly from Spain and the Netherlands. Seventy percent of our onions are grown domestically. The rest are imported from Spain and Chile."
ERP is indispensable
Two legally separate companies that form one whole together, three branches, more than a thousand items and average annual growth of 10%: it's obvious that De Kimpe-Cool/Kimco needs an ERP package to manage all this. "When we received the request for sound traceability ten years ago, we gave our software supplier at the time an order to develop an application for this," tells Marc De Kimpe. "This solution worked reasonably well. But it was soon unable to adequately keep up with the strong growth of the companies. It was clear that we needed a system that was able to integrate all the functionality of administration, invoicing and production. The local software developer that we were working with made us think that they would be able to make such a solution for us. But after a few years, it became clear that they weren't getting anywhere. We had already invested a lot in the system, so we continued to hope that it would come together. This went on until we had to meet the requirement for ED in 2012, and it really didn't work with the existing application. That was when we cut through the knot and decided to start again from scratch with the software. At first we thought we needed a Manufacturing Execution System, but this type of solution did not offer any functionality for administration or invoicing. This quickly led us to the idea of investing in an ERP package."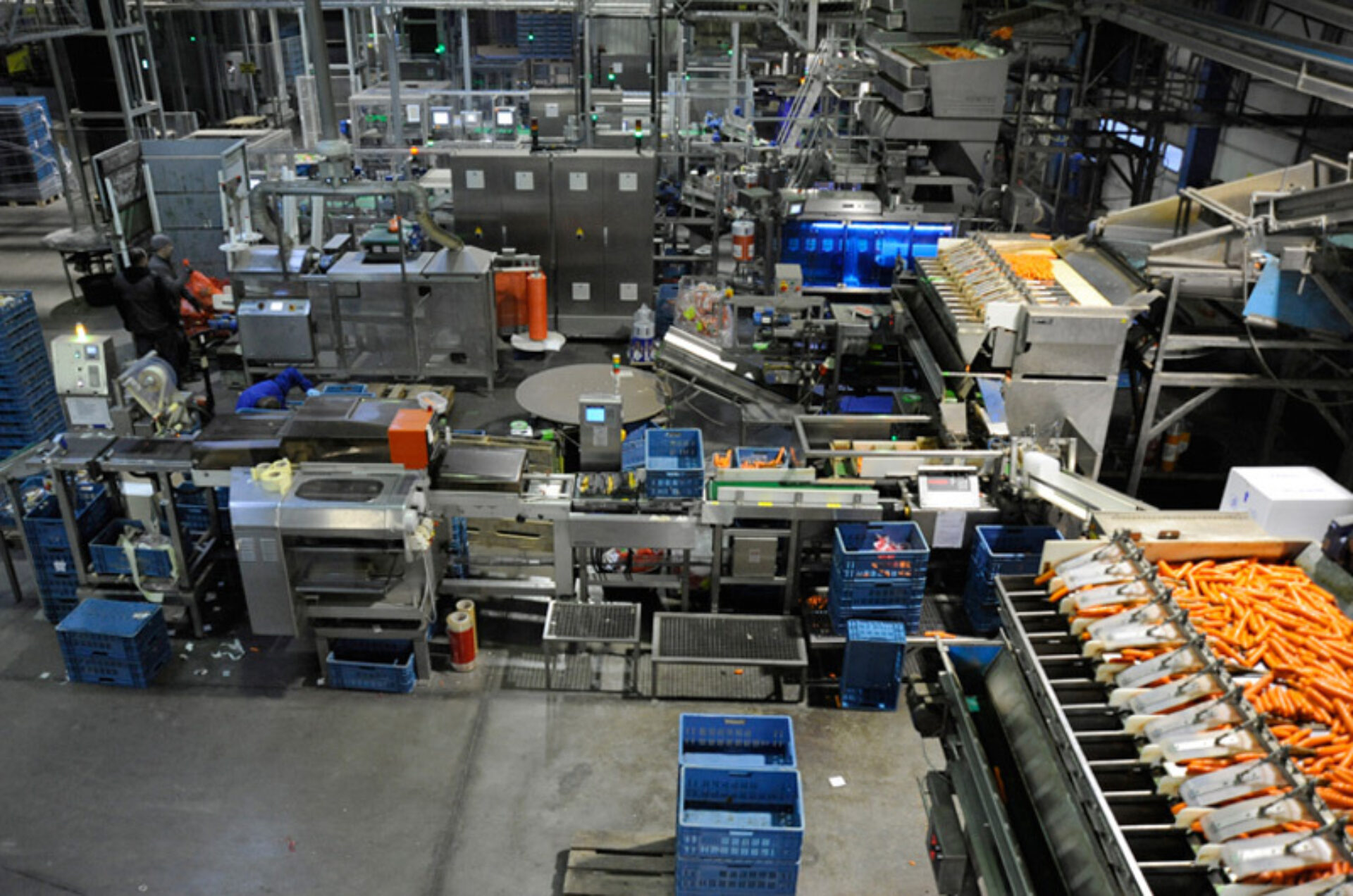 The choice falls on 'LISA'
At the recommendation of several competitors and colleagues, De Kimpe-Cool/Kimco went to Claerhout Computer Engineering. "We had heard that 'LISA' was a very high-performance and user-friendly package that is fully focused on the needs of the food industry," explains Marc De Kimpe. "A demo in combination with the no-nonsense approach of the managing director, Geert Claerhout, convinced us almost immediately. In this way, we began with the implementation of the application in September 2012. And althoughthe project is not yet completely finished, we have already noticed the many benefits of 'LISA'. First and foremost, we can satisfy the EDI demands of our customers without problems. Furthermore, we can keep the entire sales administration running smoothly with two fewer workers. There are also fewer mistakes being made, which of course results in cost savings. What's more , I can now lead the company with more confidence. Before, I always had to check everything to be sure that my people had entered the data correctly. With 'LISA', there is the guarantee that everything tallies. After all, the system makes all the changes automatically, and does this immediately at all levels. For example, if you change the price for a customer, you can be sure that this has been adjusted in the CRM module as well as the invoicing module. But 'LISA' has even more to offer, such as directing production, efficient stock management, watertight tracing, pulling listings, etc. We are working on implementing these modules now, and I can honestly say that I can't wait until the project is completed, because only then will we have a real tool at our disposal to manage our business cost efficiently.

Full of praise for the package and supplier
Today, CCE has already implemented the modules for sales, invoicing and EDI. Soon it will be the production module's turn, which will immediately make fully automated tracing possible. The storage will then be taken care of, and there are plans to further refine the listings system. "The major advantage of 'LISA' is that it unifies all the functionality, and does this is a very user-friendly and logical way," says Marc De Kimpe. "After all, many applications only focus on a single function: bookkeeping, traceability, EDI, MES, CRM, etc. However, it is essential for all of this to be integrated to be able to keep your business activity on the right track."
Knowledge makes the difference
Nothing but praise for 'LISA' then. But the user also speaks positively about the supplier, CCE. "What is particularly impressive is their internal knowledge about the needs and requirements of food companies," explains Marc De Kimpe. On one hand, this is positively reflected in the application. For instance, we hardly needed any custom work: all the required functionality is present in 'LISA' as standard. The only modification involved the link to the palletising machine, with which the ERP application receives a signal when a pallet is ready and then prints out the right label. On the other hand, you also notice the far-reaching knowledge in CCE's approach. The way it does its implementation is logical, with minimal intrusion. The training sessions are efficient and to the point. And the afterservice is really very good. If there are problems, there is someone ready to help you as quickly as possible, day and night. We can only recommend taking the plunge with CCE, because they are not just a supplier, they are a real partner with only one mission: to optimise your business."
Pictures De Kimpe-Cool/Kimco