Growth at Meli on the right track thanks to CCE's LISA ERP
Claerhout Computer Engineering enjoys a very good reputation in the food sector. This reputation, some very strong references, and their willingness to adapt the application to the needs of the Meli factory led Meli management to use LISA, the ERP software tool from CCE, for the digital optimisation of the production and business processes in their Veurne factory.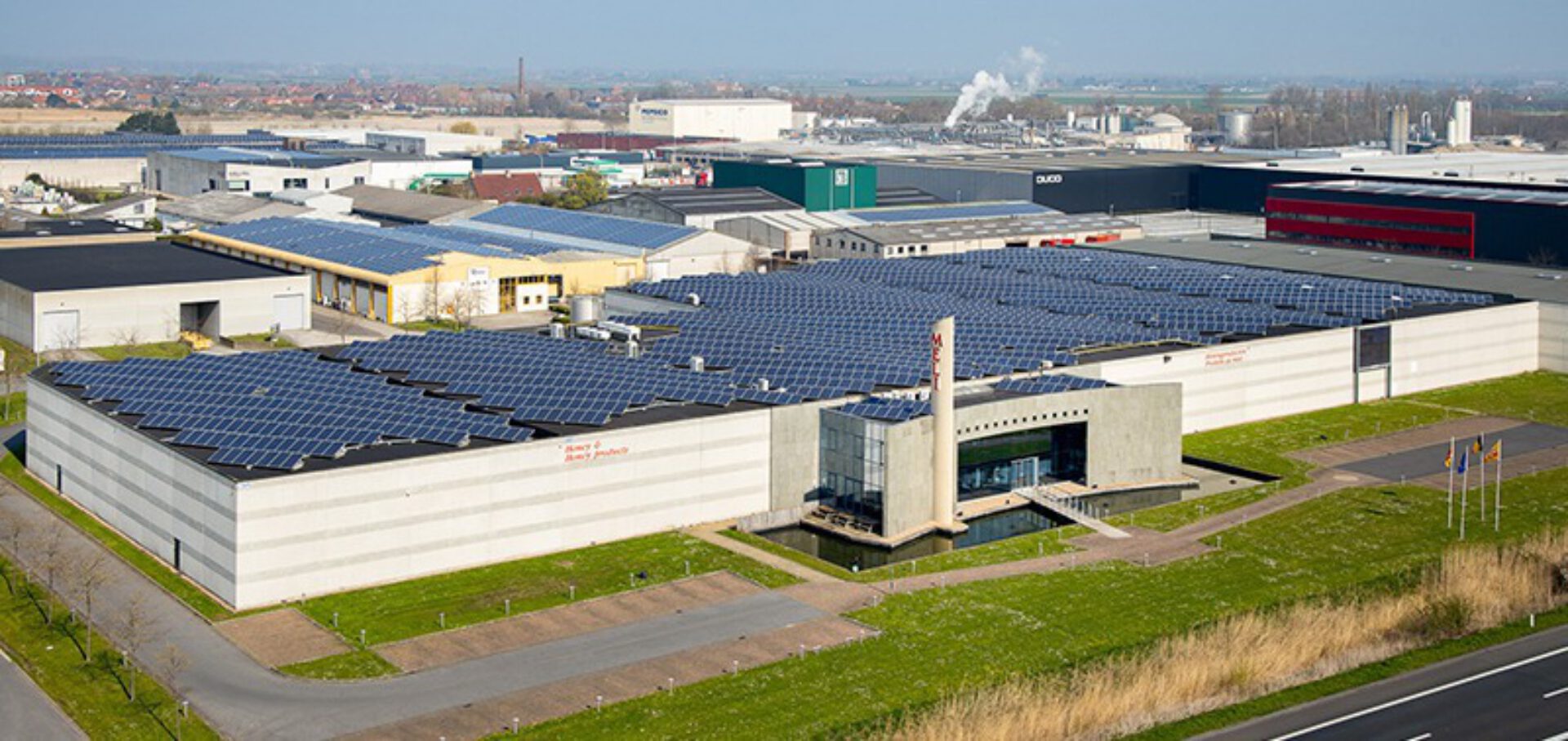 Meli can look back on a rich history. The company is looking forward to its centenary in 2025. Now they have successfully crossed the digital divide by implementing LISA, they can look to the future with confidence. Alberic Florizoone (1907-1992) was a beekeeper, just like his father, grandfather, great-grandfather and great-great-grandfather. Unlike his ancestors, Alberic wanted to turn his hobby into his profession. He started selling honey in the local shops of Veurne. In order to bring more people to his business, he built a family theme park around the parental home, based on the story of bees. The park grew and grew until it became the premier amusement park on the Belgian coast. The sale of honey also picked up – especially with the rise of supermarkets after the Second World War. In 1955, Alberic Florizoone decided to transfer the honey department to Brussels. This would offer logistics advantages. In 1999, the family park was sold to Studio 100 and renamed Plopsaland. A brand new, "state of the art" machine park was purchased. Two decades later, the need for digitisation became increasingly urgent.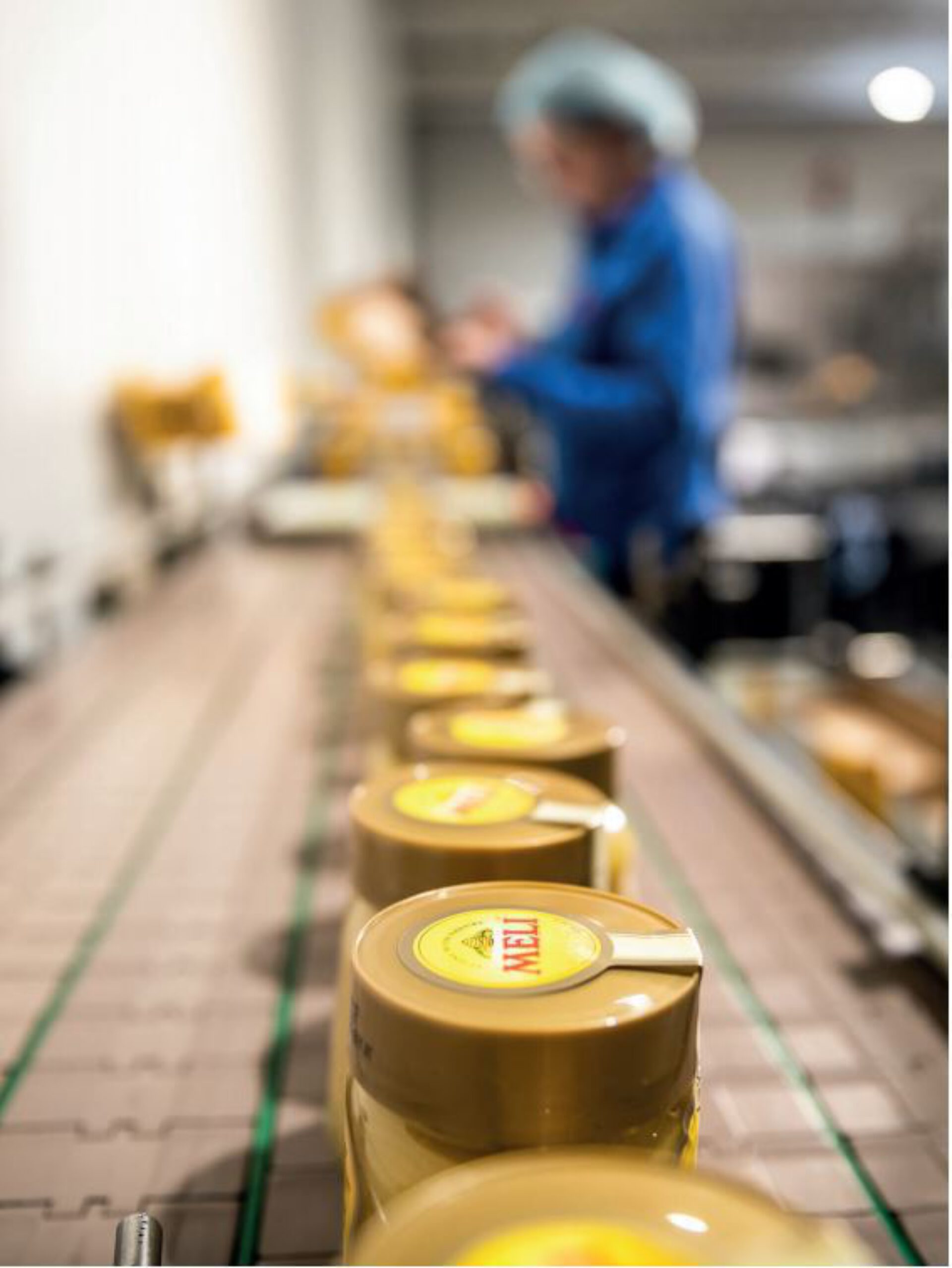 LOOKING FOR OPTIMISATION

In 2016, Meli appointed Brecht Igodt to lead production and optimise processes. He was also asked to prepare the company for the future. Bio-engineer Brecht says: "To guarantee this, we went looking for an ICT partner who could assist us. I had already gained a lot of experience with process optimisation at Lutosa and Agristo. We were not just looking for an ERP package for administration, but a package that could include production processes. We invited many partners and sat around the table with them to discuss our vision. After many discussions and exploring the possibilities and market offerings, we became aware that very few suppliers understood the languages of both ERP and process controls (PLC controls). Claerhout Computer Engineering convinced us that they could integrate these different automation layers into one whole in their LISA package. And some very strong references convinced us they could."
NEED FOR A NEW ERP APPLICATION
Today Meli has 55 employees and a turnover of around €50 million. In recent years, Meli was able to realise a double digit. By switching to LISA, the production and administration processes, as well as those of stock management, forwarding, etc. have been greatly improved and much better aligned. Meli now manages to work more efficiently and faster, and to do so almost flawlessly. This would not have been possible without LISA. After all, Meli not only produces honey under its own brand, but also for a large number of sku's under private label. For this, the company needs an extensive stock of various ingredients, an extensive stock of raw honey varieties, etc. In the past – before LISA – all this data was kept in different databases (AS400, Excel, Access, etc.) and sometimes with multiple instances of the same data. Meli already had a central package looking after accounting, sales, purchase and stock of consumables and finished products. But the purchase of honey, honey stocks, production planning and follow-up, lab and quality follow-up were managed in separate applications. Even though they were linked in some way or another, the links very often did not function well together. There was a need to centralise the master data controlling these processes. Today, LISA really forms the beating heart of the company in support of the close-knit Meli team. It used to be quite a task to take all the parameters into account when planning production. Rest periods are required between when the raw honey arrives and the blending/filling, which means the process can take up to 14 days. Certain intermediate tanks in the production flow may or may not be available. Production planning must therefore take into account sales forecasts, stock management of honey and resources, available production facilities, etc. And today, LISA controls almost all the production processes. All the controls are on the machines and operated via the PLC controls. But they are now linked together via LISA. This the great success of the collaboration with CCE. LISA is not simply an ERP programme, it is a tool that allows you to plan production and that also provides insight into a large number of real-time production parameters, such as the temperature of the (intermediate) products, the residence times in the tanks, the weights and lots in the tanks, etc. Because LISA connects the different automation layers, we now have visibility and control on the bottom Process Control layer (PLC layer), the Scada layer above (Process control and visualisation) and also the MES layer (Manufacturing operations management). Together with the top layer of management, logistics, invoicing, etc., these are all united in one package – LISA.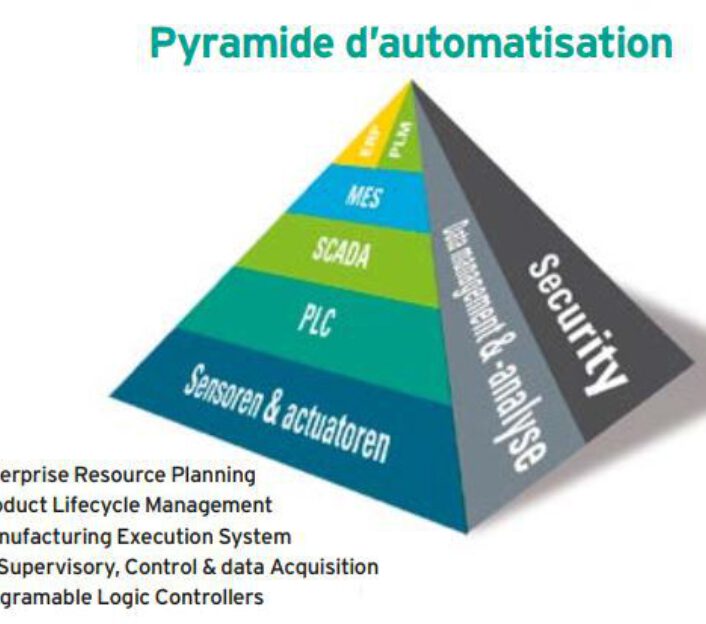 De onderste laag van sensoren en actuatoren op de machines, die door de PLC's bestuurd worden zijn vandaag in LISA opgenomen. Ook de volgende lagen van procescontrole en visualisatie over de uiteindelijke productiebeheersing tot de bovenste laag, het ERP-niveau, met boekhouding, aankoop, voorraadbeheer, enz. zijn allemaal ondergebrachtin LISA.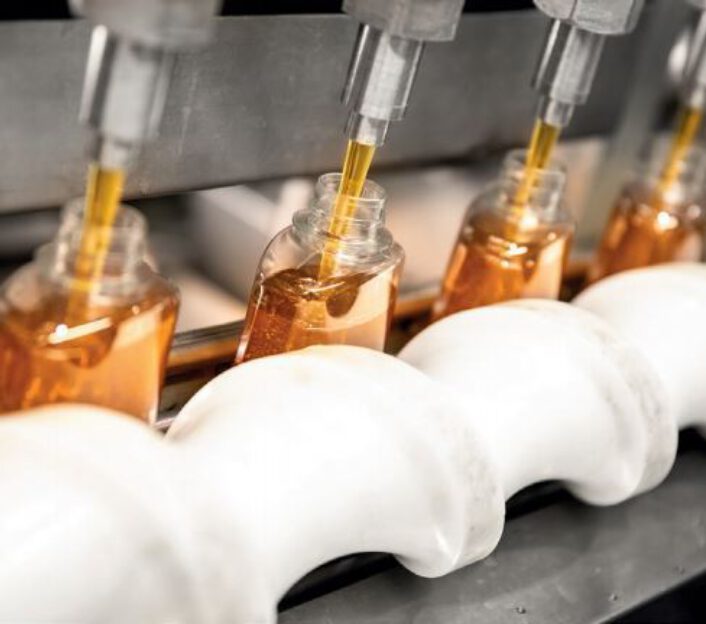 Bij een productiewissel stuurt LISA alle processen centraal aan.
PRODUCTION ON THE WORKFLOOR
The NMR scanner checks the honey on delivery. This scanner and the high-performance lab ensures Meli carries out the most accurate checks to determine both the honey quality and its origin. Origin identification is crucial. The region will eventually be included on the label. These processes used to be very complicated: any changes had to be entered on the printer manually (for the label) with every change of production. But LISA has greatly simplified this process. Now, employees on the floor no longer have to do this when changing products. LISA will manage this centrally from now on. LISA also carries out constant checks during production. The people on the floor scan the barcode on the label or on the box/packaging. They can see if everything is correct on the screen. The additives to be used on the filling line also appear on the LISA job screen for each line. This jar with that print and that lid, etc. The packaging materials are transferred from the warehouse to the correct lines via RF scanning. If an incorrect component is placed on the line, the employees will receive a warning.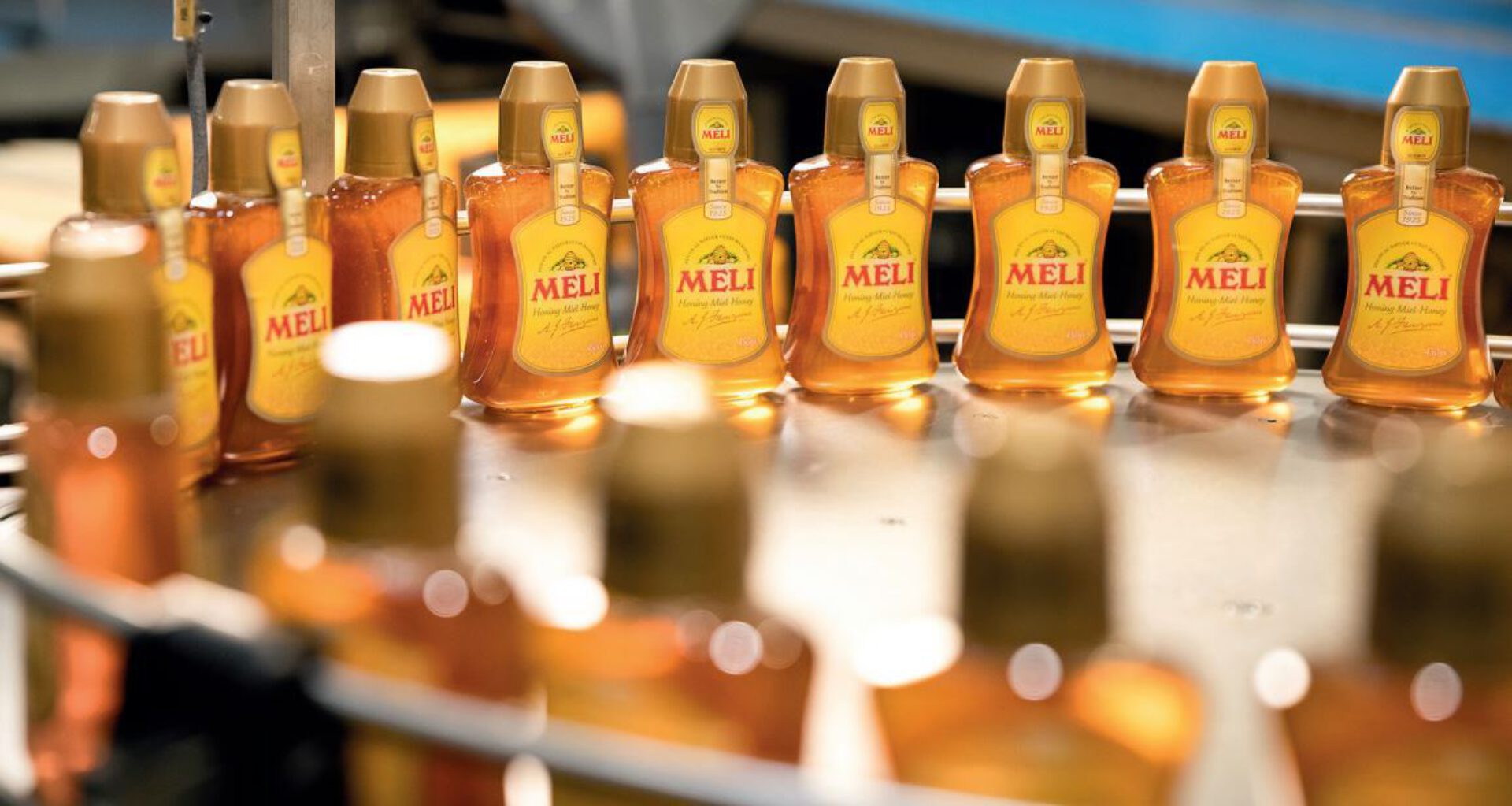 PLANNING
Brecht Igodt is particularly pleased with the production planning tool CCE developed with Meli. "This programme means we now have an excellent view of all the tasks, such as the cleaning/cooling processes, origin of fillings, standstill of a certain line, conversion of a line, etc. We know, for example, how long a line will stand still while the packaging is changed. This is why we now work more often in planning groups. First we fill all the similar products, then we move on to another group. The system itself makes 'optimisation proposals'." And with their extensive expertise in the food sector, CCE's consultants worked with us to develop excellent production planning on a graphical planning board. It's so user-friendly that it feels very natural to work with it – we drag work orders to a day or production line, taking availability and suitability into account. With the right knowledge, it is a piece of cake. And this is important because one of the important task packages is still to update the master data and parameters to keep the control as correct as possible when changing processes. Here too, the overview provides added value." During daily production planning, LISA warns us by e-mail if there is a threat of a shortage of a certain item, if the minimum stock has been reached, if an additional purchase of honey or auxiliary materials is required, agreed delivery times, etc." LISA sends out the necessary notifications about the most urgent actions to be taken.
Dankzij de knowhow van CCE verliep de implementatie van LISA vlot!
IMPLEMENTATION

CCE contributed ideas, not only about the software and hardware, but also about the implementation. "At the start of the project, I wanted to start with expedition. We entered the auxiliary materials last. This was the result of a progressive insight of the priorities. At first we thought we could take over certain existing tasks, but in the end we decided to start from scratch. From consumables and purchase of components through production to forwarding and accounting. We completed that work in January 2020. Once a decision has been made in a family business, it is possible to move quickly. The various employees were involved in the part that concerned them, and thankfully, there were no endless meetings. As a result, the implementation went smoothly, especially on the shopfloor. The system was gently introduced step-by-step by the management, who moved forward with the implementation in a consistent way. The employees had little trouble with the changes, because they quickly saw the benefits. The scanning and screens on the line helped them. The lab also eventually switched to LISA. All lab analyses have been included in LISA, which ultimately benefits complete traceability. Some employees in the company saw their job change dramatically. The elimination of some manual tasks reduced the workload and freed up time for other, new tasks. The growth of Meli could therefore be accommodated with the same number of people. The integration had a positive impact on productivity
Pictures: Meli