Boerinneke-Marino introduces 'LISA' from CCE - Simplicity is a virtue...
Running a food company without an ERP package has become virtually impossible today. The only thing is that introducing such a solution does sometimes meet with resistance from the users, simply because they are not used to working with IT. But with the right guidance, this barrier is quickly removed. Claerhout Computer Engineering (CCE) has proven this again at Boerinneke-Marino in Sint-Amands.
'LISA' is highly user-friendly and offers all the necessary functionality without too many bells and whistles.
Boerinneke-Marino is a typical example of a food company that has completely changed direction over the years, in terms of both products and management. It all started with Clement Veyt who launched his milk stand in 1955. Two years later, he started another business that concentrated on the production of fresh cheese: 't Boerinneke. But he didn't stop there, because Clement Veyt took over the existing chocolate spread brand 'Marino' with this company in 1975. Nevertheless, the company's activities remained quite small-scale. This changed in 1997, when his grandson Joseph Van Weyenberg took over the daily management of Boerinneke-Marino. Since then, the company has focused more and more on the production of chocolate spread. At the same time, the company also went international. When the third generation took control of the company with Hans Van Weyenberg in 2000, it was decided on one hand to sell off all the dairy activities to concentrate exclusively on the production of chocolate spread, and on the other hand, to hire an external Managing Director to keep the daily management of Boerinneke-Marino on the right track. These radical strategic decisions paid off, because since then the company has had average annual growth of 6%, resulting in sales of 5.1 million euros last year. Today, it employs 17 people who produced and sold approximately 2,000 tons of chocolate spread in 2012. Of this, 46% was sold under the company's own 'Boerinneke-Marino' brand; with the rest under business-to-business labels. The company's own brand is primarily sold in Belgium and in the Netherlands and northern France. The other products are destined for supermarkets and distributors around the world (including the United States, Australia, Japan, Spain, Austria, Sweden, etc.). The product range from Boerinneke-Marino now includes no less than two hundred items. These are primarily in the business-to-business labels, with only twenty in the 'Boerinneke-Marino' range. The house brand is available in three flavours (hazelnut, pure and sugar-free), while approximately 150 recipes are used for the private labels (including with stevia, biscuit, gingerbread, almonds, original chocolate, etc.).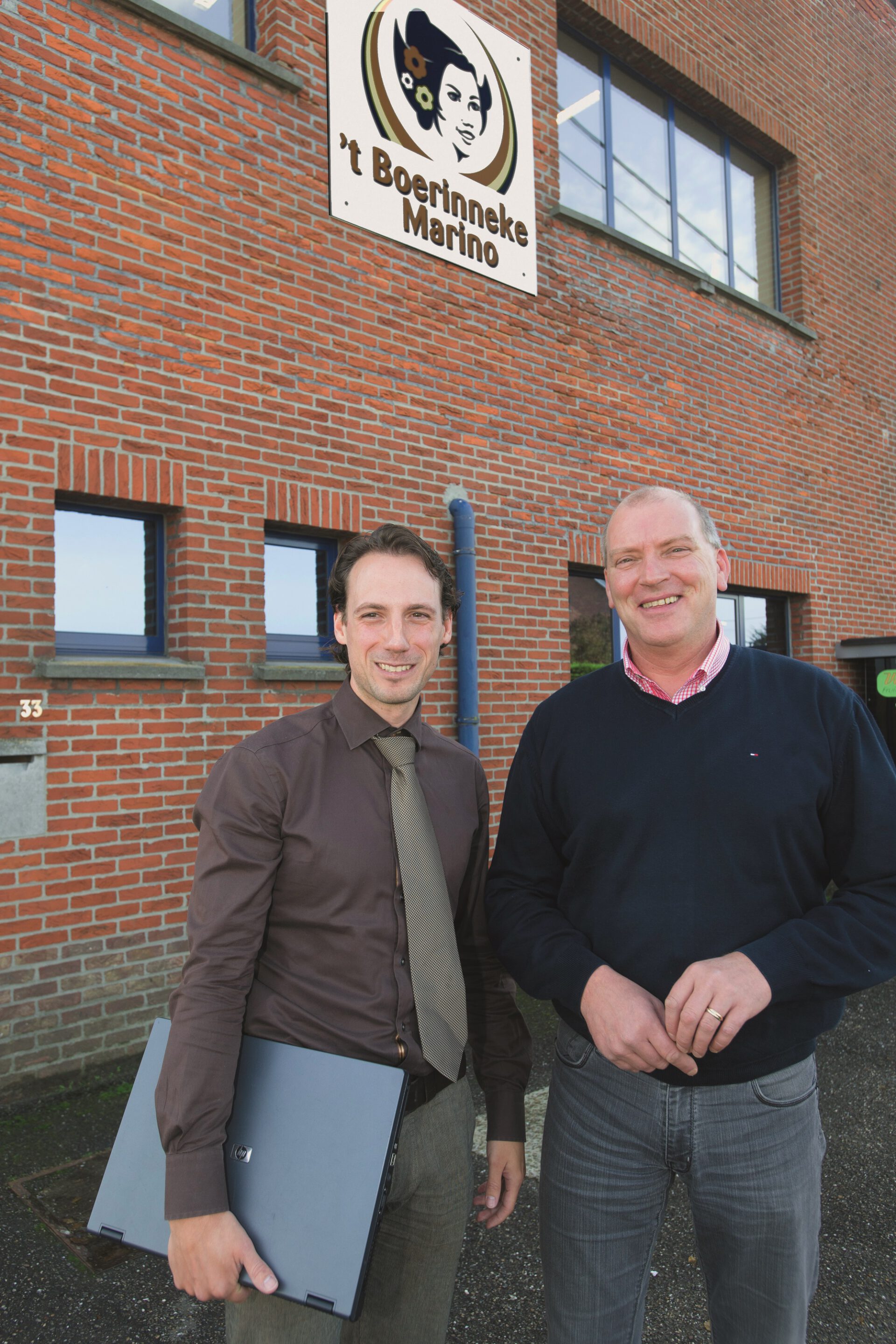 Need for ERP package

When Patrick Denolf became Managing Director of Boerinneke-Marino in 2006, he immediately laid his finger on a sore spot of the company: the lack of an ERP program. "We worked with an outdated, simple, unevolved system and a basic bookkeeping package," he recalls. "Of course, we were able to send invoices, we had a few statistics and it was possible to draw up warehouse slips. But that was it. At the same time, there was no integration: all the data had to be entered again multiple times, which was obviously time-consuming and resulted in errors. However, much better IT tools are required to manage a company efficiently. For example, we need to be able to access the most diverse listings very quickly. Because that is the only way to adjust your business correctly in good time. Just consider an overview of the best rotating products, a listing of the sales per customer and per period, etc. Furthermore, it is essential to be able to purchase your raw materials and packaging easily, especially in our business which contends with major fluctuations in the prices of cocoa, fats, chocolate, sugar, cardboard and plastic. A link with invoicing is also necessary to avoid double work and to have an overview of the agreements with customers and their payment behaviour, etc. At the same time, an up to date overview of the stock is essential, an ERP package plays an important role in compliance with the legislation regarding tracing, there is a need for an application to get an overview of purchasing and sales and financial data quickly and efficiently, etc."
CCE wins with its simplicity
It was clear that BoerinnekeMarino urgently needed an ERP package. Nevertheless, the investment had to wait, because the company's priority was to implement an automatic PLC control system for the production process. But in 2009, Patrick Denolf was finally given the green light to purchase an ERP system. He took stock of the available applications on the market through the industry press, trade shows and contacts with colleagues. He then made a shortlist of four suppliers who gave demos. Patrick Denolf: "We found our needs, namely SAP for from CCE. But with further complex for a small company like Boerinneke-Marino. Most of all, the fact that the people who were going to use the package are absolutely not computer nerds was a barrier to choosing SAP. On the other hand, 'LISA' was highly user-friendly and offered all the necessary functionality without too many bells and whistles. Furthermore, our contact with CCE was very good right away, and we were impressed by the professional knowledge that this company had to take on such a project. That is why we didn't take long to decide to take the plunge with CCE."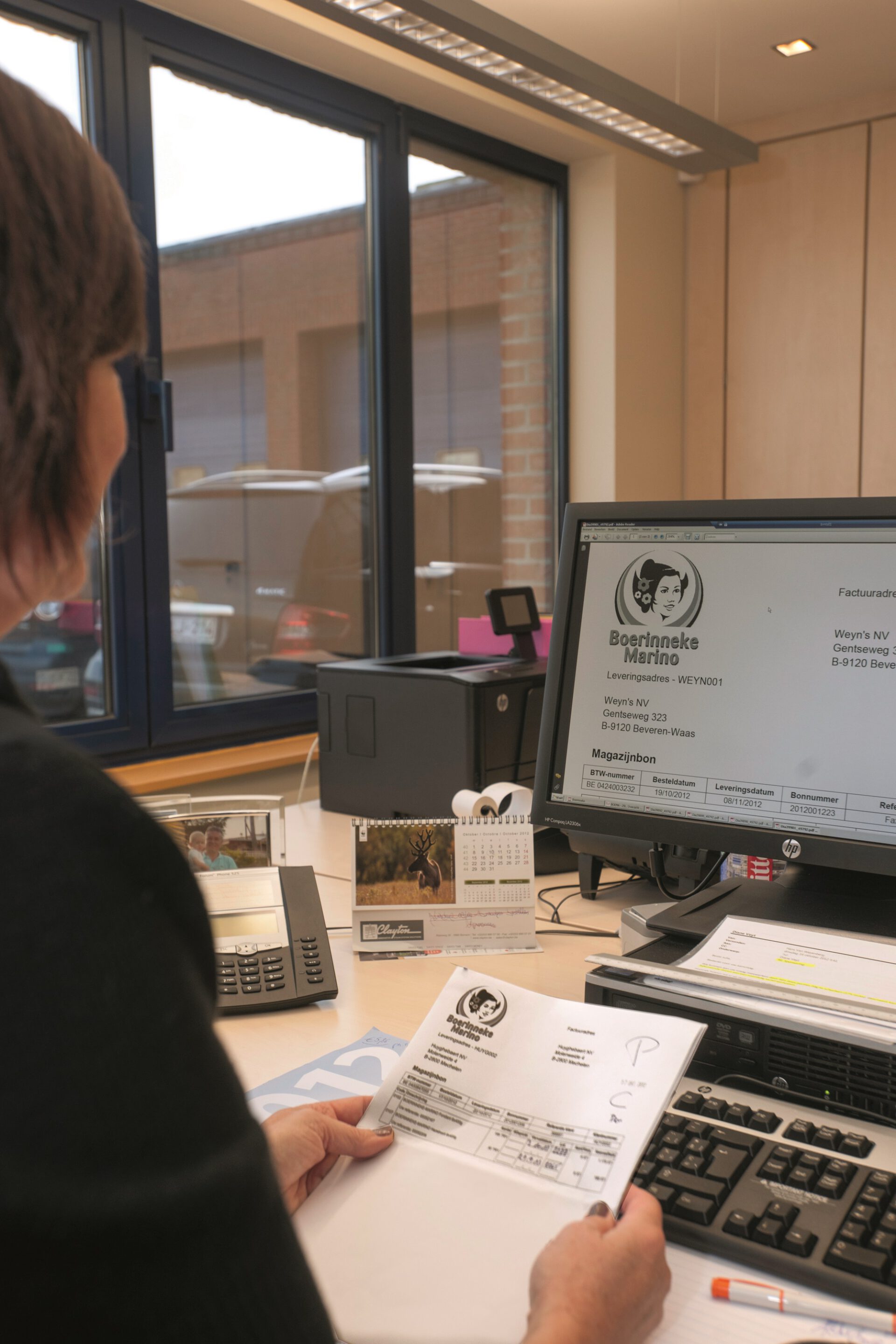 From scratch...

After a thorough analysis of Boerinneke-Marino's needs and requirements, the project could be started. Patrick Denolf: "Because the solutions that we used before were so outdated and basic, we decided to start completely from scratch. In other words, we entered all the data about products, customers and supplier into 'LISA' manually. This was a major task, but it did mean that we verified all the data, which enabled us to go to work with a completely error-free database." Bernard Van Praet, Project Leader at CCE: "In that period, we parameterised 'LISA' and did a little bit of custom work. For instance, Boerinneke-Marino was already using a planning document that gives the overview of deliveries, own transport and collections for the entire week on one A4 sheet. This document was so entrenched that we also decided to provide this in 'LISA'. Once everything was in place, we provided extensive training and guidance. We started the purchasing, sales, tracing and bookkeeping modules on 1 January 2011. This went almost flawlessly: the training had borne its fruits. Of course, only when the customer works with the ERP package does it become completely clear where further adjustments need to be made. Nevertheless, good preparation always seems to pay off, because we only had to change minor details."
Still just a beginning...
With the administrative modules in 'LISA', Boerinneke-Marino is already much better off than before. But Patrick Denolf is a confirmed proponent of integrated computerisation. That is why he wants to use the full application, including production, warehousing and perhaps also EDI (as required by customers). Only now there are several other investments that must take priority. For instance, the chocolate spread producer will be replacing various machines over the course of next year with new, higher capacity systems. "First of all, we need to be able to accommodate further growth practically," explains the managing director of Boerinneke-Marino. "That is why we started by expanding and improving our machinery. But over the course of 2013 we do want to work with CCE to determine how we will implement 'LISA' further. Because we will need to prepare even better in the next phase, considering that most people in production and picking have little to no affinity for IT. Furthermore, the application of ERP in these domains will have an affect on how we work. But with the knowledge and experience that CCE has demonstrated in phase 1, we are confident that the rest of the implementation will be realised without problems. In any case, we are very satisfied with what we have now, because with 'LISA' our administrative workload has been reduced by about 25%. At the same time, fewer mistakes are being made, and with the listings we have a better overview of our business and the tracing is much faster and more effective. 'LISA' and CCE have certainly met our expectations..."
Pictures Marc Masschelein