ERP: first a curse, then a blessing - Vlevy swaps customisation for 'LISA' by CCE
Vlevy was one of the pioneers in Belgium regarding the automation of production planning. Yet the first implementation of an extensive ERP package did not go smoothly. When switching from its easy initial application to a customised solution, Vlevy was rebuffed. This nightmare was forgotten thanks to LISA by Claerhout Computer Engineering (CCE). With the standard LISA ERP package, automation in production runs smoothly now…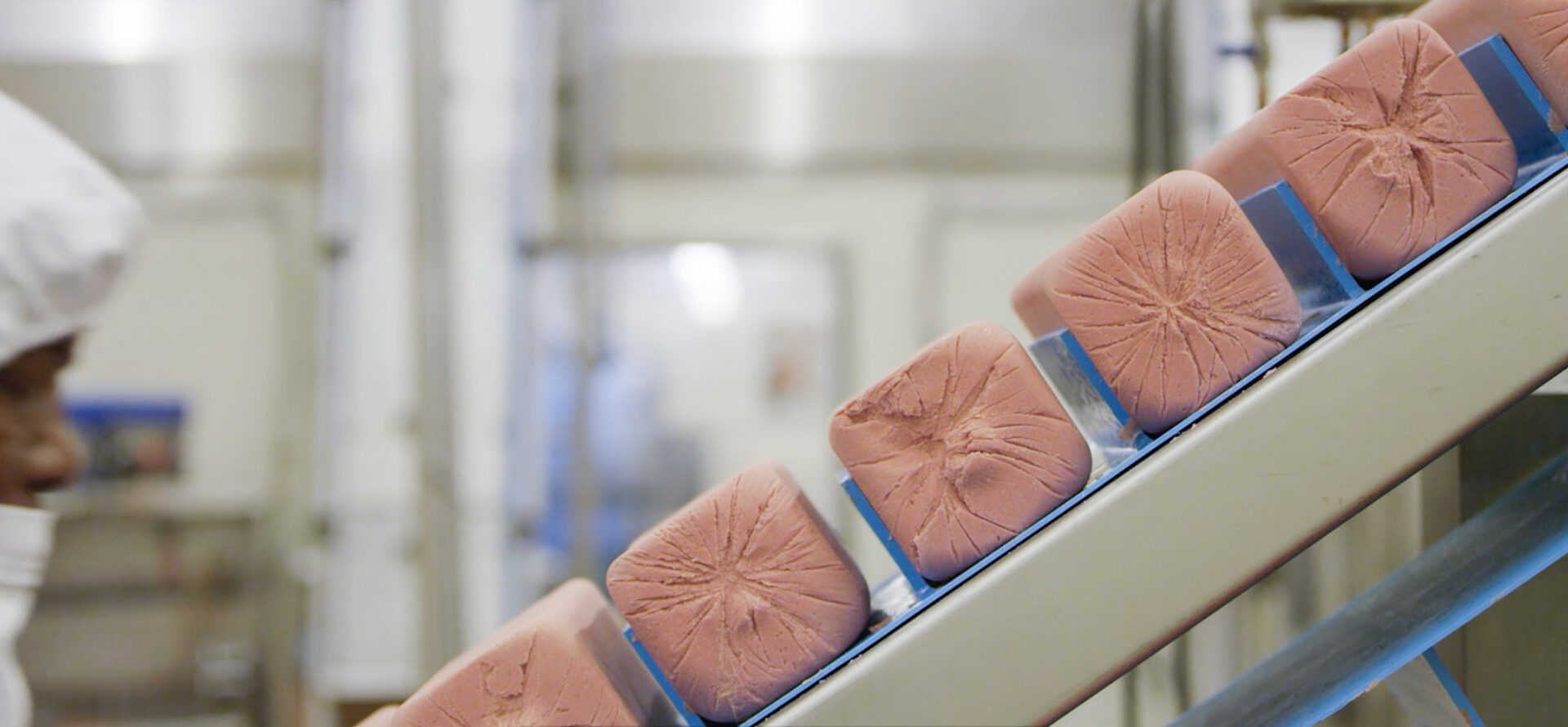 Just like most meat product companies, Vlevy started out as a simple butcher's shop. What makes the company special is that its origins lie in the Netherlands. It all started with Eduard Ysebaert, who started a butcher's shop in Terneuzen in 1891. Eric D'Hoogh, Quality Assurance Manager at Vlevy: "After WWI the family wanted to think big and decided to establish a ham factory in Belgium. That is how Vlevy ended up in Ghent." From the beginning, the company concentrated on bulk goods for industrial kitchens and wholesale distributors all over Europe. After the dioxin crisis, the management decided to introduce slicing and dicing too. They found a new, large market in the meal preparer sector. They also expanded the assortment with sliced beef and poultry, and fermented meat products like pepperoni. Eric D'Hoogh: "We recently introduced an assortment of fried products: hamburgers, chipolata, beef olives, etc. This enables us to provide more convenience in industrial kitchens." Offering more 'added value' turned out to be very successful. Vlevy has experienced steady growth over the last few years. They had a turnover of 17.640 million euro in 2007. About 10% was generated in Belgium and 90% via sales in Europe (mainly Germany, the UK, the Netherlands and Scandinavia) and export to overseas areas (mainly former French colonies).
Customisation leads to disappointment

Due to the large number of customers in diverse countries, Vlevy decided to automate its production planning in the early 1990s. They called upon the assistance of a self-employed computer scientist, who developed a bespoke application. "This program was ideal for our activities for a few years," says Eric D'Hoogh. "But we gradually needed more automation, especially with regard to stocks and label management. Unfortunately, the computer scientist could not develop this for us, so we decided to look for a new partner. We found a company that was willing to write a bespoke ERP application for us that also offered sufficient functionality regarding traceability. At first we were very enthusiastic and looked forward to working with this package. Unfortunately, we were rebuffed: the developer's lack of knowledge about the food industry meant that the solution did not suit our needs. Even though the entire project had taken a lot of time and cost a lot of money, we had no other choice than to start again and to look for a new package and a new supplier…"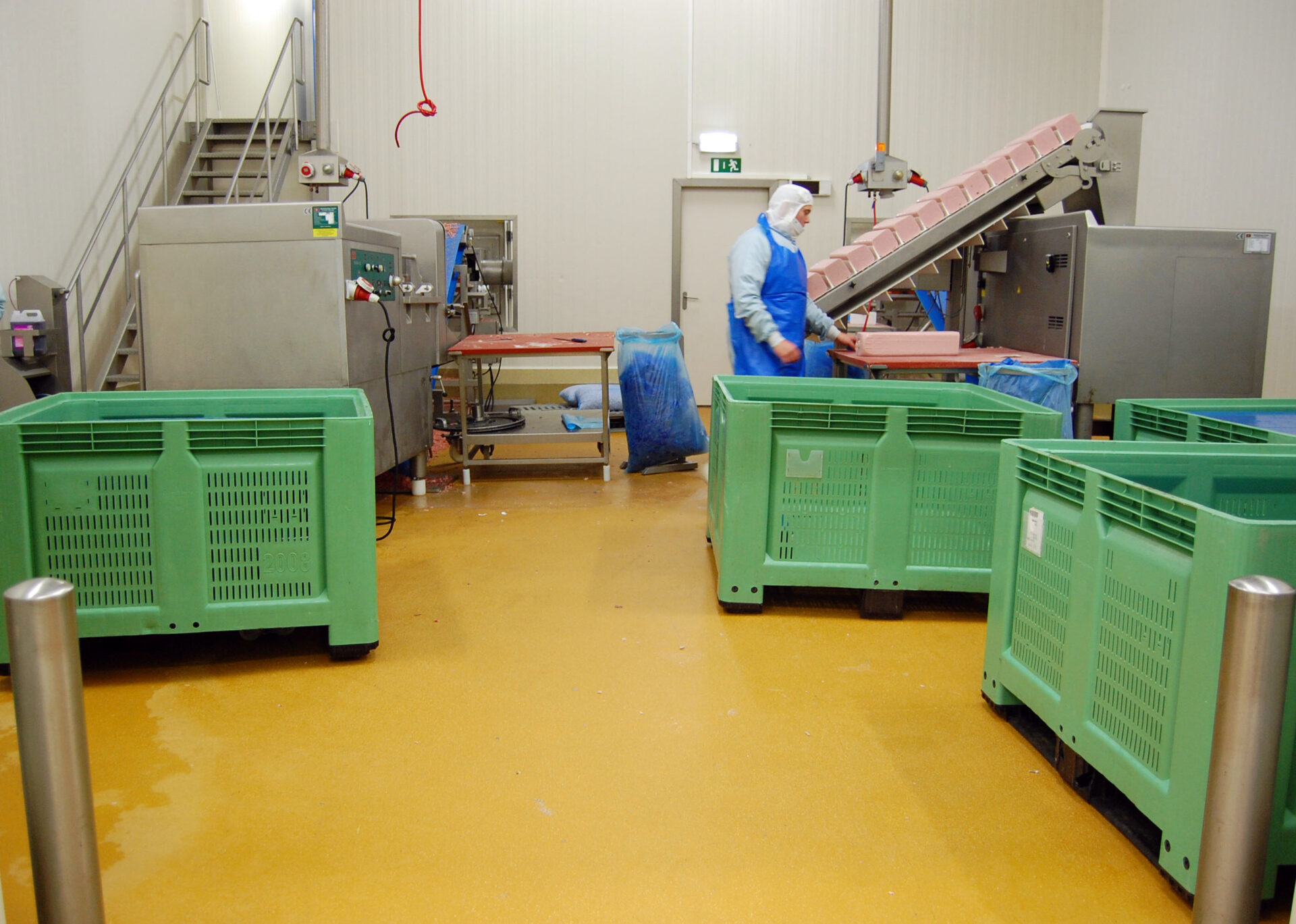 Vlevy chooses LISA ERP by CCE
The management of Vlevy decided to invest in a brand-new factory in the port of Ghent in 2006. "It was our intention to start using a new ERP package one year after starting up our new operating base," continues Eric D'Hoogh. "At the beginning of 2006 we drew up a list of interesting suppliers via fairs, trade journals, the Internet, etc. Claerhout Computer Engineering immediately grabbed our attention. LISA ERP seemed like a package that satisfied the specific needs of the food industry in a very efficient manner. The company's reference list is also very impressive. When we contacted CCE, the employees came across as very competent: we received a sufficient and concrete answer to every question we posed. It was clear that this ERP supplier was the pick of the bunch; a pioneer in Belgium with regard to automating production planning. Yet the first implementation of an extensive ERP package did not go smoothly. When switching from its easy initial application to a customised solution, Vlevy was rebuffed. This nightmare was forgotten thanks to LISA by Computer Claerhout Engineering (CCE). With the standard LISA ERP package, automation in production runs smoothly now… CCE has a lot of experience in the food industry. Afterwards we allowed various other suppliers to give a demonstration, but they did not have the same competences, userfriendliness and functionality that LISA by CCE offers. In the end we decided to implement LISA ERP."
How did we deal with it?

Because moving from a food company to a new factory takes quite some doing, the management of Vlevy decided to postpone the implementation of LISA until all internal processes were functioning properly and the workers had found their feet in the new production environment. The time had come by April 2008. Eric D'Hoogh explains how the project was tackled: "First CCE asked us to choose one employee to act as a contact. Because I was involved with the previous ERP projects, it was logical that I took up this task. I had weekly meetings with two CCE employees for quite some time: we drew up an inventory of Vlevy's needs and worked out how LISA could anticipate those needs. Once I understood the structure of the ERP package, we decided which information needed to be placed in the application. Because we intended to automate production in the first phase, we started entering the recipes (about 200 in total). When that job was finished, everything went quite quickly. After CCE installed several computers and barcode scanners on the shop floor and implemented the package on our server, we immediately started automatically generating work orders. Then the receipt of raw materials was done via LISA; something we had always done manually. We tackled stock management in a third phase. Just to be sure, – considering our previous bad experiences – we worked with both the old ERP package and with LISA for a few months. Looking back this was unnecessary. The workers needed some time to get used to using the computers, but the transition was quite smooth. LISA is so user-friendly that everything is self-explanatory. Everyone quickly found it a relief to work with this new application!"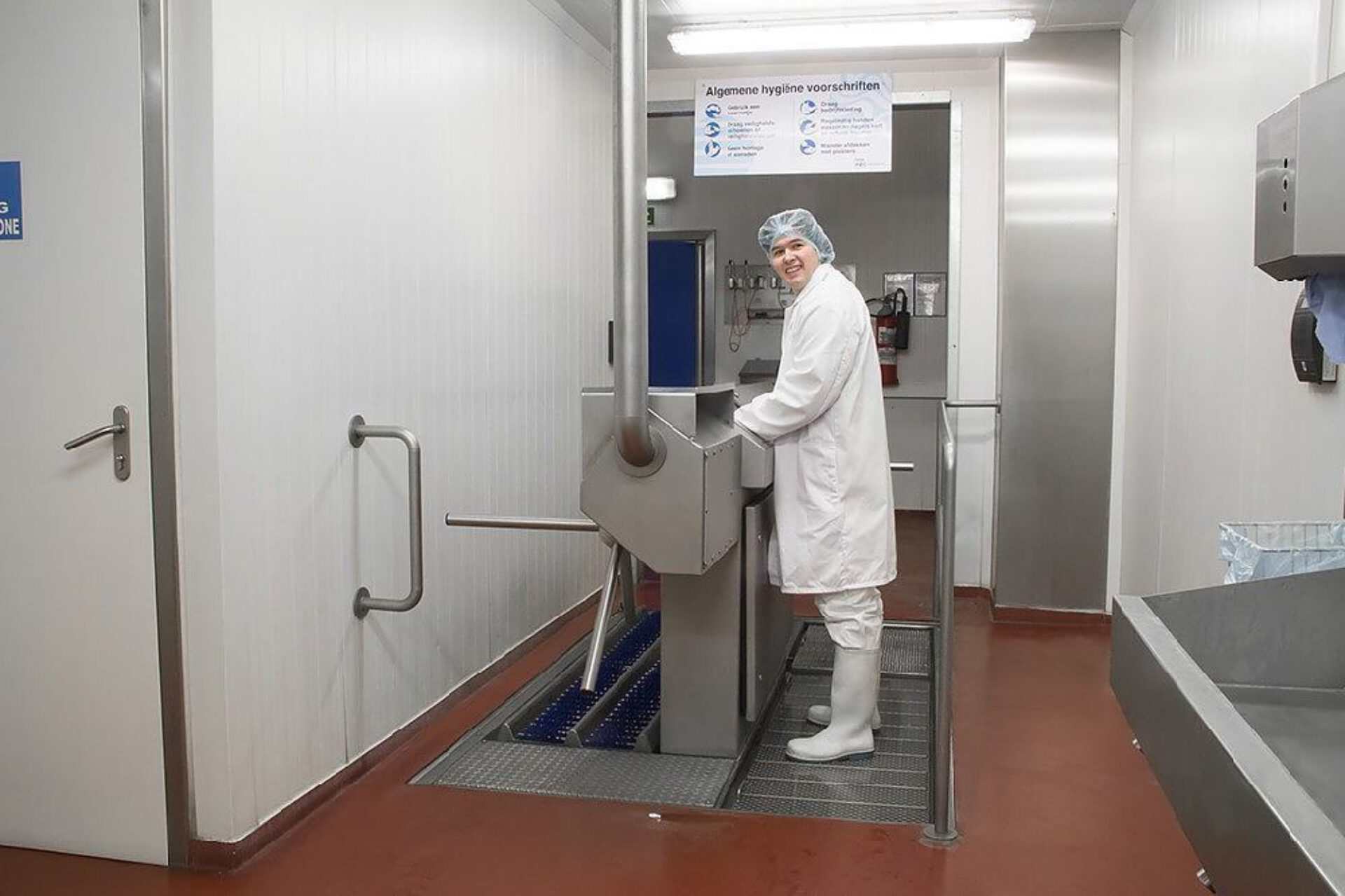 There is more in the pipeline!

Vlevy used to work with a separate application for managing sales, but they recently implemented the LISA Sales module. "In the 2009 fiscal year we want to close the circle with the implementation of LISA Financieel for the accounting," continues Eric D'Hoogh. "During the course of this year we want to further unravel and refine the functionality of LISA. We plan on introducing the principle of minimum and maximum stocks, automating the ordering of ingredients and to completely turn over production planning to LISA. Furthermore, in the picking department we want to link the system to an RF-system so that we can put together mixed pallets quickly and correctly. The scales are also being linked to the system so that processes with variable weights can be fully automated. We also want to fully automate the printing of labels and link this to the fully integrated LISA ERP system. Because we export so much, we have pre-printed labels in several languages. During packaging we add the barcode and 'best before' date Since LISA will be printing the entire label in this phase – by automatically setting the language of the customer - those pre-printing costs will disappear. This will result in a substantial profit. Finally, we want to perform profit calculations with LISA. The package needs histories for this so it will have to be in use for one year before this is possible."
The beating heart of Vlevy

Eric D'Hoogh used to find it difficult to tinker with the ERP package. Now he looks forward to the expansion and optimisation of LISA's functionalities. "The application has many assets that we still have not discovered," he explains. "It is very interesting to discover that there are automation possibilities that we had not thought of. It is clear that our company will improve significantly with LISA. Today we have a realistic view of the stocks. Sales orders are only approved if the requested products are effectively in stock. Thanks to the fully automatic and integrated tracing function I do not have to search through papers for two hours if a customer wants to test our tracing capabilities. Almost all errors have been removed in production and picking. We save a lot of time because everything is entered in LISA directly. We can manage all our processes better. The LISA ERP package also offers advantages for quality control, which is my department. The application allows us to ask quality questions when reeiving raw materials and ingredients, during production or when picking. We have set up the package so that the operator must input the temperature of the product. This gives the quality department lots of interesting data that can lead to improvement initiatives. As you can see, LISA is truly the beating heart of Vlevy!"
Pictures Charles Schweitzer