Nauta implements CCE "LISA ERP" – Expectations more than fulfilled.
With annual growth averaging more than 10% and an increasing number of references, Nauta Vleeswaren had little choice but to implement an ERP package. Unfortunately, the enthusiasm for this investment quickly turned into disappointment and frustration. This is because the original purchase did not to meet any of their expectations at all. Fortunately, this changed completely when the pâté producer made a decision to switch to Claerhout Computer Engineering's "LISA ERP". "LISA has given us an application that really works as the beating heart of the company. And now we wonder how we were ever able to run our business without it," says manager Hendrik Nauta.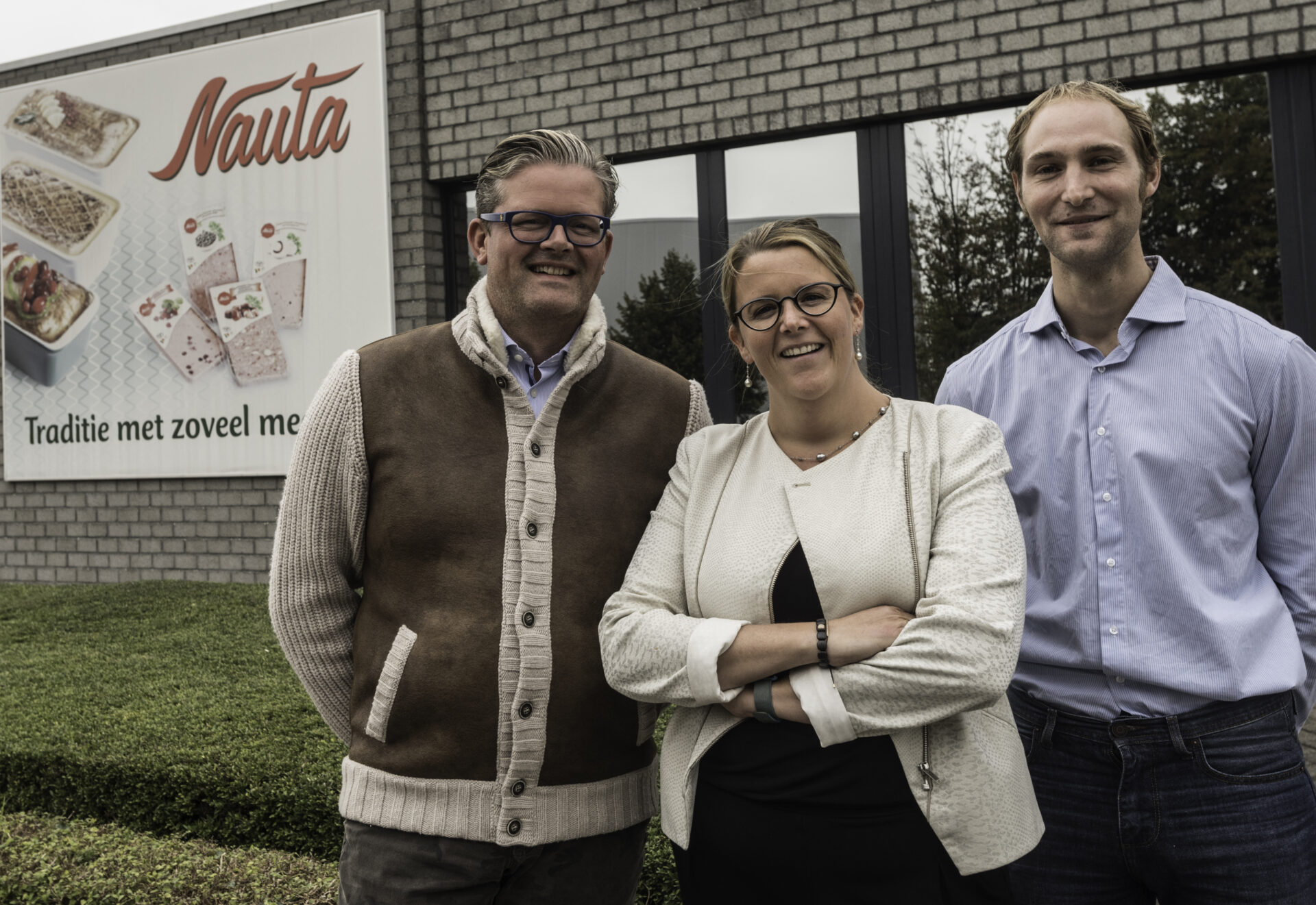 For three generations, Nauta has been making pâté with respect for tradition, taste and quality. The story of this company started in 1946 when Hendrik Nauta started producing pâté, hams and frankfurter sausages in Brussels. In 1970, the company completely concentrated on pâté, which proved to be a successful strategic decision. The company grew steadily, which led to a new milestone in 1992, which saw the construction of a brand new factory hall in Asse. When the company was taken over by the grandchildren, Hendrik and Anke Nauta, the company gained momentum. Nauta now enjoys average annual growth of more than 10%, and the number of employees has doubled to twenty full-time equivalents. Anke Nauta: "Today, 90% of our turnover is achieved through exports. In the past, we were mainly active in our neighbouring countries, but we now export to all the EU countries and far beyond. This means our range has also increased considerably in recent years. After all, it is very important that you respond to the wishes of all those markets, and they seem to vary quite a lot. In addition, we mainly supply a private label in the Benelux, while our own brand is causing a furore in other regions. In other words: we have acquired a lot of recipes and references in recent years, which has considerably increased the complexity of production and administration."
ERP in support of growth

Three years ago, Hendrik and Anke Nauta realised that further growth was only possible with an investment in automation. "We definitely didn't want to touch our traditional way of producing," says Hendrik Nauta. "That's why we had to look in other areas. Investing in ERP was the only logical and right decision. This is because it would allow us to work more efficiently in production and warehousing, as well as in administration and accounting. Moreover, it would mean we were able to guarantee full tracing and reduce the error rate in all other areas. Finally, the package would provide the necessary tools and reports to support our management decisions. In short: getting an ERP package seemed to us to be the perfect way to perpetuate Nauta's growth without having to recruit additional staff."
Seduced by the wrong characteristics
After a thorough exploration of ERP offers on the Belgian market, Nauta needed to make a decision between CCE's "LISA ERP" and another package. In the end, the pâté producer decided not to opt for "LISA". "We now realise that was a big mistake," says Anke Nauta. "But we were guided by the 'contemporary' look of the other Microsoft-based solution. 'LISA' looks less flashy, which led us to wrongly conclude it was less flexible and wouldn't grow as well with our business. The other package was also from a global company, while Claerhout Computer Engineering is an SME. But we now realise that it is precisely the small scale of the company that is it's greatest asset. The decision lines are considerably shorter, and you are not a simple "number". In addition, CCE will assign you a project manager who gets to know your company inside out and knows the functionality required by the food sector. During the initial period, we even had regular visits from business manager Geert Claerhout to check on progress. We saw none of these things with the first ERP package. But the biggest problem with the first solution was that we had to adapt our processes to the application. For a small company like Nauta, this is almost impossible, especially in the workplace. On the one hand we are talking about asking people who have little feeling for computer science to embrace a complicated computer system. On the other hand, a change in our processes would jeopardise the quality and taste of the products; after all, pâté is a craft that has literally been passed down from one generation to the next."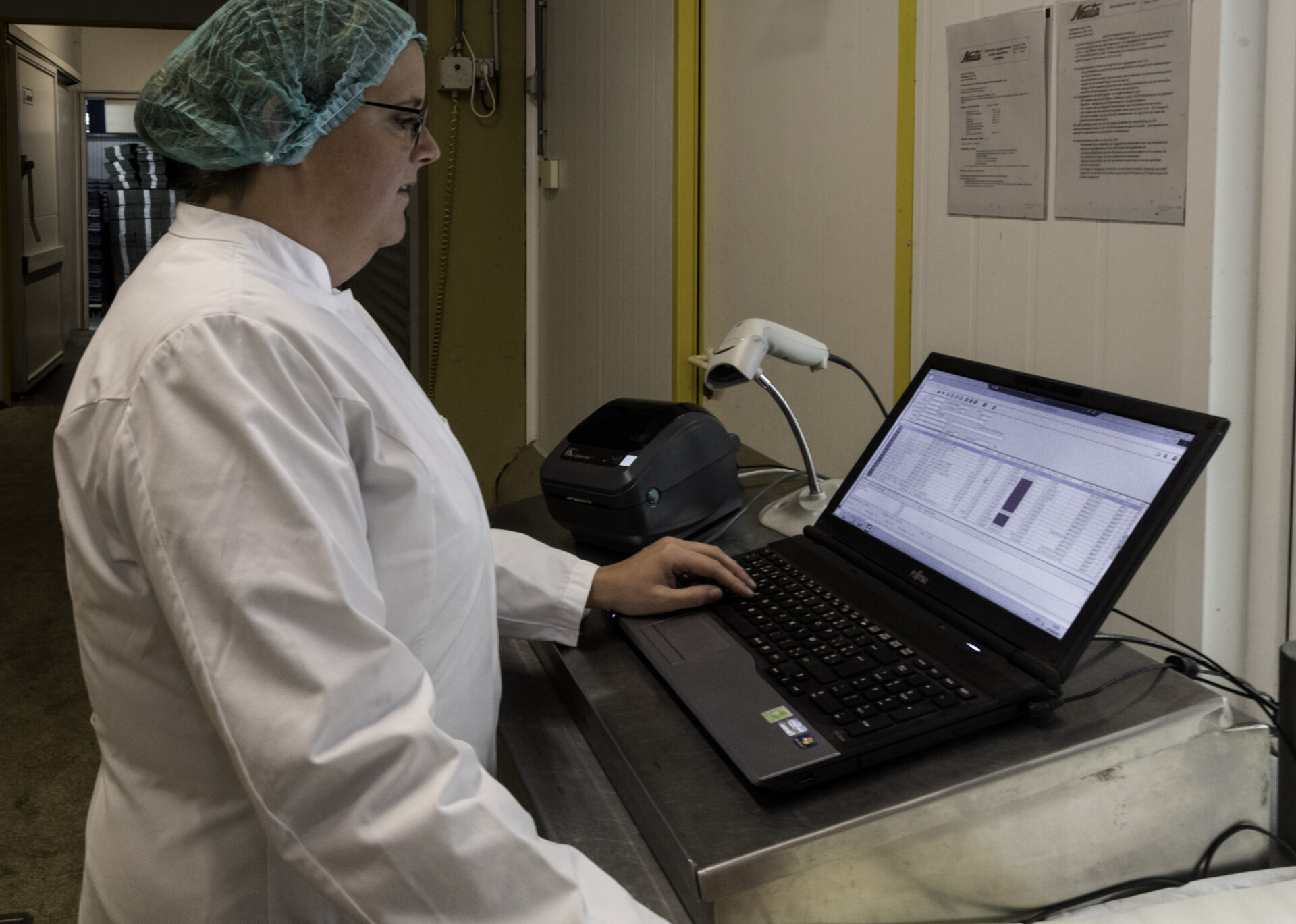 "LISA ERP" would have been a better choice

It never even got to the point where Nauta made an attempt to adapt the processes to the ERP application. The owners opted for a phased implementation, beginning with the accounting, purchasing and sales modules. And that's where things immediately went wrong: the first package, based on Microsoft technology, did not deliver at all in terms of functionality or the results the provider had promised. Hendrik Nauta: "This, coupled with customer support typical for a large company, made us decide to start over from scratch, six months after start-up. And so we chose 'LISA ERP'... Since 'LISA' was the second application on our shortlist, we asked CCE for another demo and arranged a meeting. Geert Claerhout provided us with an opportunity to visit different users. And that was the deciding factor; we saw that everyone was very happy with 'LISA'. We discovered that the package was not old fashioned at all. On the contrary, it has functionality that other applications do not have. For example, the accounting module is actually a typical example of how something like this should work. Not surprising, since 'LISA' grew out of such an application. Another plus is that 'LISA' is specifically aimed at the food industry. This ensures the functionality is perfectly tailored to our activities and fast implementation. There's no need to explain to the CCE project manager how a processed meats company works. He knows the ins and outs of our sector because he has already implemented the software in many similar companies. Finally, thanks to our contact with the other users, we realised that 'LISA ERP' did not require any changes to our processes. This is because the package has been parameterised in such a way that you can continue to work in the way you are used to, perfectly. This was a great relief, both for us and the staff."
Rapid implementation

CCE and Nauta started preparations to implement the "LISA" billing, purchase and sales modules in March last year. Wouter Rogiers, ERP Consultant & Software Engineer at CCE: "The pâté producer had already cleaned up its data for the other package, so the work consisted almost exclusively of the parameterisation of 'LISA'. This is why we were able to run a test on 1 June already, and Nauta made the administrative switch to our ERP application on 1 July – at the start of the new financial year." Anke Nauta: "During this phase, the document management module was also launched. This allows us to digitally store and manage all our invoices, delivery notes, transport documents, technical sheets, etc. Which saves a lot of time. And of course we have also taken our first big steps towards a 'paperless office'."
Time savings and reduction of errors.
A second major implementation phase started in August of this year with the 'Production', 'Bill of Materials' and 'Stock management' modules. Hendrik Nauta: "This required more effort from us because we had to enter all the production information into the system. The 'Bill of Materials' in particular was a masterpiece because we have more than 160 references. After all, it is not enough to make a list of the ingredients for each recipe. Packaging, decoration & labelling must also be described in detail. Fortunately, the assignment paid off because 'LISA' ensures production and picking are now much more efficient. People ask for their work order and/or schedule at a terminal in the production or picking area. When a job is complete, it is entered into the system and 'LISA' verifies whether everything has been done correctly. In addition, the ERP package ensures all the products are correctly labelled and provides an up-to-date overview of our stock. It's obvious that this ensures we are able to save time and avoid mistakes. The 'Maintenance' module, of which we use the basic version, is also very interesting. 'LISA' generates a work order for our maintenance service when certain machines or parts need maintenance."
"LISA" ensures production and picking are now much more efficient. People ask for their work order and/or schedule at a terminal in the production or picking area.
Many possibilities

Thanks to the integrated modules, Nauta has other interesting management tools. Anke Nauta: "You can check the productivity of a machine or employee with the push of a button. You can check which resources were used for a certain lot in no time. You know how much is being produced per day or even per hour, or what the impact of a stoppage of a certain asset will be. It is possible to see which items are performing better in which seasons and/or countries. And these are just a few of the many possibilities offered by 'LISA'. And we love the quality parameterisation at both the supplier and recipe level. In addition, 'LISA' makes it possible to work in kilogrammes, items, containers, pallets, etc. CCE are under the impression that making this available in the software is a logical choice, but few packages offer this functionality."
Successful project
Today Nauta uses almost all the "LISA" functionality. EDI is not (yet) an issue because the pâté producer has no customers who work with this system. The "cost calculation" module will be implemented during a third phase when the financial-economic analysis tools will probably be expanded as well. Hendrik Nauta: "At the moment, we certainly have enough functionality to make 'LISA' the beating heart of our company. CCE has really converted our negative experience with ERP into one with great enthusiasm. So much so, that we are sure we could no longer do without this automation. We can therefore say that together, we have made a success of this implementation."
Pictures Marc Masschelein