Freeze & Store invests in "LISA" – User-friendliness and functionality are decisive
Freeze & Store took its first steps on the ERP journey with a tailor-made application. But to respond to the ever faster evolution and more specific demands of customers, a thorough renewal of the existing computer package was necessary. After a visit to a competitor, Freeze & Store discovered "Lisa" from Claerhout Computer Engineering.

In 1990, Philippe Maertens decided to give the company buildings of the old canning manufacturer, Leguma, a new purpose as a frozen storage space for food products. Office Manager Nancy Brouckaert: "This turned out to be the right strategic move as there was clearly a demand for our service. The location is favourable: close to the motorway, less than a 25-minute drive from the logistics hub of Zeebrugge, and well within the vicinity of numerous food producers. This is why we have been able to expand our infrastructure and activities over the years. We now have four freezer rooms that can accommodate a total of more than 14,000 pallets. Certain goods are stacked in bulk in some of the rooms. In total there is room for about 4,000 containers. In the meantime, we also invested in two cold stores with a combined storage capacity of 400 pallets. And we can still store about 200 pallets of "dry food" at room temperature in the warehouse. In addition to storage, we do detailed picking. We also offer transhipment: we have six docks from which to unload products and, if necessary, load them directly onto another truck."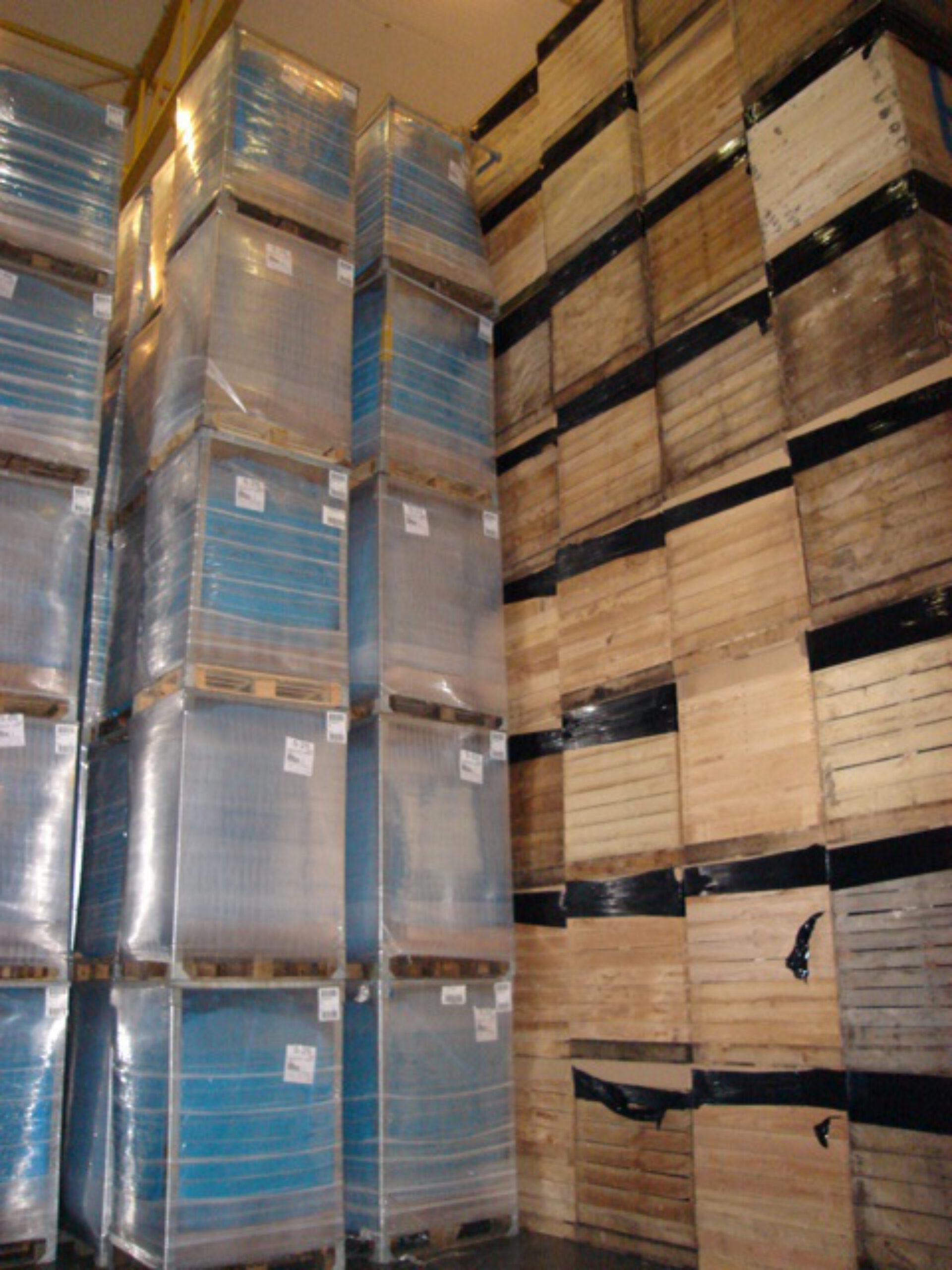 Focus on foodstuffs
Freeze & Store focuses on the food industry. The open transhipped goods are meat, fish, poultry, vegetables, fruit, ice cream, herbs, bread, etc. Nancy Brouckaert: "We work for food producers from the region and northern France, as well as for distributors and transport companies. Freeze & Store plays an important role in the transhipment of goods from the Netherlands and Germany, which are then distributed throughout Belgium, the Netherlands, France, Spain and the UK. In addition, many products leave for Russia." Since the sudden death of founder Philippe Maertens in 2009, the company has been run by the family. A total of five people work there.
Need for a new ERP package
Because of the large number and diversity of the stored and transhipped goods, Freeze & Store had already decided to implement an ERP package in 2003. Nancy Brouckaert: "It was a tailor-made application and mainly managed the warehouse activities. In other words, it was mainly focused on placing the goods in the storage areas, picking, and generating the necessary transport documents. Tracing was also added at a later stage. At that time, there was no integration with invoicing and orders. Meeting certain new needs, such as EDI, however, became a necessity. This is why, last year, we decided the time was right to invest in a completely new ERP solution."
Choice for CCE

Freeze & Store was invited to a storage company that had just implemented CCE's "LISA". Nancy Brouckaert: "When we saw this application in action, we were impressed. The usability and functionality were exactly what we were looking for. In addition, we could implement the modules step by step, which we found a big plus. Changing everything at once is a heavy burden for the people who have to work with it."
Searching for a compromise

In February, CCE started the parameterisation of "LISA" and making the necessary adjustments. Bernard Van Praet, LISA ERP consultant and project leader from CCE: "In most cases, the user adapts to the ERP package. But at Freeze & Store, the opposite actually happened, albeit limited to the area of warehousing." Nancy Brouckaert: "We only work with three forklift drivers. We wanted the package to be used optimally, so we involved these people in the implementation as much as possible. As a result, we had to find a compromise in terms of procedures. Our forklift drivers did not really want to change their working methods. And practice has also shown us that this is the most optimal way to go about things. For example. Suppose there is one truck being unloaded and one truck being loaded at the dock. In order to avoid unnecessary loss of time driving back and forth to the warehouse after loading a pallet on the one truck, the pickers want to take pallets from the truck being unloaded back to the warehouse on the return journey. They also prefer to group the pallets per customer. And CCE found it no problem to adapt 'LISA' to this method."
CCE succeeded in its mission without any major hiccups. At 2:00 PM on Friday 13 June, we stopped using the old system and had everything converted before 8:00 PM.
Fast switch
The purchase, sales and storage modules were implemented first. However, because the old and new ERP package could not work side by side, the start-up had to be quick and error-free. Nancy Brouckaert: "CCE succeeded in its mission without suffering any major headaches. At 2:00 PM on Friday 13 June, we stopped using the old system and had everything converted before 8:00 PM. On Saturday, we entered orders for a few hours, and on Monday we went completely 'live'. CCE stayed on site all week to provide assistance, troubleshoot and make minor adjustments. But thanks to the training we had been given during the week prior to the start-up, and the user-friendliness of 'LISA', there were actually no significant problems."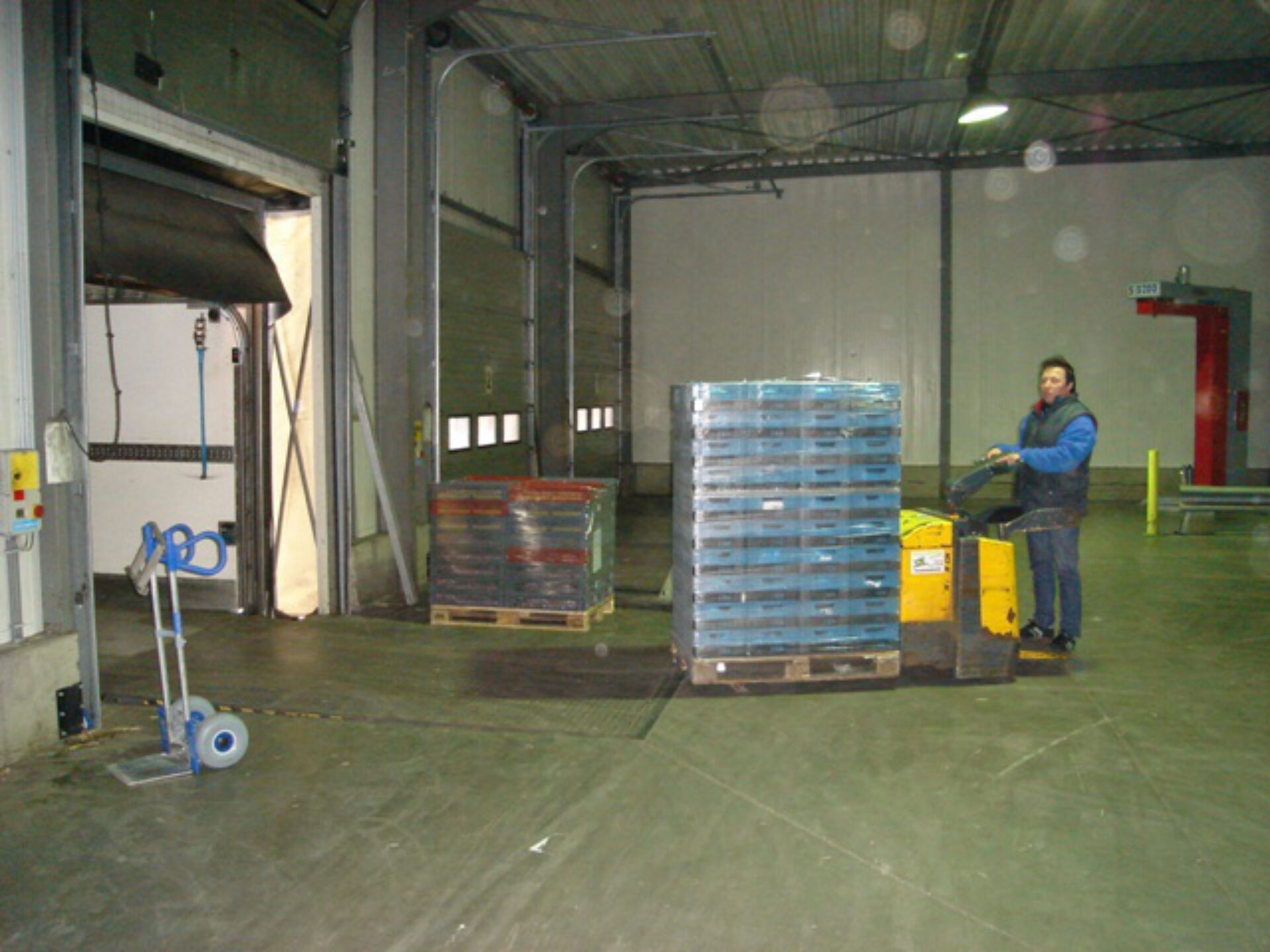 How does it work?
Customers let us know what they are going to deliver. The information is entered into "LISA", which automatically prints the pallet labels. Upon receipt of the goods, the labels are glued to the pallets, scanned, and linked to the customer's barcode. This means the goods can be called up using the customer's own barcode or that of Freeze & Store. This guarantees conclusive traceability. The pallets are then taken to storage, where their location is scanned. When the customer wants his goods to be returned, "LISA" generates a picking list (including location). The forklift drivers pick up the pallets and bring them to the correct loading dock. They are then scanned, "LISA" verifies the order, and the necessary transport documents are generated. Nancy Brouckaert: "We plan to implement the invoicing module in October, after which we will integrate invoicing into the accounting package and implement the EDI module."
A satisfied user
Although Freeze & Store has not been using "LISA" for very long, the company is very satisfied with the investment so far. "The entire warehouse process and administration run a lot smoother than before," explains Nancy Brouckaert. "The package offers many more options for automation and to work in a better way. Also, we only have good things to say about the collaboration with CCE. We receive answers to our questions, there is always someone available to solve problems, and the employees are willing to make compromises."
Pictures Marc Masschelein