BUSINESS PROCESSES POWERED BY LISA ERP APPLICATION SUPPORT FURTHER GROWTH AND HUGE TIME SAVINGS AT BEECKMAN/BEXPO

It goes without saying that young and old reinforce each other. When Jonas De Vroede started work as assistant manager at his uncle William Beeckman's firm, Beeckman/Bexpo, he brought a fresh approach with him that trickled through the company in a calm and rational manner. His first major achievement has been the renewal of ICT and the implementation of Claerhout Computer Engineering's LISA.

In 1984, William Beeckman, teacher at the Coovi butchery school in Brussels, entered into a partnership for the Brussels region with spice supplier, Evlier. It turned out to be a success, because sales soared. The range was expanded with all kinds of additional products for butchers, caterers and meat products manufacturers. The constant growth enabled a few competitors to be taken over, with Beeckman/Bexpo today distributing its products throughout Brussels, Flemish and Walloon Brabant, and Hainaut. Thanks to this steady growth, the company now has a turnover of €10 million and employs 26 people. The range has also expanded, thanks in part to the variety of specific products for the different communities in Belgium, as well as European and African countries. The Central African market has also improved in the last 15 years. William Beckman: "My expertise in charcuterie allowed me to pass on know-how to these countries. As a result, we gained trust and can now market our products there."
WIDE RANGE
The professional range of Beeckman/Bexpo is very extensive, made up of various herbs and spice mixtures, etc., and a whole series of sauces, preserves, additives, casings, packaging and small materials for the butcher. With such a large range, you need a powerful ERP programme. They purchased their first ERP package in 2012 when the growth started. This was not only aimed at buying and selling, but also provided a module for accounting and warehouse management. However, the system did not work. Stock management in particular was increasingly falling short. Inefficiencies, manual entries and a few bugs caused many errors to occur. "And our hardware and Wi-Fi coverage also left something to be desired. And to further exasperate the situation, we could not count on our software supplier either. It was clear our company needed a better and more efficient system", concludes Jonas De Vroede.
OPTIMISATION
"Today, these problems are history because we are now working with LISA, the ERP application from Claerhout Computer Engineering. This is a fantastic tool that controls all the processes in our company. All the data is managed and shared within this package: from purchase and reception to sales, invoicing, accounting and business analysis, via traceability and warehouse management. Thanks to LISA, we can now work much faster and, more importantly, error-free using optimal processes that comply with all the legal standards and requirements. It's quite a leap forward", says Jonas De Vroede.
DEMONSTRATION
"In 2018, we entered the ERP marketplace to see what was on offer. CCE's LISA ERP package immediately stood out and appealed to us because it is used so much in the food sector. CCE knows how a food company should work properly, how it should respond to audits, what the FASFC requires, how traceability can be achieved, etc. Jonas De Vroede: "We certainly didn't make a quick decision overnight. After carrying out a lot of research and watching a demo session with a user – coincidentally also a supplier of ours – we opted for LISA. In particular, the fact that CCE intuitively understood our difficulties and offered solutions for them definitely convinced us."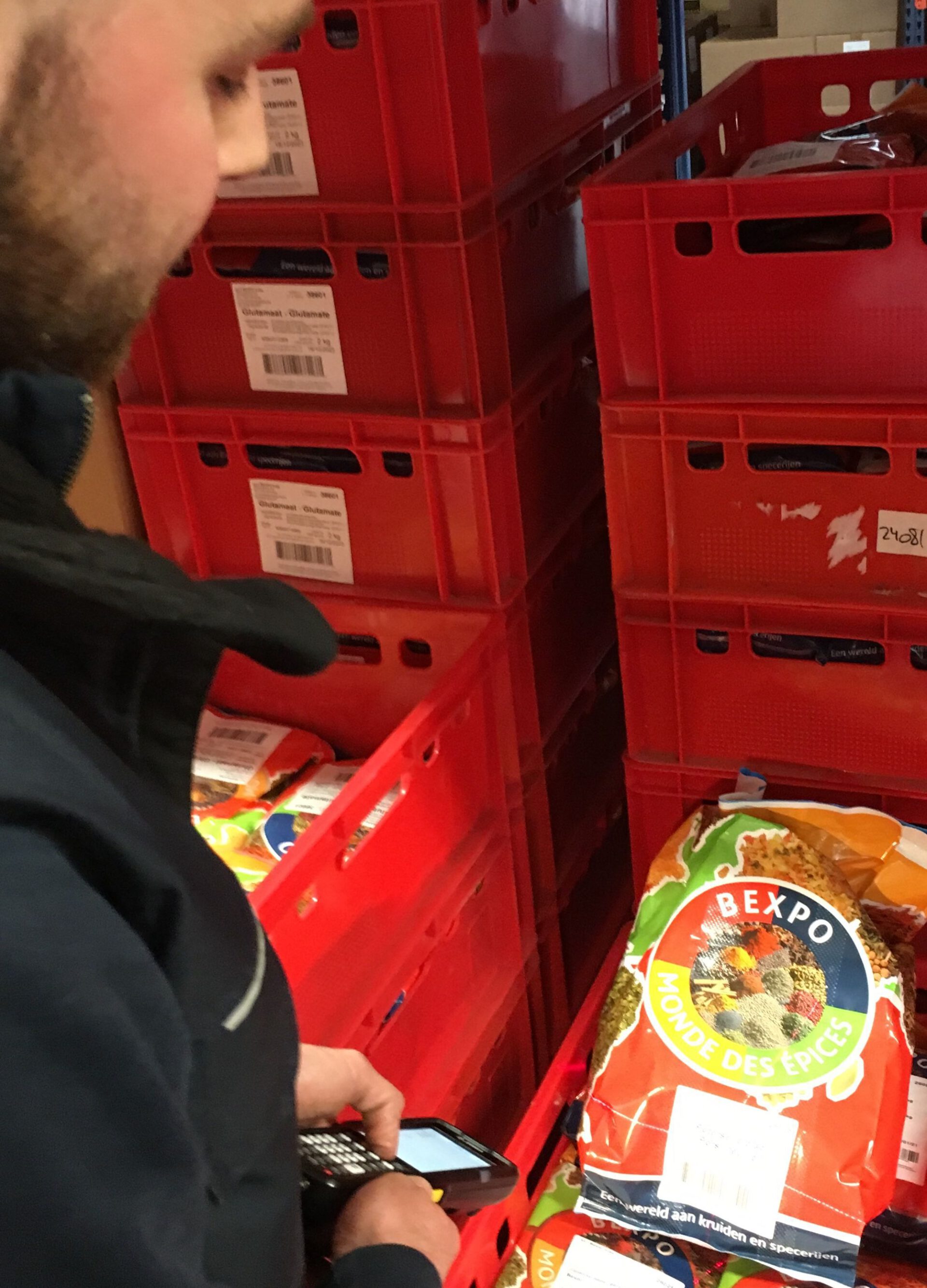 HARDWARE & IMPLEMENTATION

The ERP implementation of the new package went hand in hand with the purchase of new hardware. Jonas: "We chose hardware supplier Alfa Informatic, the sister company of Claerhout Computer Engineering. It was an easy choice because we then only needed one point of contact for the total IT project, while also ensuring the continuity and stability of our processes. In mid-2018, CCE started parameterising the ERP application. It is crucial that all the master data available internally – and sometimes belonging to many different people – is stored in the system. This meant we had to enter 4,500 products (uniform product names and their translation) customer information, price lists, sales functionalities, etc."
SCANNING
Scanning has a central role in the Beekman/Bexpo processes. The warehouse manager uses the scanner during all steps, from arrival of the goods to order picking and stock management. In order for this to run smoothly, the products must have a barcode. Unfortunately, half of the products do not have one. CCE came up with an ingenious solution for this. The goods are either relabelled or entered into LISA using our own barcode tool, making the necessary adjustments. This means new labels do not have to be attached to the goods from major suppliers because CCE has devised a programme that converts the factory code into the data LISA works with, such as lot number, shelf life and expiration date. "Once the product has been scanned, traceability is assured," explains Jonas. "From this point on, there is always a trace of the product in all the processes that follow."
TIME SAVINGS
The implementation initially met with some resistance from staff on the shop floor. "A lot of people tended to compare the new package with the old one. The first month was very challenging," says Jonas. "Everyone received training and was taught how to work with the scanner. At first they did not want to let go of the paper system. But now, 10 months later, they know LISA ensures ease of use and saves a lot of time. LISA makes it possible to work much faster, more efficiently and without errors. Everything runs smoother in the administration too. The result is a huge time saving. So, the investment has already paid for itself to a large extent," says Jonas de Vroede.
RESPECT FOR SHELF LIFE

Orders are controlled by LISA using the scanner. LISA directs the warehouse manager to those products that arrived first, in accordance with the FIFO (First in, First Out) principle. If the warehouse manager takes a more recent product, he will receive an error message. LISA thus monitors freshness to limit the potential loss of products. Jonas DeVroede: "In the past, the lot numbers were on paper. This caused errors, with all the associated risks. For example, imagine an older product enters the food circuit and leads to a recall? You simply don't want to experience this situation", Jonas De Vroede sighs. "Another strong point for LISA is return management. The necessary flows with the associated controls are built in. Fraud is easily ruled out."
HELICOPTER VIEW
Jonas is particularly pleased with the analysis and overall vision of CCE, and certainly with the guidance provided during each step of the implementation. Kris Beernaert from CCE: "We were pleased with the effort Jonas put in; it ensured everything ran smoothly internally. Jonas had faith in LISA. It rarely happens that someone can – if necessary – commit themselves full-time to the implementation and realisation of LISA in the company. But we could always count on Jonas." Jonas, on the other hand, was delighted with CCE's innovative view: "Sometimes you need someone new to take a helicopter view of your company and show you where and how you can improve your work processes. Implementing CCE makes a world of difference."
A handy programme is used to add products from the largest suppliers without relabelling being required.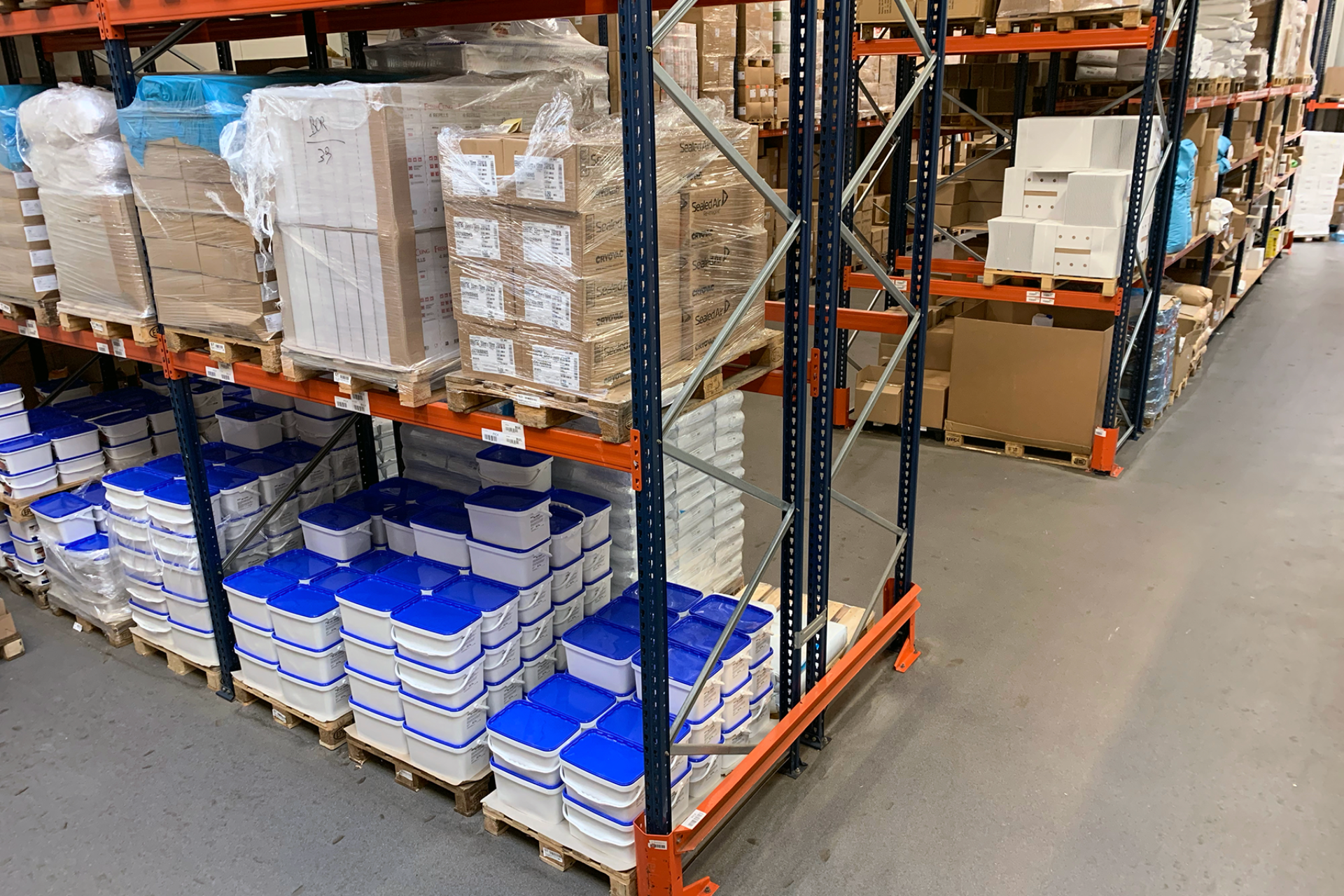 PARTNERSHIP
Jonas: "With my experience of ERP applications, I would venture to say that partnership is perhaps the most important element. And CCE distinguishes itself in this respect to ensure LISA is optimally rolled out for all business processes. Claerhout Computer Engineering really works hand in hand with you and your company. The optimisation of our business via ERP has been carried out step by step, and consultant Kris Beernaert has been involved every step of the way. We get a response for every problem or challenge we encounter. In my opinion, the partnership built up by CCE with its customers is the most important element, and it provides a guarantee for the successful integration of ERP in your company," says Jonas De Vroede..
BUSINESS ANALYSIS
LISA makes business analysis easy, providing insight into business events. Jonas is very enthusiastic about this: "The internal data can provide answers to numerous questions via the Business Intelligence tool, QlikView. This is evident in the case of the Beeckman/Bexpo sales figures. We can extract and visualise all the data, from A to Z. We also use this business analysis during sales meetings. It is a clear source of knowledge to offer targeted advice to the sellers."
LISA MAKES THE DIFFERENCE

"Thanks to CCE's ERP application, we can take our business to a higher level. We can deliver faster and more accurately while guaranteeing perfect service. Thanks to LISA, we are assured of effective warehouse management, accurate administration, adequate accounting, tight planning and the best service. All of this means that LISA enables us to build up a head start, which is a must if, as a trading company, we want to continue to make a difference in the future and continue to grow", says Jonas de Vroede.
Pictures CCE / Beeckman - Bexpo