Furniture manufacturer Meubar implements ERP solution and links it to a barcode scanning system
Selling young people affordable furniture, this is the basic principle of the West Flemish furniture manufacturer, Meubar. A unobvious motto in a marketplace with strong competition from Eastern Europe and China. In addition to looking for alternatives to solid pieces of furniture, automation and barcoding also support the fight against high price pressure. At the end of 2003, Meubar implemented the LISA ERP software from Claerhout Computer Engineering (CCE) and linked their automatic identification system to it. A year later, the solution is bearing its first fruits.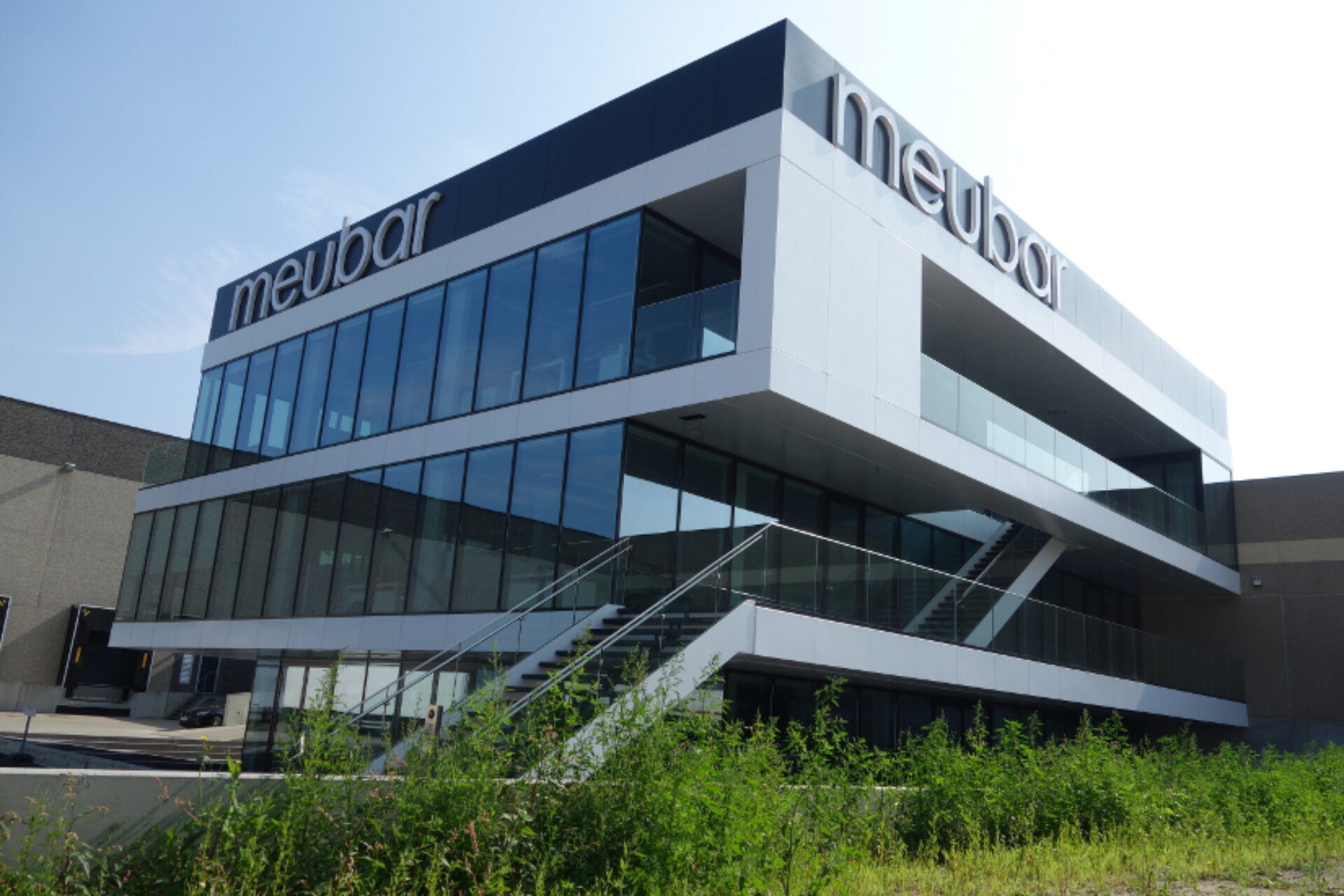 Meubar has been a furniture manufacturer for about fifty years and has an international customer base. However, the company still derives half its turnover from the domestic market. Customers such as Weba and Gaverzicht are the reference there. Until a few years ago, Meubar supplied classic, solid furniture. But the furniture sector price war meant the company had to switch to chipboard furniture production, while retaining the solid look. A good decision according to Steven Verraes, managing director at Meubar.
S. Verraes: "Europe and Belgium were known for their solid wooden furniture, but there has been an enormous amount of imports from the East in recent years. Not only do they have wage cost benefits, but they also do not take into account the raw material: trees. The majority of Belgian furniture manufacturers have perished as a result of this competition. The fact that the imported furniture is often cracked and has colour differences does not seem to bother the consumer, even though it wouldn't be accepted from a Belgian manufacturer. We have tried to respond to the competition by copying the solid furniture in chipboard. It costs us half the original amount, which means we can set the same price as our Eastern colleagues. The big difference is that we guarantee quality and service. We can carry out repairs within two weeks, a container to China will be under way for two months."
A different approach

The furniture manufacturer has grown steadily in recent years and is therefore struggling with an acute lack of space. The lead time between order and delivery is four months because the packaging division is too cramped. Meubar has already outsourced €115 million worth of production to third parties to cope with the capacity problems. The warehouse is also unable to cope with the increased production, which means the various pieces of furniture are currently stacked haphazardly throughout the factory. Expansion plans are in place, but approval of the building permit is pending. Fortunately, the new barcode and ERP system ensures they can maintain an overview.
S. Verraes: "Unlike the past, the furniture we produce today is now considered to be consumer goods with a limited lifespan. We are very sensitive to trends, and therefore have to continuously launch new models, which has increased the number of references twentyfold. If you consider we have doubled our turnover in just a few years, you can quickly understand why we are bursting at the seams. The production philosophy also changed. We switched from the classic make-to-stock in large series to production with a customer order decoupling point. The incoming large sheets are sawn into panels by automatically controlled machines based on the average demand. The panels then remain in a buffer stock on the shopfloor until production, which is based on customer orders. This system works well since quite a few pieces of furniture are composed of the same parts. This method not only provides more flexibility, it also allows us to drastically reduce the stock of finished products. We will continue to think about this; we are aiming to keep stock at the decoupling point as generic as possible so we can also bring this stock level down. Based on the order, we carry out further finishing and package the finished products".
The lack of space means every free square metre is crammed with finished products. A chaotic storage system that is only possible when supported by an application. S. Verraes: "Without automation, this growth would be impossible. Labelling is also an important part, especially because many different products are packaged identically and visual distinction is difficult. In my opinion, labelling itself requires too much energy, but it is a necessity".
Flexible automation
Speed is important when you work to order. We need to be able to make product changes quickly, know whether we have all the parts and, of course, have a handle on where they are. The software system we used previously worked too slowly, so we were forced to look for another solution. S. Verraes: "The reaction speed of the Centaur system was too slow. Calculating the material requirements easily took all night. We scan the parts at every step of the production process, which actually amounts to approx. five million scans. We needed a database that could quickly process all that data. Progress offered us the right solution."
As part of the package selection, the furniture manufacturer had two requirements: the solution had to contain a product configurator and an integrated transport module.
Most software houses only offer standalone transport modules. But we really wanted an integrated package to remove the need for interfacing. CCE offered this. A piece of customised code was also written to enable us to decide whether we will buy or produce ourselves. The customisation has been offered as a standard feature in subsequent releases, which gives us an advantage for subsequent upgrades.
Both the hardware and software were replaced during the implementation process. We suffered no major problems; and if anything went wrong, it was usually due to human error. Everyone in the company was introduced to the new system and it took some getting used to. S. Verraes: "The new system requires discipline from everyone to scan or enter everything into the computer correctly. Initially, many of our employees were very suspicious of the new technology but now they can't do without it now. We are also seeing fewer and fewer error messages because people have found their routine for working with the system. Another additional advantage is being more flexible with the use of our employees. Previously, we had a problem if someone was ill because only that person knew the department, and they used their own management planning system. The different departments were little islands looking after themselves. This has now come to an end because automation requires integration."
The Material Requirements Planning (MRP) is automated, while the release of production orders is done manually. There is currently no finite capacity planning, but that could change in the future. The strong manual planning is the result of flexibility considerations. S. Verraes: "We usually produce batches over eight weeks, but if there is a lot of work, we reduce the batches to speed up rotation. But we also want to be able to decide for ourselves which series to produce first. Sometimes a particular customer is given priority based on commercial aspects. Thinking in terms of commercial benefits is a gift that is not yet within the remit of an ERP system."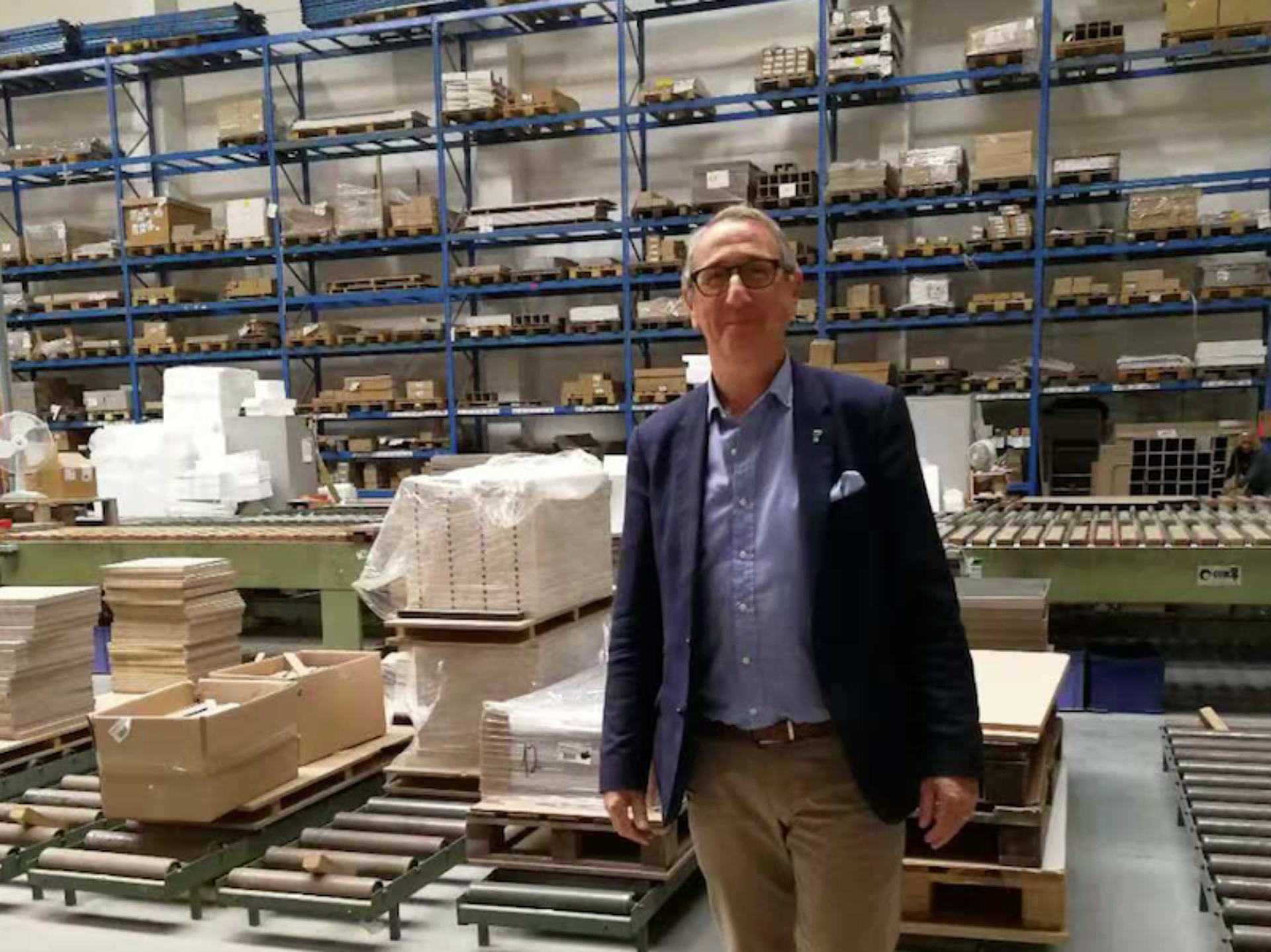 The automation project started four years ago with an investment of €10 million. At that time, the focus was on the automation of the production floor machines so they could perform setups without human intervention. Only then were software solutions considered. S. Verraes: "We used to be reluctant to automate. The flexibility of the solutions is a great asset, but if something goes wrong, your company is paralysed. We work with a double switch, and our cables are in a circuit, so we need two breaks before our system fails. Yet. The more critical the activity towards customer service and delivery reliability, the later we have automated."
Nevertheless, the company has pushed the automation further and is now very satisfied with the choices. S. Verraes: "Following the production of a thousand cabinets, we have a surplus of ten sides and one hundred bottoms. After all, slightly more cabinets are planned because shelves can get damaged here and there during production. But the amount of damage is not predictable. In the past, production errors were not passed on to follow-on departments, resulting in stock shortages. Today, we have all the data and stock, so we can anticipate".
For the incoming flow of goods, the delivery reliability of suppliers is monitored via exception lists on which only late, incomplete or incorrect deliveries occur. The after-sales service also benefits from the system. S. Verraes: "In the past, one person carried out all the repairs, but in the new system, the returns can be treated as normal orders. A return follows the entire routing. Returns are also on the loading list to make sure the people loading the truck do not overlook the repaired product. Repairs are even more important to our customers than regulars, and that has to be taken into account."
Too small for its own IT staff
Meubar does not have its own IT team to monitor the ERP project. They call on the services of CCE for this, and CCE ensures an IT employee goes to the furniture manufacturer two days a week. S. Verraes: "It would be easy to have a permanent in-house expert, but a cost-benefit analysis has shown us that it is financially more advantageous for an SME to call on an external partner. We work with the ERP system every day, which is how we find out which reports it would be useful to generate from the database, and how existing reports can be improved. Many production packages offer standardised reports. However, customisation cannot be avoided because every production company follows a different logic."
Has an ERP implementation ever been completed? The business changes continuously, so do the work processes, so the package must follow suit. S. Verraes: "The implementation has just been completed and we already have new functionalities in mind. For example, we want to develop a website on which our customers can place orders automatically. This will ensure fewer errors creep into the orders, and it will also save time. We have to allow six months to create our website because the parts lists of the old products still have to be converted. Establishing correct bills of materials has also proved to be the greatest work of our ERP implementation. The creation of a new product takes about two days of work. In one way or another, we also want to implement automation here, but again it will not be an easy task. A computer is a wonderful device for performing simple actions multiple times, but carrying out complex actions once remains a pain point for any automation.