OPTIMISATION WITH LISA
"Managing without data is impossible!"
Kris Huygh is full of praise for LISA, the ERP package of Claerhout Computer Engineering that was implemented at Olympia. However, the implementation was not without its problems. First corona happened, followed by several other hurdles along the way. Still, there is no doubt in his mind: "LISA is the only suitable programme for an SME in the Belgian food industry."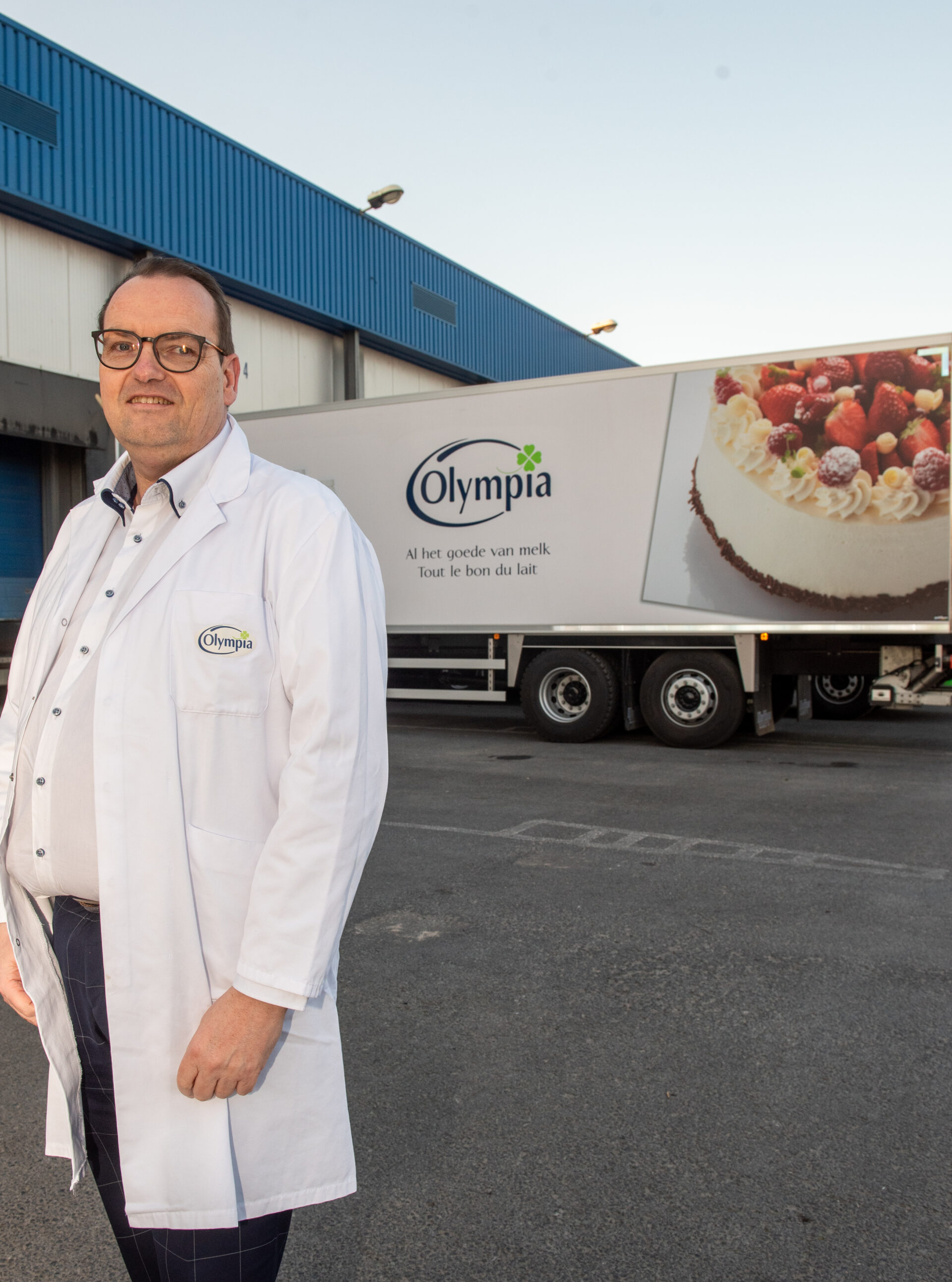 "We decided to implement the ERP package LISA in our factory mid 2019. Several months later, the first lockdown happened which prevented the Claerhout Computer Engineering (CCE) team from even getting to us. And then we were confronted with an even bigger tragedy. Marcia Lambrecht, our internal project leader who had been guiding the LISA implementation for several months, fell ill and died six weeks later. Someone else had to start from scratch. And finally, the operational roll-out of LISA was met with a lot of resistance from some workers. "Back in the days of Mr Kamiel, paper was more than enough", they would protest.
HISTORY
Mr Kamiel is the son of the founder of the factory, Frans van Impe. The latter bought a dairy factory called Saica van Herfelingen in 1946 and expanded it. His son Kamiel later built an entirely new factory to produce UHT products with a long shelf life: cream and milk. "Until this day, that strategy is maintained", CEO Kris Huygh explains. "As long as we can heat or steam, we do anything with milk." In 1992, the van Herfelingen dairy factory was converted into Olympia N.V. Sons Luc and Marc entered the business. In 2012, the company was hit by a large fire. The desserts department was completely destroyed. A new fresh products department was built to replace it. Seven years later, the Huygh family entered the picture. Kris Kuygh has been the new CEO since 2019.
PRODUCTS
"We are the smallest dairy producer in Belgium. Every year, we collect 115 million litres of milk from 170 farmers and process it into milk in glass and SIG bottles, cream, butter, desserts, ice cream products and more. Apart from several of our own dairy products, we mostly produce for all large players in the food service and retail industries under their private label. These are industrial clients, professional users and consumers both domestic and abroad. Our assortment consists of around 370 items, totalling a revenue of EUR 96 million."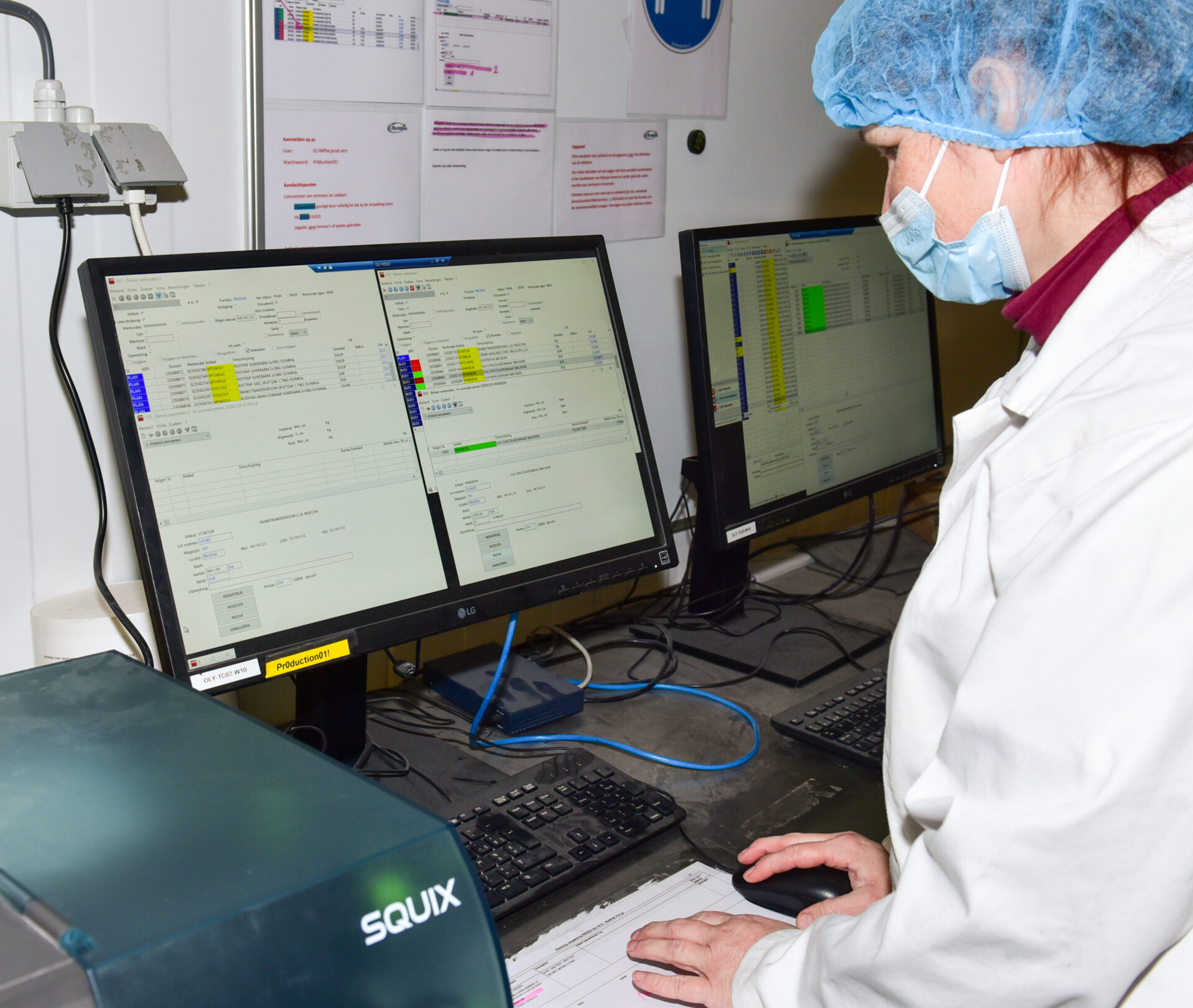 FACTORY
"Contrary to a standard factory, our site consists of six (separate) departments: the butter department, UHT in glass, UHT in SIG bottles, the sterilisation department with glass, the fresh produce department (& desserts) and the 'coucour' (doggy bones). The production line for sustainable SIG packaging was commissioned in 2021. It is the most sustainable line in Belgium, producing aseptic cardboard packaging of SIG Combibloc. This new series of recyclable SIG cardboard packaging bears the lowest possible environmental footprint. Another benefit is that the cardboard packaging is lightweight and comes with a practical screw cap. A conscious choice as Olympia wants to becomes more sustainable and limit the negative impact on humanity and the climate as much as possible. In addition, our strengths are flexibility, customisation and local trade."
DATA
"When I joined the company as the CEO, I received six Excel files. Because you cannot run a company without proper data, my first decision was to invest in an ERP package. The company was operating on a limited package. Three suppliers – including the ERP service provider at the time – were asked to give a demonstration. I knew LISA from a prior collaboration with Geert Claerhout whom I greatly admire. But all players received the same commission and equal opportunities. I had written up a case that needed to be solved. All three formulated a proposal. CCE's solution as proposed by Jan Claerhout, the new CEO and successor at CCE, was chosen by our management and myself. We decided to implement LISA by CCE. After the implementation, it once again became clear that this package, LISA, is really written for the food industry."
IMPLEMENTATION
Kris Huygh: "We opted for LISA's full ERP package. We wanted to optimise all processes: administration, sales, marketing, finance, production, warehousing and transportation. The old package had to go. With LISA, we started from scratch. This package offers all potential functionality by default, which to me makes LISA the one application that best meets the demands of an SME in the food industry. Our strategy was to implement LISA in stages. Bearing in mind that the average age of Olympia employees was 47 at the time, I didn't want to rush it.
The production line for sustainable SIG packaging is now the most ecological packaging line in existence!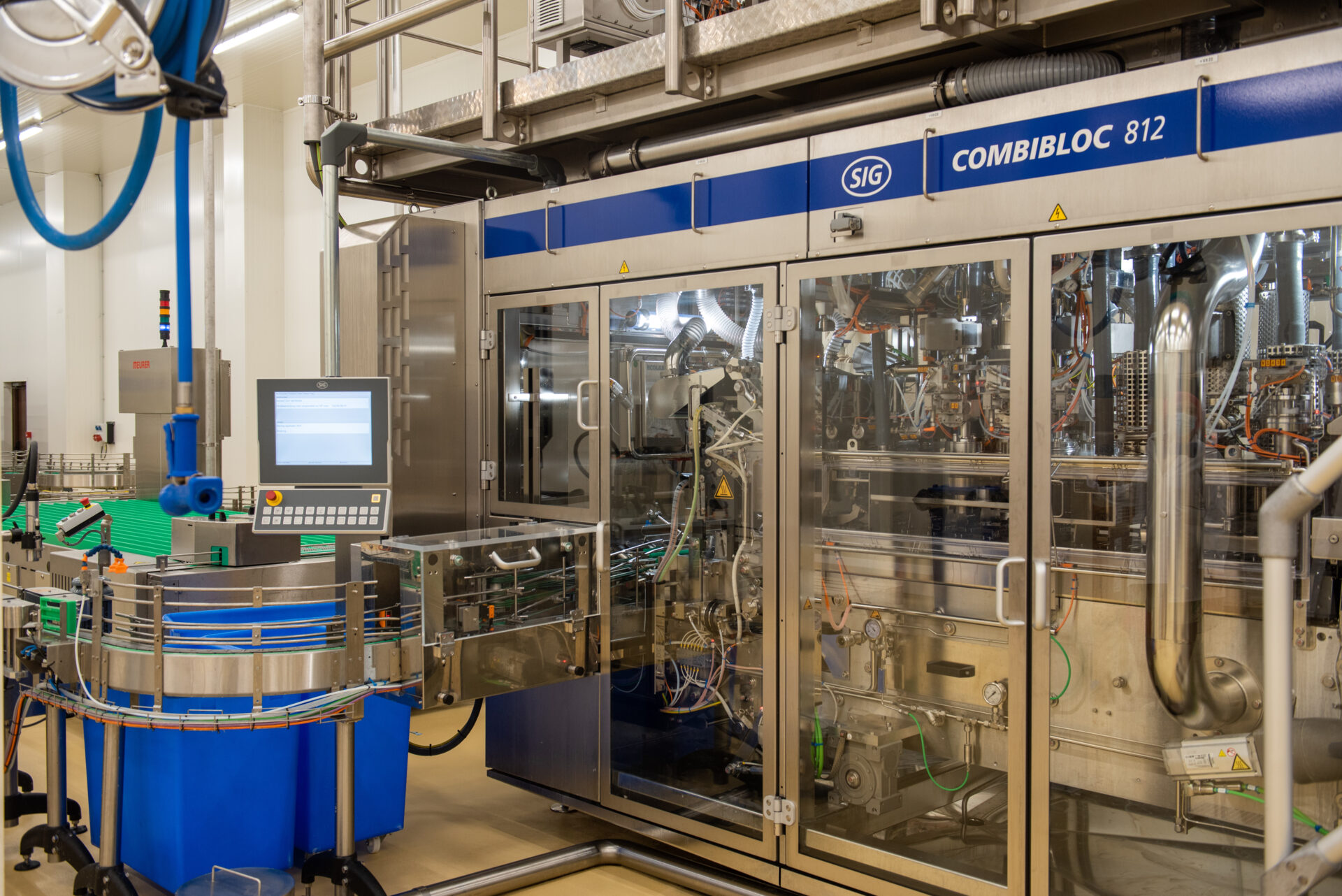 TENSIONS
The operation at this factory was still mostly paper-based. A soft, gradual approach would be the best way to get everyone on the same page. The introduction of LISA began with the procurement and sales module, incoming and outgoing invoices and accounting. All product names were assigned new reference numbers. The workers had to get used to new receipts and names. And so the first step was made. After the administration had been converted, the first production department (out of six) was up. It wasn't until that department was completely finished that we proceeded to the next one. We deployed the most tech savvy workers as pioneers to help others get involved in the plan more swiftly. The introduction went smoothly in two departments". "But in other departments some workers resisted the implementation of LISA. Their filing cabinets were holy and the implementation of scanners was considered an insurmountable barrier. Their age and habits, ingrained over the course of many years, played a major role in their resistance."
BENEFITS
"Today, LISA allows the numbers to be swiftly generated on the computer. I now have all the data of the incoming milk and outgoing products at my fingertips. What are the profits? How many items per hour do we produce? How much packaging material is lost? And our procurement estimates have been seriously improved. LISA's prognosis module makes it easy as pie. But above all, I now know the exact cost of each product. LISA gives us all the details. As a result, we can now generate substantiated reports and analyses. We know our ROI. LISA provides that information for each product and every client. And this opens the door to optimisation because measuring is knowing!"
CUSTOMISED MODULES
"We did require some customisation. Including a module that helps us understand purchase prices for the near future. Buyers ask us what the prices will be in the months ahead. Via future commissions - data available on a subscription basis in the dairy industry - and this LISA module, buyers receive an immediate answer to their question. A second customised module concerns the milk we receive. We now know exactly how much milk we receive per farmer. Perhaps a quality module will be implemented in the future."
QUITE CONTENT
Kris Huygh is resolute. "For a fresh food company, LISA is the best product available. To me, this is because Geert Claerhout – the founder and creator of the ERP package – has an agricultural background. He and his CCE team truly understand us. As a CEO, I'm not really interested in the technical details. What I care about is to have a profit and loss statement whenever I need it, to understand the ROI per customer, to know the cost of a product and thus what ROI I'm generating per line and product." "I'm also pleased about CCE's quote and the end result. I received a fairly correct price estimate at the start. A quote should be transparent and as accurate as possible. Such as the necessary number of screens and scanners. The estimate and the end result were almost identical. Finally, I am very pleased with the two CCE employees who supported us during the implementation: Stefaan Beerens and Lieven De Raeve. Both excellent at what they do!"