Vondelmolen implements the LISA ERP package – "CCE worked pragmatically with us"
Vondelmolen's corporate culture is comparable to the gingerbread the company has been producing for 150 years: straightforward and no-nonsense. It is a culture that fits the approach employed by ERP supplier CCE perfectly. At the beginning of the year, Vondelmolen successfully switched to the LISA ERP package.

Vondelmolen has been making gingerbread and gingerbread products since 1867. Over the years, the Lebbeke-based family business has grown into the largest gingerbread producer in the country, and number three in Europe. Today, the fifth generation heads the company. This generation not only watches over the time-honoured family recipes, but also over the basic philosophy of Vondelmolen: the tradition of producing a tasty and healthy product, combined with modern management. For example, Vondelmolen was the first supplier of organic gingerbread in Europe. Vondelmolen has an average of 75 employees working in a two-shift system. They produce a wide range of products under brand names Vondelmolen and Couque Dinant, as well as under private label. "Gingerbread is a recognised regional product," says general manager Jo Dekeyzer. "We offer a fully authentic product. The roots of gingerbread go back to antiquity." Vondelmolen still uses a recipe from over a hundred years ago. It is based on rye flour and sugar syrup or honey. Dyes and flavourings are not used.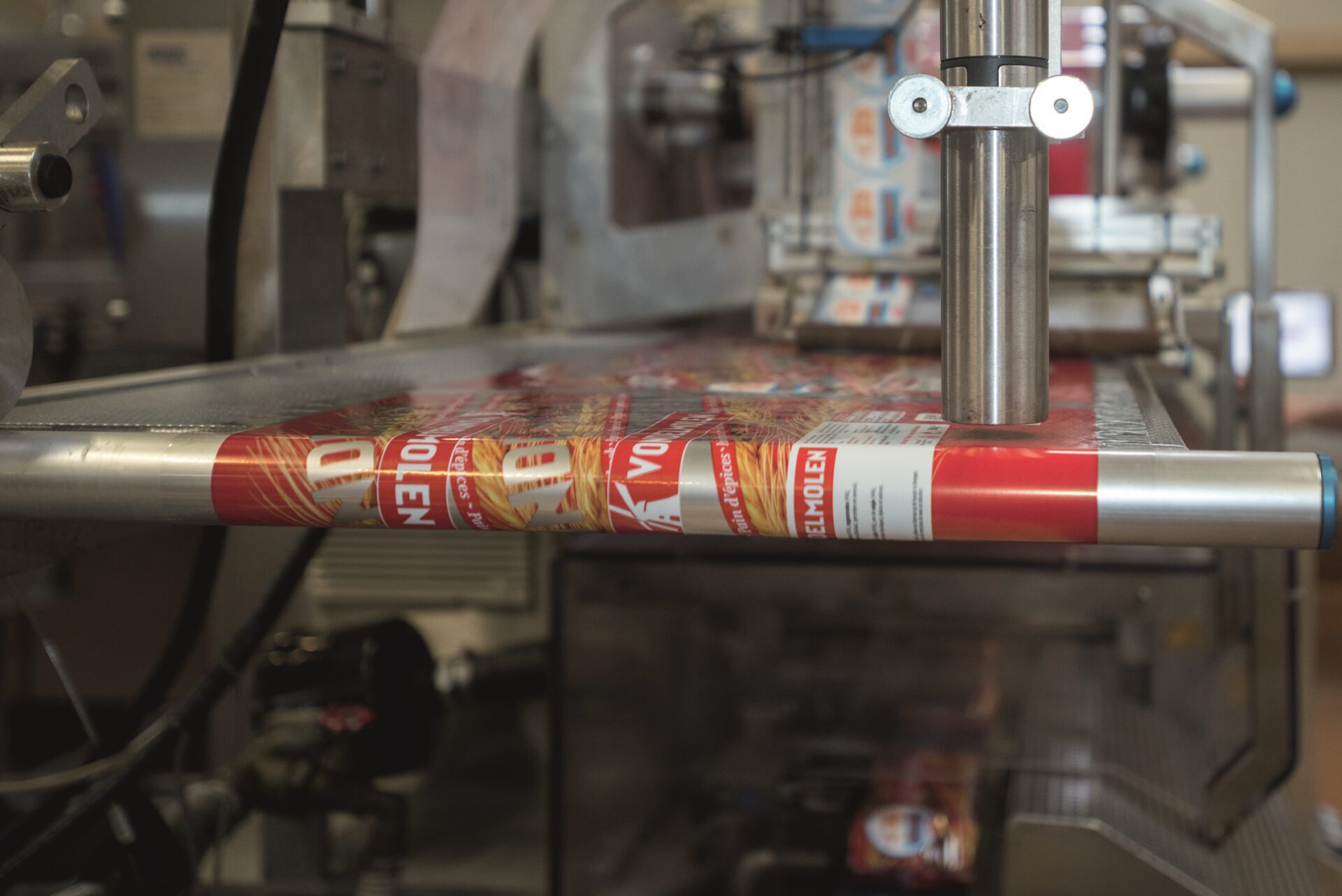 The Vondelmolen range is available in many different types of packaging and design. All together, there are about three hundred different references: from the traditional half-kilogram pre-cut gingerbread, to pre-packaged two-slice portions, with or without extra pearl sugar, nuts, dried fruit pieces, and so on. Vondelmolen supplies retailers, specialty stores and food service companies, including restaurants whose bakers and chocolatiers use the gingerbread as an ingredient in their recipes. "The Belgian market is of course very important to us," says Jo Dekeyzer, "but we also export to the Netherlands, France, Italy and Spain, as well as countries like Japan and Algeria." Exports are usually under a private label. "And exports have increased by 45 percent over the past four years. About 60 percent of our total production is now destined to go abroad."
Price, quality and attitude

On 4 January 2016, Vondelmolen switched to CCE's ERP package, LISA. This big bang was preceded by a thorough preparation effort. Vondelmolen already had almost ten years of experience working with ERP. "At the time, we started with the basic package," says operations manager Jef Dierckxsens, "but we quickly deviated from the standard. Expansions have been continuously added over the years. There was a lot of customisation." Over time, the environment became increasingly unstable. On top of that, the system was simply not transparent enough. When employees had to look up information, it often turned out to be a difficult and time-consuming job. "We really couldn't go on like that," says Jo Dekeyzer. "So we came to the conclusion that we would have to start again with a clean slate." Vondelmolen asked three ERP suppliers with experience in the food sector to formulate a proposal for the complete environment: from production, sales and logistics, to all the financial processes.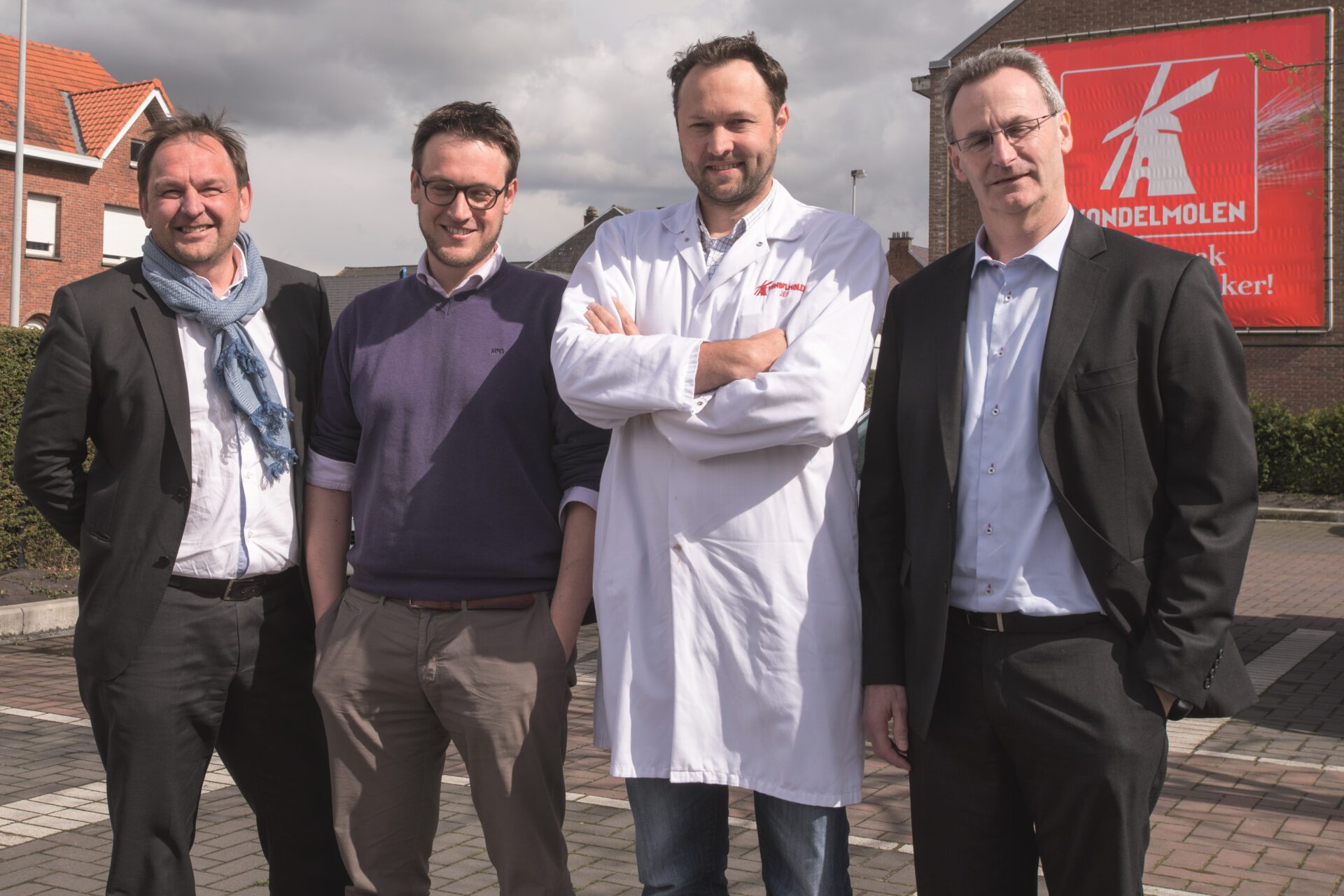 "We only considered the price and quality of the proposals", says Jo Dekeyzer. "It was also very important for us that our employees clicked with the ERP supplier on a personal level." This is why Vondelmolen involved a team of key users during the selection process. "Our people had a very high preference for CCE. The reason for that was very clear. CCE worked closely and pragmatically with us from the start in order to find the most suitable solution." It is an approach that immediately created confidence at Vondelmolen. Jef Dierckxsens: "We wanted a partner who would listen to our questions. Moreover, CCE itself produces the software. We had the feeling this sort of direct contact would be much more difficult with distributors of large foreign products." This was an important argument for Vondelmolen because there was a lot at stake. Jo Dekeyzer: "We reviewed all our processes, questioned everything about them, and streamlined them. When you work directly with the manufacturer of the software rather than a supplier, you feel more confident."
The new system offers us a solution for self-monitoring based on the information we put into the system ourselves.
Transparency brings peace

After the New Year, Vondelmolen switched over completely and started using LISA. The company started with a very broad base including purchasing, sales, production with touchscreens in all departments, inventory management with RF, tracking and financial management. This immediately resulted in better results than those the old system delivered, as well as a stable working environment, improved follow-up on the floor, and smooth logistics. "Obviously it was an exciting and intense period", says Jef Dierckxsens, "but the new environment was stable straight away. And so peace returned to the company." This is partly the result of the higher level of transparency offered by LISA. Jo Dekeyzer: "The new system offers us a solution for self-monitoring that is based on the information we put into the system ourselves. This is the great thing about ERP: you know exactly what is happening at all times." This saves time and increases efficiency. "Everyone is talking about the same things now. There is one integrated system, and therefore, one version of the truth." ERP stands for Enterprise Resource Planning. But Vondelmolen is not only benefiting from one integrated system. The company also employs Enterprise Resource Communication. Jef Dierckxsens: "We have the system installed on the floor. We produce a wide range. You need to be able to follow it correctly and give it to the employees. LISA also offers support to our floor operators." A striking detail: there was no resistance of any kind to the new solution. Jef Dierckxsens: "The employees were actually quite eager to switch to a new package. I think their intense involvement made the big bang possible." Vondelmolen will expand its use of LISA in the coming months. Jo Dekeyzer: "The new environment has already given us the necessary agility. If we are involved in another takeover in the near future, we can easily accommodate this in LISA."
Pictures Marc Masschelein