Visiting the Claerhout Computer Engineering software company
In order to guarantee the growth of your company and be able to implement the necessary innovations and efficiencies to secure the future, a fully integrated ERP software system is a must. LISA, the Claerhout Computer Engineering ERP software package, is primarily focused on the food sector to accurately set up and manage the procedures and workflows, right down to the shop floor. Better working procedures not only lead to more satisfied customers, but also enable users to meet all their legislative and customer requirements. CCE also offers IT infrastructure, so the customer only has one single point of contact.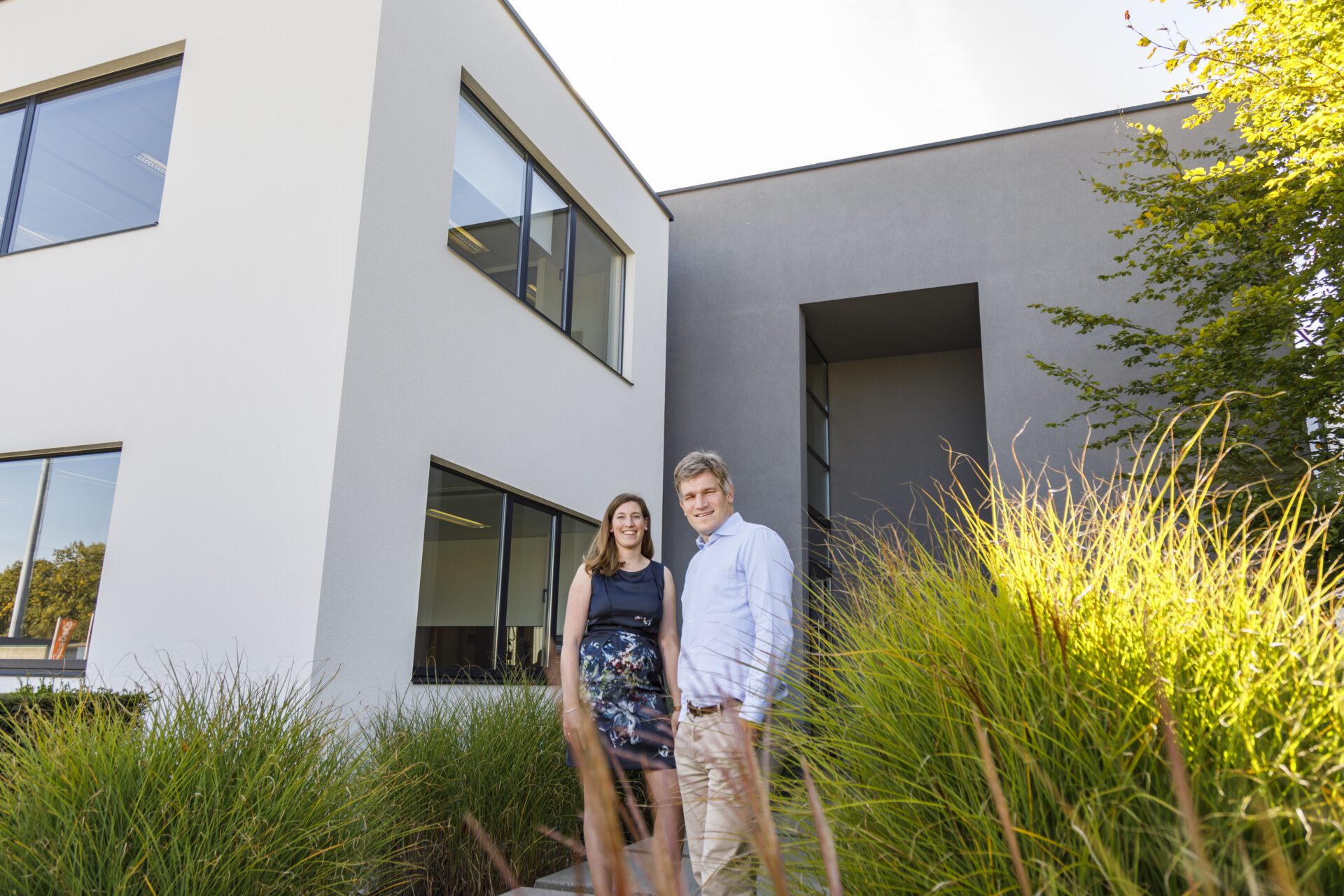 We visited the company behind LISA, Claerhout Computer Engineering. This company has been active in the food sector for 34 years, and in that time has grown into a reliable partner for more than 110 food companies.

The 2nd generation of bosses, Jan and Bo Claerhout, started 18 and 15 years ago respectively and are now at the head of CCE having gone through all echelons of the company. Jan read Applied Economic Sciences at Ghent University. Today he is responsible for the general management and is commercially active. Bo manages the administration and is responsible for HR. The founders, Geert Claerhout and Claudine De Seranno, passed on the torch after 27 years on 1 May 2016. The founders are still active today, and together with Marc De Schaepdryver, a member of the executive committee, their active role is gradually changing to an advisory one.
In the pioneering years, CCE supplied software to a number of large food companies with the aim of better controlling their business processes. Jan and Bo remember those first years well: "Our dad started writing an accounting programme for Albert Frère in the late 1980s. He worked on this day and night in close consultation with his consultants. And it was a success, because the package was smoothly implemented in a number of Albert Frère groups. Today, after 30 years and several upgrades, those groups are still working with today's LISA FIN."
Jan: "Dad's vision was clear from the start: to develop a standard ERP package with all the necessary functionality to be rolled out at other companies." Bo: "In addition to LISA Financial, CCE took its first steps towards ERP for the food sector in the mid-1990s. For example, a very generic application was developed to manage the business processes for Algist Bruggeman and Imperial Meat Products. The challenge was to expand the LISA application to purchasing and sales, production and stock management for, among other things, a wide production range and multiple locations. This is how LISA ERP saw the light of day in the mid-1990s. And additional new functionality has been constantly built into the standard package.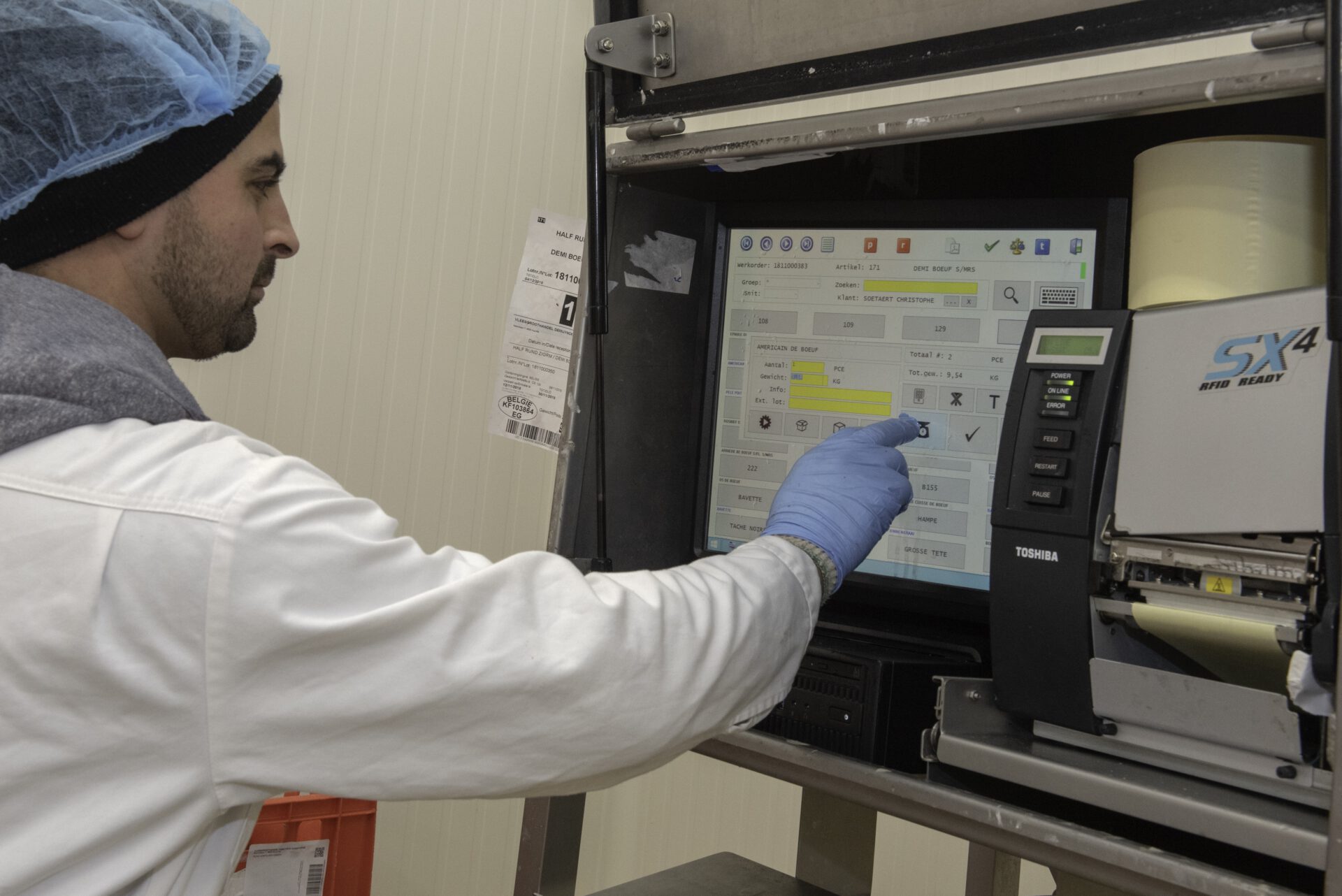 WHY THE FOOD SECTOR?

Jan Claerhout: "The DNA of the food sector, with its many SMEs, is closely aligned with our corporate vision. These SMEs think things through, but make decisions quickly and firmly. In addition, the food sector also thinks in the long term. Moreover, it was obvious digitisation was required very early on. After the dioxin crisis (1999), which brought about many additional regulations, the food sector looked for applications to computerise and automate all these procedures (tracing, FASFC, etc.). The quality requirements imposed on wholesale distribution were also more extensive. With the LISA ERP package, CCE offers standard solutions for all these challenges based on 25 years of experience.
WHAT ARE CCE'S STRENGTHS?

Jan: "It's actually a combination of several things. First, our focus is on the food sector, and LISA is equipped as standard with very specific functionalities that are indispensable in the food world. Secondly, our people speak the language of the sector, which enables us to work efficiently and service-oriented. This is fully appreciated by our customers. The CCE team of about 50 people can easily convert the demands of the food sector into the necessary functionality and procedures." "This is without doubt our greatest asset," says Jan. "New customers are often impressed with our employees' experience in their sector. "In addition to making a choice for the software package, there is also the important choice of software partner who provides long-term thinking and continuity, knowing that a full team will always be available."
ARE THERE OTHER ADVANTAGES? CUSTOMER FOCUSED AND SERVICE
Over the past 31 years, CCE has built up serious expertise in the food sector working with a long list of references, see the website: www.cce.be. These are successful companies that have consciously chosen CCE's LISA ERP package. Being customer focused and providing excellent service are in CCE's genes. In addition to being a distributor, CCE is also the developer of the LISA ERP package, which means we can respond to our customers' questions and wishes immediately. Moreover, CCE can share its knowledge with the ICT departments of its customers. CCE continuously, even proactively, successfully formulates solutions to specific requirements. A WIN-WIN story, the LISA ERP package is a compilation of different requirements and solutions that have been implemented at customer locations over the years.
LISA IS UNDER CONSTANT EVOLUTION AND DEVELOPMENT
"CCE commits a serious budget to the optimisation of the LISA ERP package every year. It is about enriching, improving and upgrading the standard application. CCE's R&D team is constantly working on the evolution of the LISA ERP package to make it compatible with new technology. The latest new applications are an approval flow for purchase invoices, a planning board for processing work orders, work order screens (with intuitive and imperative instructions) for operators on the shop floor, etc. This is how CCE is building for the future with a new version."
CCE obtained the Qfor label for service companies for the 8th time in a row in 2022. You can compare it with audits such as BRC or IFS in the food sector. Qfor investigates customer satisfaction, project management and quality policy. According to the report, customers particularly appreciate the competence that is available, the open communication structure, and the knowledge of the products and services provided. This was not only an acknowledgement of our company and our way of working, but also benefits our customers. After all, this label gives them access to subsidies from the SME portfolio when engaging our services – Bo Claerhout
WHAT ARE THE TRIGGERS FOR A NEW ERP SYSTEM?
Bo: "There are many reasons: a generation change, production errors causing a loss of time and loss of value. Better management and automation of the internal processes are then required. The procedures and flows must continue running, even in the absence of employees, etc. The LISA ERP package reduces the dependence on people. The knowledge, often in the heads of a few employees, ends up in a centrally managed package. And of course, companies are nowadays also increasingly confronted with compelling demands from the government and retail. For example: EDI, mass balance, tracing, VMI, Transparency Code (ATC), CCP (Critical Control Points) throughout the production flows, etc.
QUOTES AND PRICE
Jan: "We work very hard to calculate our quotations as accurately and realistically as possible. A quotation is the result of preliminary research. We start with an introductory meeting and a visit to the factory, then we propose a personalised demo in our company. The aim is to build a partnership with our customers. If you really want a thorough investigation, you can also have a set of specifications drawn up in advance. There are subsidies available for this through the SME portfolio.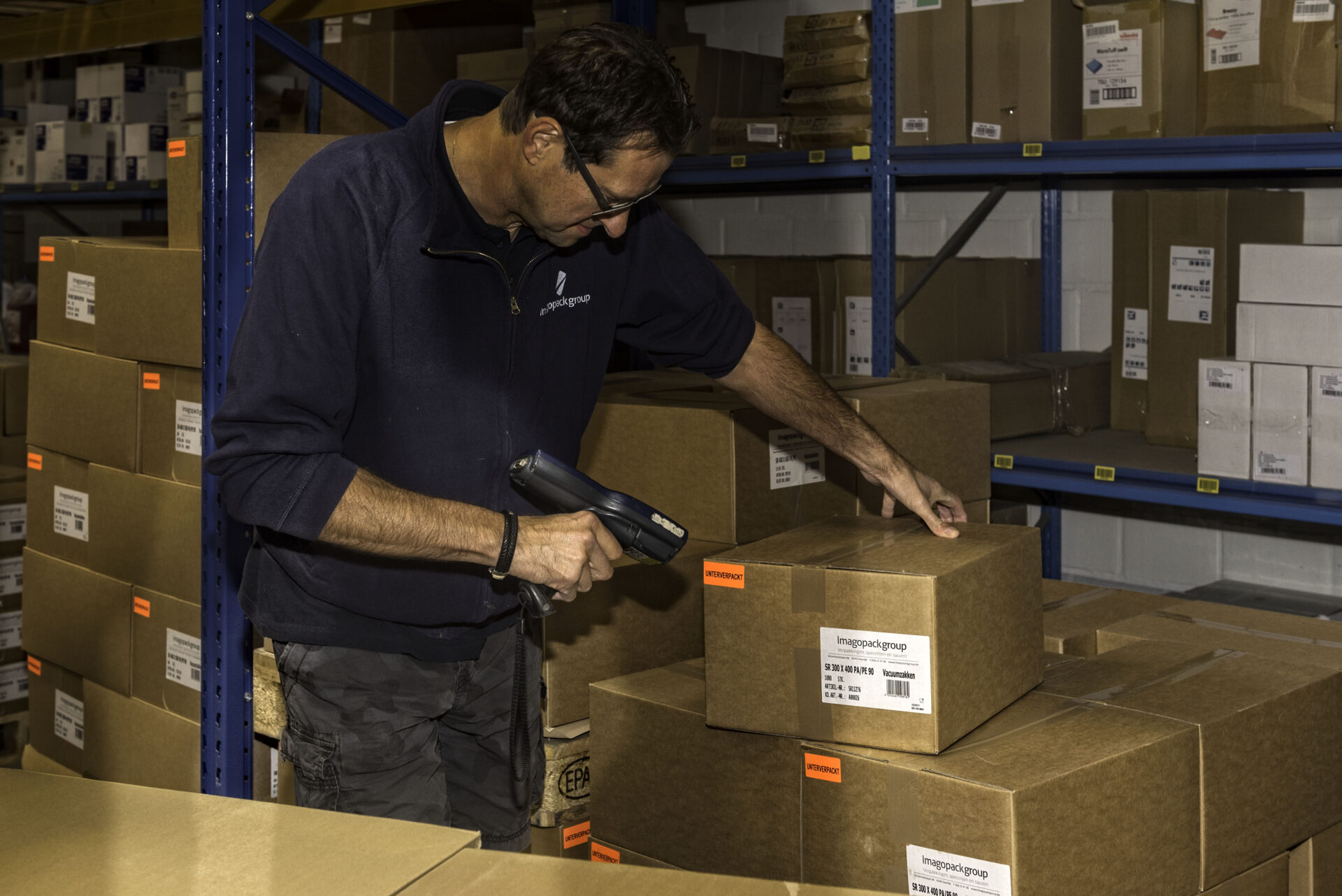 SPECIAL REQUIREMENTS
The core tasks of the LISA ERP package include purchasing, production, sales, inventory management, financial management, etc. Jan: "We look for reliable partners for the specific peripheral requirements and additional options. A webshop, for example; CCE will recommend a partner who specialises in this and with whom CCE has had success before. There are several domains.
A GENERIC SOLUTION IS BETTER THAN CUSTOMISATION
"We always look for a generic solution. When a customer has a request, a process starts at CCE. For example, a customer once requested quality parameters in the receipt of goods and this led CCE to create a generic solution that could not only be used by that customer alone, but by all our customers. And not just for the receipt of goods, but also on the production floor, shipping, etc. So, if anyone asks the question, 'Does CCE provide customisation?' Not per se; but we do implement changes requested by customers and then offer them to others as part of the package, and the closer to the company floor, the more the customer's requests are met. CCE offers customisation if necessary."
FUTURE
Investments in the LISA ERP package remain central. "We aim to continue to increase user-friendliness and add additional useful functionalities in various domains. All of this will be part of the LISA ERP system. At the same time, the ecosystem around LISA is also being further expanded. This means, for example: working with different partners for links to a webshop, DMS, to government agencies such as the FASFC, Sanitrade, IVB, to EDI, labelling lines, scales on the floor, MES system, etc. Exchanging data in a controlled manner is the task. And unlocking LISA by offering standard web services."
A STRONG PARTNER
It is important to know that CCE is a financially healthy company when choosing a software partner. We only work with our own resources, and we invest the results back into the organisation, resulting in an EM/TP of more than 80%. Not only does this ensure a healthy financial structure, but our internal organisation is also based on automated procedures. What clients also really appreciate is the high retention rate we enjoy with CCE employees; this means they have the same point of contact for years. And over the years, this inevitably turns into a partnership.