Wouters-Granimex switches to ERP – Key users unanimously choose CCE's "LISA".
No matter how good an ERP system is, it will only yield results if applied correctly. But that's often the pinch point: users see the new investment as a burden because they have to adapt their working methods. Wouters-Granimex adapted an interesting solution to this problem: the management allowed key users to decide which package they would like to work with. And the choice fell on "LISA" from Computer Claerhout Engineering (CCE).

Wouters-Granimex came about as the result of the merger between Wouters, the Antwerp-based manufacturer of raw baking materials, and Granimex, responsible for supplying packaging products to fat melting company, Cominbel in Bavegem (both owned by the Van den Berghe family). They have been operating as a single company since the 1990s, specialising in the production of three types of food: raw baking materials (mainly bread improvers), oils/fats for the catering industry (both vegetable and animal), and vegetable fats/oils for the food industry. About forty people are employed in its production facility in Lokeren. Last year, they made and sold about 16,000 tonnes of product, which resulted in almost €17 million worth of revenue. About 70% of this came from Belgium, while the rest came from exports to almost all EU Member States, as well as North Africa and the Middle East. The range now has more than five hundred references, of which about 90% they produce themselves (the rest are trade goods).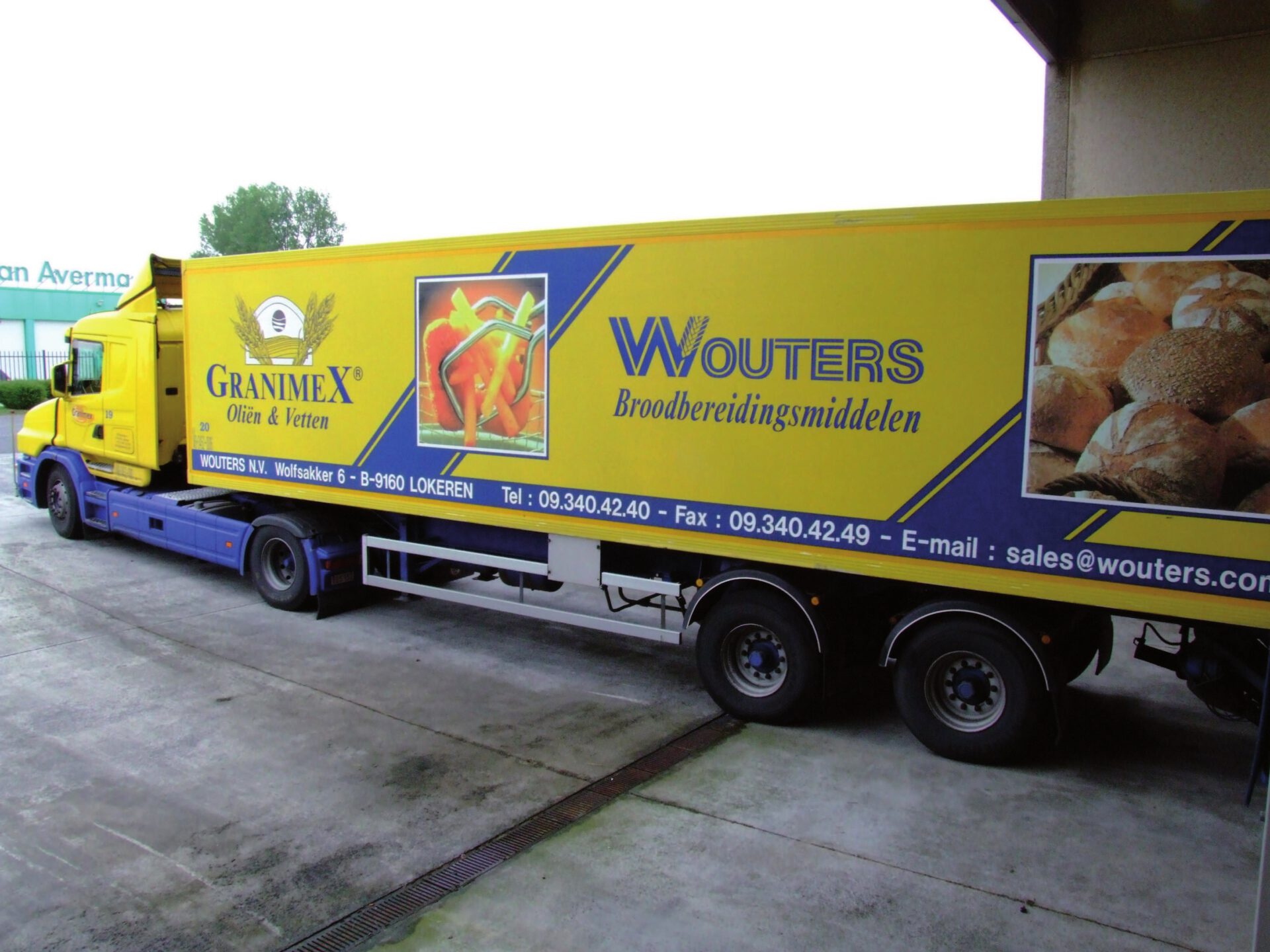 More efficient management through automation

When Luc Dewitte took the helm as General Manager of Wouters-Granimex in 2003, one of his main priorities was to optimise the work processes and methods. "It is obvious that far-reaching automation of both production and administration played a key role in this," he says. "This is why I quickly considered implementing an ERP system. A package such as this is much more than a tool to comply with tracing legislation. It is an instrument for generating more management data so that, as a business manager, you are able to make well-founded – and therefore better – management decisions. It is also an ideal solution for achieving error-free, faster, more efficient and flexible administration, production and logistics. And finally, it makes it possible to respond to the increasingly strict requirements regarding traceability and information exchange – imposed by both customers and government. In short: if a company wants to enjoy healthy growth, it can no longer avoid working with an ERP system. Unfortunately, my preliminary research showed that most of the solutions on offer had little connection with the food industry, especially falling short in the area of tracing. I also noticed that Wouters-Granimex was not yet mature enough for the implementation of such a system at that time, so I decided to put these automation plans on the backburner for a while."
Plans back on the table

But postponement did not mean Luc Dewitte was not going to implement change. Once he had stamped his authority on Wouters-Granimex, and the necessary reorganisations had been implemented, he decided to revisit the ERP project. "In the autumn of last year, I took another look at the supplier market; only this time I limited my contact to suppliers who specialise in the food sector. I soon realised this was the right thing to do as the packages available with this speciality were excellent and met our specific needs and requirements. In the end, I asked five providers to give a short demonstration, after which, I selected the three packages that seemed to best meet our needs in consultation with our chief accountant and after a number of reference visits. I would also like to point out that we put quite a lot of time into this phase. As a small company we can't afford to make bad investments. Moreover, the choice of supplier was a crucial factor as we do not have an IT department ourselves. An ERP system quickly forms the beating heart of a company. But it also means the operation of the company stands or falls on the solution. This is why the application being adequate, flexible and reliable is only part of the equation, the supplier has to be those things too…"
Choice falls on "LISA"
Based on the offers, Luc Dewitte ultimately chose the two solutions with the best price/quality ratio. An extensive demo version of both solutions (with data from Wouters-Granimex) was then developed and presented to all the key users over a full working day. "And it was these key users who judged the systems on functionality, flexibility, user-friendliness, usefulness for the company, etc.," says the General Manager. "And one package unanimously came out on top: LISA from CCE. And since I liked the no-nonsense attitude and extensive experience of this company, the choice was made quickly."
No matter how good a package may be: it will only lead to improved efficiency of operation in the company and pay for itself if the functionality is applied effectively. - Luc Dewitte
Step by step

The contract was signed at the beginning of the year, and Wouters-Granimex then immediately started working closely with CCE to clean up the data, enhance it as required (customers, price lists, contract agreements, suppliers, etc.), and import it into the "LISA" database. CCE provided training to the key users gradually. Luc Dewitte says: "The aim was to have the accounting and sales modules fully operational by the time our new financial year began on 1 April 2008. And miraculously, we succeeded. Not only did the invoices roll out of the system on the right date, they were correct as well. We are now working on automating the rest of the administration through the implementation of the LISA purchase and goods reception modules. After the summer, we want to fine-tune the automatic stock management, and then look at production with lot tracing, MRP and picking towards the end of the year. Of course, this will be the hardest part because we will be dealing with people who are not familiar working with computers."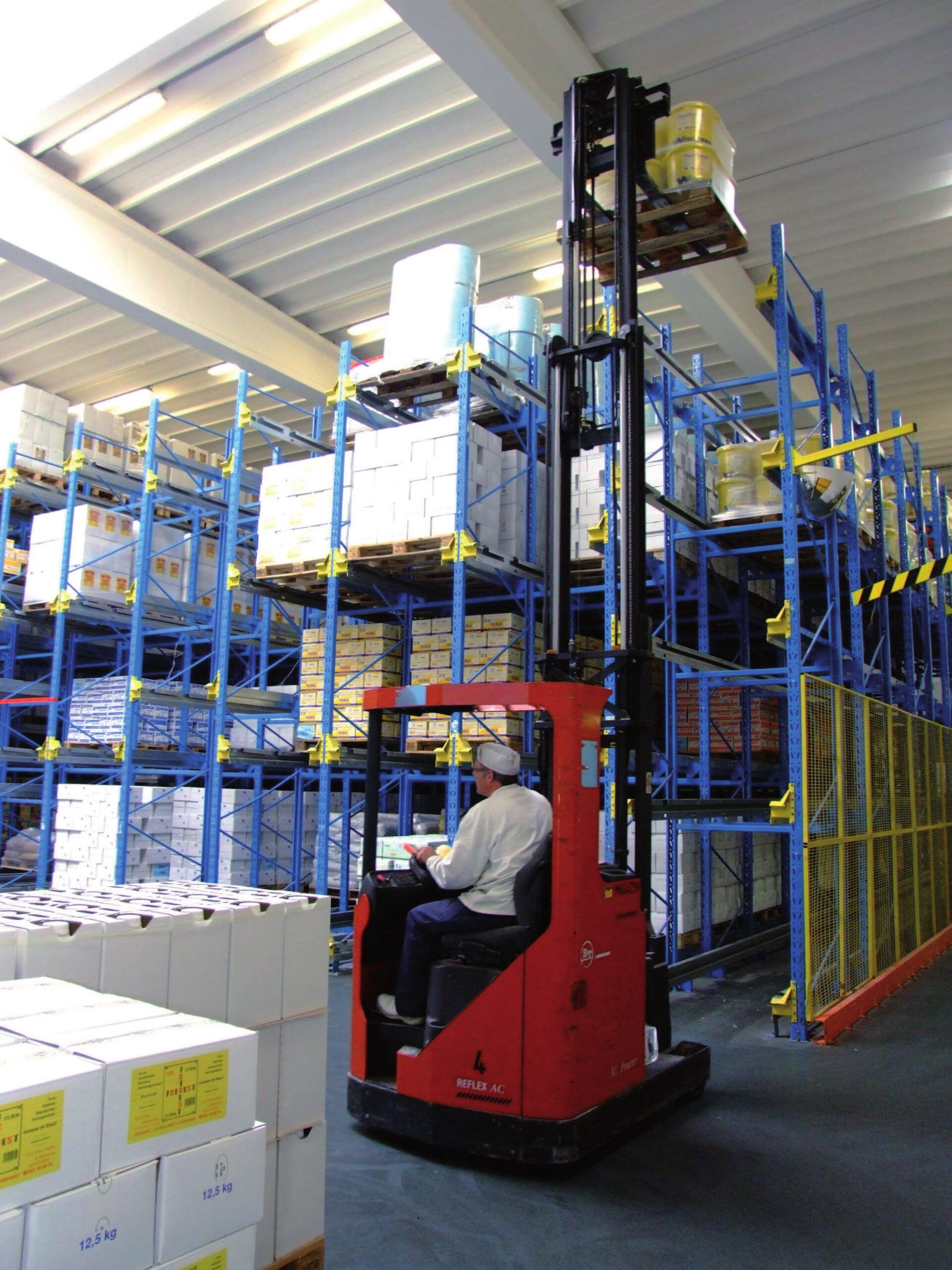 A few tips...
It was the key users who ultimately decided which package to choose, so Luc Dewitte can count on great enthusiasm and general acceptance of the ERP system. "The implementation of such a tool has far-reaching consequences for the users because they have to work in a completely different way. This is why it is very important, from the outset, that they understand the added value of the system to both the company and themselves. They need to appreciate that they will be able to perform their tasks faster, smoother and with fewer errors. And this is precisely why it is crucial for them to experience a comprehensive demonstration and have their say about the functionality, user-friendliness and value," continues Luc Dewitte. "Because no matter how good the package is: it will only lead to improved efficiency of operation in the company and pay for itself if the functionality is applied effectively. This is why the recommendation is – especially in SMEs – to implement the ERP solution in phases. This will ensure your people are not overwhelmed with new information, procedures and working methods. Finally, it is also important that at least one person within the company – in our case two, me and the chief accountant – spend a lot of time on the project and follow everything closely. Otherwise you run the risk of employees becoming demotivated if things go wrong, are not sufficiently clear, or questions remain unanswered, etc. On the other hand, the implementation of an ERP system is the perfect opportunity to reorganise, standardise and optimise work procedures."
Positive impression
Luc Dewitte cannot yet say whether "LISA" is actually the right package for Wouters-Granimex. "It's too early to make a judgement on that. We are currently in the learning phase. Nevertheless, I have peace of mind: of course it takes some getting used to, but the application is very user-friendly and logically structured. The functionality we seem to discover on a daily basis seems to be tailor-made for our company. In the meantime, I have heard nothing but positive reactions from those staff members who have been working with it. So I think it will all be fine. And it's certainly also the case with the supplier. After all, CCE has demonstrated itself to be a very reliable, flexible and above all professional partner with the required expertise over the past six months. All the employees of this ERP provider know what they are doing, empathise well with the specific problems of their customers, and they are certainly not hot air…"
Pictures Charles Schweitzer